The Buckeyes got into an 0-2 hole in a four-game series in Minneapolis, but they received solid pitching, played nearly flawless defense and got three two-run home runs to get a weekend split.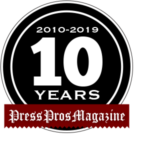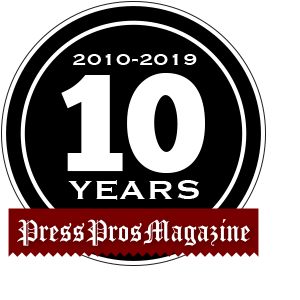 Columbus – When a baseball team plays four-game series, there usually are big winners and big losers and not much in between.
These things are next to impossible to sweep and the odds of taking three of our aren't much better unless you are playing bottom dwellers.
Ohio State did a pratfall in losing to Iowa and Nebraska on the first day Friday inside U.S. Bank Stadium in Minneapolis, and the team might as well have been looking up at the Matterhorn in attempting to get a split.
The Big Ten dumped four-game sets long ago, but they became a necessity in 2021 because of a compacted 44-game schedule.
The Buckeyes got to the top of the mountain thanks to starter Will Pfennig leading a staff that didn't walk a batter, playing error-free and getting two-run home runs from Kade Kern, Sam Wilson and Colton Bauer to defeat Nebraska 6-4 on Sunday.
That gives them a big lift going into a series at Rutgers next weekend.
"It's not necessarily winning two out of four, but it's we went about doing it and (it's) the response factor,'' coach Greg Beals said. "We talked Friday night after the bad day and I talked about that we'll see the character. It was a character check for our ballclub. We certainly responded well with not just wins, but we played clean defense, we got big hits when we needed it and our pitching was good, as well. We played Ohio State baseball on Saturday and Sunday.''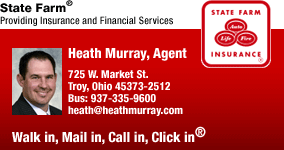 He later said, "Early in the season we've shown we can take a punch and keep on playing. We stayed on our approach.''
This is the longest regular-season trip the team will make – there will be another series in Minneapolis on Minnesota's campus – and it would have been a bad flight home going 0-4 or 1-3.
What's the team feeling right now?
"I'd just say there's a good vibe in there,'' Bauer said of the clubhouse.
What might get lost in all of this was the return from injury by senior left-hander Griffan Smith. He struck out two in getting three outs over two innings. He is building himself up with the hope of returning to the rotation.
This is a ridiculously deep pitching staff. Beals explained how deep.
"It's a shot in the arm for our ballclub, no doubt about it,'' he said. "Our pitching staff is deep and really pitched well. We have guys like Wyatt Loncar and Mitch Milheim and Nate Haberthier, those three guys pitched really effectively last weekend and didn't even get to the bump this weekend in a four-game series for no other reason than our starters went deep and we got quality outings from our guys. That's the depth of our pitching staff. It's exciting that we have that.''
Kern, a freshman outfielder, made it 2-2 in the fourth inning with a home run to center on the first pitch he saw. Zach Dezenzo was on base after a single.
The score was 4-2 fifth after third baseman Nick Erwin singled to center and Wilson homered to left on a 1-and-2 pitch.
Nebraska (5-2) tied it in the seventh when Leighton Banjoff scored on a passed ball and Logan Foster homered to left.
In the eighth, Kern walked on five pitches and Bauer, a second baseman, hit a 0-and-1 pitch to center for a home run.
Bauer remembered how Braxton Bragg worked him in the first game Friday and delivered.
"The first time we played them on Friday night I faced this guy and he started off with a fastball, just like I did today,'' he said. "I just got under another fastball on Friday. He came back with the same sequence today and I just didn't want to miss that second fastball.''
Ohio State (5-3) batters liked the usually football-only stadium quite a bit. Outfielder Mitchell Okuley had two home runs against Nebraska on Friday, first baseman Conner Pohl hit a mammoth shot against Iowa on Saturday and then the really big explosion occurred yesterday.
That's usually a clear sign that batters can see the ball coming out of the pitcher's hand.
"We settled in offensively,'' Beals said. "It's a pretty good place to hit. You can see the ball (well) and the dimensions feed to the offense a little bit. The key four our offense is to stay in a solid approach and don't try to do too much. Those (home run) balls were hit. They just weren't home runs.''
Readers should know that Bauer, who is from the Columbus suburb of Grove City, would rather play ball than talk. He is matter of fact and almost clinical in his answers.
This weekend, he said, pretty much was taking what the players do in the batting cage and in practice to the diamond.
"We're all just trying to put a good swing on it, and as you could tell we just had a real good weekend at the plat,'' Bauer said. "The ball kind of flies here. It was a nice weekend for us to have, for sure. We just came out hot on Saturday and Sunday. We all know that we can hit. We all have a different approach – every single one of us – and that's why we're so good at the plate. Everyone is sticking with their approach and it seems to be clicking right now.''
Pfennig's line was 6 2/3 innings pitched, five hits, three runs allowed, no walks and seven strikeouts.
Keep in mind that he not only is making the transition from the bullpen, but coming back from patellar tendon surgery last year at this time.
Bayden Root gave up a one in the seventh, but Smith picked him up by getting three outs. TJ Brock got the save by getting the final two outs.
"Honestly, the first inning was a little rough today, but I felt like I was making good pitches on balls that they hit,'' Pfennig said. "I felt I was in control the entire time. The main thing going into this game (after a hard time against Illinois last week) was mentality. After the first inning I felt locked in and made good pitches.''
Pitchers have had the luxury of knowing the defense will catch and throw the ball cleanly with regularity and that the bats can be downright explosive.
Pfennig didn't think he had to blow the ball past people.
"I just thought our team played amazing today,'' he said. "The defense, I can't talk enough about how our defense was today. I had every bit of confidence filling up the zone because they would make plays behind me. I thought our offense was explosive today. There isn't a whole lot of nervousness when you get the ball and the team is playing at a really elite level.''
The bullpen again was lights out except for one pitch that Root threw. He had been so efficient until then.
"I think it's an awesome feeling,'' Pfennig said. "It's almost like pick a guy and he goes out there and we trust (in him). We have so many dudes, so much depth, and as a starter I'm not worried at all about guys coming in. It gives me a lot of confidence.''