Mitchell Okuley had a three-run double in five-run fifth inning, and the bullpen of Bayden Root and TJ Brock turned out the lights to erase memory of two-loss day on Friday.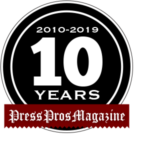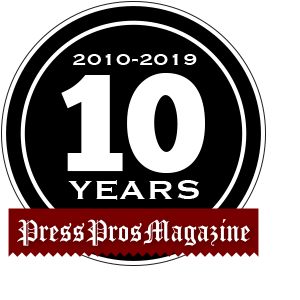 Columbus – Ohio State baseball coach Greg Beals talked about his team having to wash the dirt off its skin after losses to Iowa and Nebraska on the first day of four games on Friday.
The soap at the hotel must be pretty good for the tiny sample sizes that guests receive.
The Buckeyes got another quality start from Jack Neely, blow-them-away performances from relievers Bayden Root and TJ Brock, and a three-run double from Mitchell Okuley in defeating Iowa 7-4 on Saturday at U.S. Bank Stadium in Minneapolis.
The victory gives them a shot at getting a weekend split beginning at 11 a.m. Sunday against Nebraska. Will Pfennig will start and Beals said left-hander Griffan Smith is available to pitch "on a limited basis'' for the first time this season.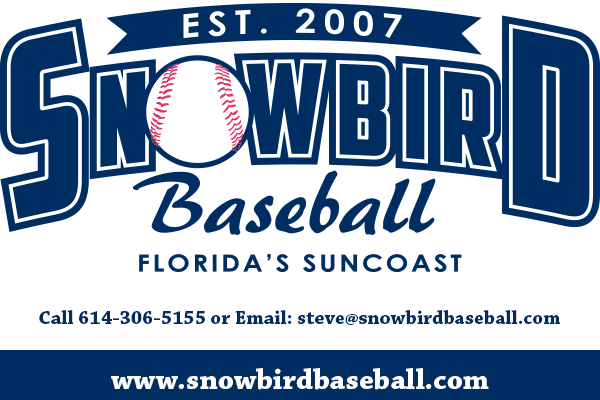 Ohio State (4-3) broke through by scoring six runs in the fifth inning.
"Yesterday sucked,'' Root said. "We definitely got punched in the mouth pretty hard and it wasn't enjoyable for I don't think anybody on our team. I think we did a great job of attacking from the start.''
It's way too early even during the shortened 44-game schedule – down from the regular 56 – to say a game is must-win.
Root said the players were confident of getting the job done.
"I had no doubt in my mind that we were going to come away with a 'W' today,'' he said. "Our mindset was better. We attacked the game offensively and defensively. We pitched the ball pretty good. We know who we are as a team and were ready to bounce back.''
The score was 1-1 going into the bottom of the fifth. First baseman Conner Pohl accounted for the Buckeyes run with a prodigious home run in the fourth.
Iowa gave up a gift run in the big inning when third baseman Nick Erwin reached on a two-base error by the left fielder, went to third on a groundout and scored on a wild pitch.
That was something of a feeding frenzy.
Outfielder Kade Kern walked, shortstop Zach Dezenzo doubled to right and Pohl was intentionally walked to load the bases.
After Brent Todys struck out, Okuley doubled down the left field line to clear the bases and make it 5-1.
Second baseman Colton Bauer singled to right to bring in Okuley.
"We strung some hits together and hit the ball really hard at that time,'' Beals said. "They gave us a little help in that inning as well. They gave us a little bit and we were able to take advantage of it.''
The victory was not a given, though.
Starter Jack Neely, a 6-foot-8 left-hander who transferred from Texas, was dazzling again in giving up one hit, one run and four walks and striking out seven in 76 pitches.
He was lifted when he lost some command. He topped out at 96 miles per hour.
On came Patrick Murphy, and that's when the Hawkeyes got some life with two runs in the sixth and one in the seventh.
Root made sure that came to an end with two scoreless, hitless innings. He walked one and struck out two.
He is part of the self-described "Mean Machine'' bullpen. The pen is loose, a little cocky and determined to shut down batting orders.
"We have a lot of fun in the bullpen I would say that we are a very tight-knit group,'' Root said. "We've kind of got a little nickname for our group called the Mean Machine. We like to go out there reckless and attack hitters. We like to have a lot of fun and show a lot of passion on the field.''
Root was throwing off an artificial turf mound, but that's not new. He has worked off one in practice. But it took him a couple of batters until he locked in.
"I felt good in the bullpen warming up,'' he said. "I walked to the mound and told Pat Murphy that I had his back. That was the only thing on my mind was getting out of that inning with a zero. I had no thoughts of those guys scoring at all or even moving up a base. I struggled with my command the first couple of hitters. My hand was a little slippery and had to get used to not having a little dirt to wipe on my hand. I felt my fastball command starting to go a little bit and that set up my slider, which is definitely my best pitch. I started getting myself into some counts.''
Yes, the slider and fastball are impressive. Root always has thrown hard.
But Beals pointed out that a good example of his maturity was how he conducted himself during the Zoom conference.
"That's why he pitches in big situations. Because I trust him,'' he said. "I trust him with the ballgame and with our team.''
Brock didn't give the Hawkeyes a chance to come back in the ninth in throwing a scoreless inning with two strikeouts.
It was Brock, Root said, who came up with Mean Machine.
Okuley has had the hottest bat on the club. He hit a home run against Illinois last weekend and two against Nebraska.
Yesterday was more big stick.
Greater Columbus knows Okuley as a star quarterback who led Olentangy Liberty High School to deep playoff runs in Division I.
"I remember his high school coach, coach (Ty) Brenning at Liberty, they called him the 'Silent Assassin,''' Beals said. "Mitchell doesn't have a ton of words. He doesn't say a whole lot, but he really competes. He was a three-sport athlete, and at a big school like that you've got to like to compete. He quarterbacked the football team and played on the basketball team. He caught a lot in high school. He's that type of guy.''
Ohio State thought Okuley had what it took to be an extra-base hit type of bat in the thick of the order.
"On the baseball field, obviously you see that sweet left-handed swing,'' Beals said. "I recruited Mitchell Okuley with the idea that he was going to be able to hit. He got his feet wet with at bats in a shortened season and this year he's off and running.''
Two of his home runs have come off left-handers.
"I don't need to protect him,'' Beals said of the age-old lefty-righty platoon. It's time for him to play.''