It didn't end with a championshkp, but a thrilling weekend at the Big Ten Tournament restored Ohio State's confidence and raised hopes the Buckeyes can duplicate their success throughout an extended post-season run.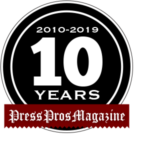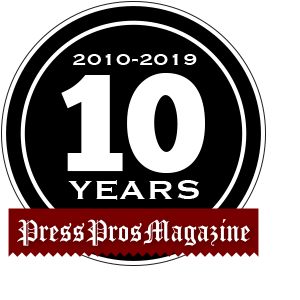 Head coach Chris Holtmann has said the same thing several times over the past month about his Ohio State basketball team:
"We're still writing our story. We don't know how it's going to end, but I like our team and feel good about where we are."
His message remained consistent when the Buckeyes ended the regular season with four straight losses and never waivered when they worked exceedingly hard to blow three games well in hand down the stretch at the Big Ten Tournament.
If you watched OSU leave its heart, energy and every last bead of sweat on the floor at Lucas Oil Stadium Sunday in a 91-88 overtime loss to No. 3 Illinois, you now understand why Holtmann remained resolute.
His Buckeyes are sometimes a hard team to like, but they are impossible not to love.
OSU (21-9) had no business coming close to defeating Illinois for myriad reasons.
First, it had played 45 more minutes — one game and one overtime — than the Illini over the preceding three days.
Second, Ohio State didn't have injured 6-7 senior Kyle Young, who passes for a post player on a roster without anyone to better answer that description.
And third, while OSU has several talented players in E.J. Liddell and Duane Washington Jr., no objective talent evaluator would take either Buckeye over 7-0, 285 pound Illinois center Kofi Cockburn or 6-5 guard Ayo Dosunmu.
Throw those factors together and the Illini's 27-10 lead after 10 minutes made perfect sense.
But nothing that transpired after that would.
Even with Liddell shooting 3-of-16, OSU would roar back within five points at halftime, then trail by 10 early in the second half and recover to take the lead, only to face a six-point deficit in the final 1:39 and erase that to force overtime.
 "Our guys battled and really fought," Holtmann said. "Obviously, we have a disappointed, emotional group in that locker room. I would expect nothing less than what they've been all year."
Ohio State's hope of stunning the Illini (23-6) and perhaps claiming the No. 1 seed awarded them in the NCAA Tournament didn't evaporate until Dosunmu hit two free throws with 14.2 seconds left in OT to give his team a five-point lead.
The Buckeyes' tired legs from their extra-game's journey to the finals showed early — via an 0-for-9 start from the field — and late.
Liddell front-rimmed all seven of his three-point attempts, none more costly than his last try from beyond the arc that came up short with 2:11 to play and the Buckeyes leading, 81-80.
Liddell probably should have driven the lane and attempted to draw a fifth personal on Coburn in that situation, but he settled for the deep triple.
After the Illini tracked a missed shot at the other end and made two free throws to go back in front, Liddell drove past Coburn and appeared to have an open lane to a go-ahead basket, but lost control of his dribble and Illinois stole the ball with 1:10 to play.
The Illini scored to lead, 84-81, and Washington's ill-advised tying three attempt from the deep right wing forced the Buckeyes to foul and hastened their demise.
"I don't regret a single thing that happened this weekend," OSU's C.J. Walker said. "This was a lot of learning experiences for us. Losing four in a row at the end of the year is not easy to deal with.
"We had to try to figure out what was wrong and what was right and what we needed to do to get better. I'm really confident in our team. I think we showed our capability."
The Buckeyes are a No. 2 seed will debut in the NCAA Tournament on Friday against No. 15 Oral Roberts (16-10), which won the Summit League Tournamen
All games in the NCAA Tournament will be played at multiple venues in the State of Indiana. If victorious against ORU, Ohio State would play the winner of No. 7 Florida (14-9) vs. No. 10 Virginia Tech (15-6) on Sunday.
 Their imminent challenge is regaining the vigor they spent pursuing a post-season conference title in Indianapolis, but the psychological healing and self-belief restored by their Big Ten Tournament run is a valuable consolation.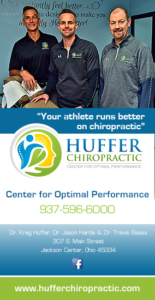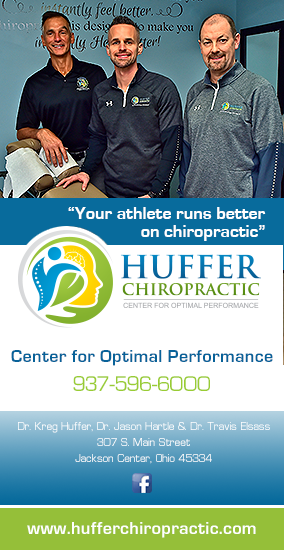 "The opportunity to play for a championship was really important for us as a group," Holtmann said. "When you get a chance to be in a game like this, it only makes you hungrier. It only makes you hungrier. There's no question about it. It elevates everyone in the locker room."
No one ascended more than Washington, who tried to will the Buckeyes to their fourth win in four days with a Big Ten title game-record 32 points, breaking the mark of OSU's Evan Turner (31) set in 2010.
Justice Sueing scored 22 and Walker had 16, but the Buckeyes needed more from Liddell — who had 12 points — to offset three Illini players with 16 apiece and three others in double figures.
"They carry the weight of making every former Buckeye proud," Holtmann said of his players. "Every Buckeye fan, everybody who loves this university. I told them they did.
"Listen, we came close to a championship and it's exceedingly disappointing. What I'm not disappointed in is their resolve, their fight or their effort."
Bruce Hooley is a former sports editor of the Troy Daily News and hosts the We Tackle Life podcast on iTunes and GooglePlay.