Fort Loramie will never know if the 2020 state championship banner would have been its to savor, but the Redskins left no doubt that the 2021 banner belongs to them with a dominant performance that claimed the title.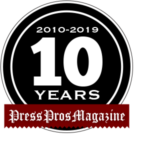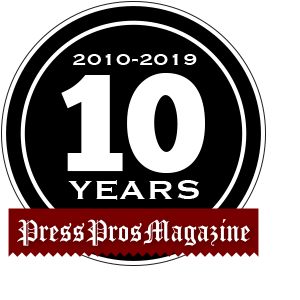 It would make better theater for the Fort Loramie archives if the girls' Division IV state championship banner that will hang in the Redskins' gym hinged on what drew the two loudest ovations Saturday at University of Dayton Arena.
But it's a better story that what brought the Loramie partisans out of their seats, and what rocketed the players off head coach Carla Siegel's bench, wasn't required to hoist the trophy and yet still mattered significantly to everyone in red and black.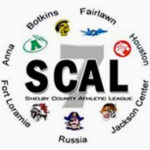 The Redskins (29-1) settled the outcome in their 60-26 domination of McDonald long before Ava Sholtis drew a charging foul with two minutes left in the third quarter and long before Paige Eilerman sank two free throws with two minutes to play.
So technically, Loramie didn't win because of either contribution.
But down deep, in the marrow of the program, both plays illuminate the Redskins' championship DNA.
Sholtis stepping in to take a charge with her team in front by 30 points shows the unselfishness, sacrifice and commitment required to relentlessly pursue a title after regional final losses in 2018 and 2019 and a COVID cancellation of the tournament after reaching the Final Four in 2020.
Players six months out from surgery to repair a torn knee ligament — as is the case with Sholtis — don't risk their well-being with a championship well in hand unless team concerns far exceed individual priorities.
That's how it is at Loramie, and that's why the starters and everyone else erupted in joyous celebration when Eilerman's free throws allowed a senior backup to record two points in a championship game.
"The happiness they have when their teammates do well, you don't find that every year with every team," Siegel said. "They just want each other to excel and be successful. When you have something special like that — when you play great defense, that's good; when you play great offense, that's good — but when you have a team that cares and wants all of their teammates to be successful, that's like a special piece of the puzzle."
All the pieces fit seamlessly both this year and last, but the Redskins didn't get the chance to crown the first unbeaten season in school history when the world shut down and masked up last March.
That only intensified the desire and determination of Siegel's seven seniors to leave no doubt in their last go-'round, and to win for the four seniors who were denied that opportunity by COVID.
"To have this around my neck means a lot to me," senior Dana Rose said of her state championship medal. "It's indescribable."
As she did in their regional final win over Tri-Village and state semifinal bludgeoning of Convoy Crestview, Rose led the Redskins in scoring. She had 13 and fellow-senior Kenzie Hoelscher had 12.
Those aren't eye-popping totals, but that's fitting, because Loramie's defense annexed this title by forcing 10 first-quarter turnovers that fed a 17-2 lead after eight minutes.
That was no surprise given it's who the Redskins are and what they prioritize. After all, they forced 24 turnovers against Crestview on Thursday and McDonald some how managed to defeat Waterford by 28 points in the other semifinal by committing 24 turnovers themselves.
"We left here thinking, "OK, if (Waterford) can cause them problems and their team is shorter than our team…," said Siegel, her voice trailing off to spare listeners the self-evident prediction. "We put 5-8, 5-11, 6-0 out there. We thought defensively we could take away their shooting advantage."
McDonald's two first-quarter points tied a Division IV state championship record for fewest points in a period. Its 27 points matched the lowest total in a D-IV title game, and Loramie's 34-point margin established a new standard for most lopsided D-IV margin.
"We really didn't have an answer the whole game," McDonald coach Tony Matisi said. "We tried doing things. We tried everything in our basket to turn things around, but their length really bothered us. We thought we could maybe disrupt their guards a little bit, but their bigs really stepped up and took us out of anything we wanted to do."
Rose and Corynn Heitkamp each had three steals for the Redskins and Sholtis and Colleen Brandewie had two apiece.
The Redskins led, 30-12, at halftime and 49-21 after three quarters to allow Siegel the luxury of removing her five senior starters one at a time to the adoring approval of the Loramie crowd.
The sideline hugs were ardent and abundant, and included Macy Imwalle, Kennedi Gephart, Marissa Meiring and Taylor Ratermann — the four seniors who learned their final year would end at the restaurant where Loramie's players were having lunch when the Ohio High School Athletic Association folded the 2020 Final Four.
"They were very close to our bench, so it felt like they were with us," senior Corynn Heitkamp said. "I'm happy they were here and got to celebrate with us."
The OHSAA presented each of Loramie's 2020 seniors a commemorative ribbon.
"We were 26-0 last year, then we were 29-1 this year," Siegel said. "It's that chemistry, that teamwork and that unselfish love that they have for one another that maybe gives us a little bit of an edge that makes our defense shine a little bit better and makes our offense shine a little bit more."
Bruce Hooley is a former sports editor of the Troy Daily News and the host of the We Tackle Life podcast on iTunes and GooglePlay.