Dave Schlabach crowned a 30-year career as one of Ohio's winningest girls basketball coaches with a sixth state championship to take with him into retirement.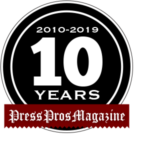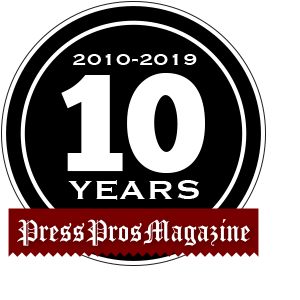 Removing the reminder from the locker room wall won't create enough space for the Division III state championship banner that Berlin Hiland is bringing home to Amish Country, but it would be a fair trade.
After all, it's only fitting the picture that inspired this sixth state championship in the 30-year career of head coach Dave Schlabach give way to the accomplishment it inspired.
That photo has been hanging there for two seasons, depicting the group of current Hiland seniors amid the pain of losing a state semifinal game to Columbus Africentric when they were sophomores.
"It was just a daily reminder of how much that hurt," Schlabach said. "There's the pain of discipline or the pain of regret. We like to say we choose the pain of discipline. That's the path we want to go down."
Saturday, it led the Hawks from Berlin (pronounced, BURR-lin) to shove their last memory of the Final Four firmly behind them with a 45-25 dismantling of Ottawa-Glandorf at University of Dayton Arena.
Winning is nothing new for Hiland (28-1), which in Schlabach's three decades of dominance has 689 wins against only 99 losses, with 18 regional championships.
There won't be any more under his direction since Schlabach is retiring.
He's going out on top, but he could have done that in 2017 when his daughter, Kennedy, sank a game-winning three-pointer at the buzzer in the state semifinals to shoot the Hawks into a championship game they would win two days later.
The reason Schlabach is saying goodbye isn't because another daughter, Gabby, played on this year's team or because he has a half-dozen state titles — one more than his five runner-up finishes.
"It's just time," he said. "I still love every day. There's nothing that I don't like about being a coach. My daughter, Kennedy, is back there. I missed some games of her's this year. She's a junior at Ohio Dominican, and a great player there. I want to be able to make sure I don't miss any of those games any more.
"I'm going to miss it. It's been hard to stay focused on the season. It's been difficult to go through all the, "lasts," you end up going through."
His team left Schlabach with a walk-off to cherish, locking down Glandorf after a 10-7 first-quarter with the type of defense that's typified the Hawks' success over the years.
O-G scored just four points in the second quarter and trailed, 20-11, and the deficit grew to 27-15 entering the fourth period.
"We missed a lot of shots in the first quarter," Glandorf coach Troy Yant said. "That not only set us back on the scoreboard, but it impacted our mindset, as well."
Hiland's depth and strength gradually wore down the Titans, with Zoe Miller going for 12 points and 11 rebounds inside and Brynn Mullett hurting O-G from deep with four three-pointers and 13 points.
Their combined success and a defense that forced 28 turnovers allowed the Hawks to survive a first quarter in which they shot a nervous 3-of-13.
"It's just trusting each other and trusting all the work we put into it," Mullet said. "Some nights aren't your night, but we've all put in our time . We've all worked really hard. If the shots aren't going in initially, they will eventually. We just trust that our hard work is going to pay off."
Hiland, like Division IV champion Fort Loramie, is one of seven teams that reached the Final Four last season when COVID cancelled the event 15 minutes before the first game's scheduled start.
"A year ago, this group was ready to win a state championship and unfortunately didn't get the opportunity," Schlabach said. "I really commend our group. As tough as that was, they stayed really focused over the summer.
"We talk about a state championship almost every day. We believe you have to talk about it to achieve it. But if you're going to talk about it you have to figure out ways to continually get better."
Hiland's only loss came by five points, 49-44, to Napoleon, which handily won the Division II championship.
"I remember when I started, I said I did not want to be the type of program that just waits around for one good class every now and then," Schlabach said. "I wanted to be a program that could knock on the door every year for a trip to the state tournament.
"So we coach for our kids to have this experience right here. Our camps are first grade on up. A lot of these kids, I've had for 11 years. That's how you build a program. I feel good that we put a program in place that set out to do what we wanted to do."
And Saturday, all that work paid off when Schlabach returned to the locker room from cutting down the net to a Face Time call with 25 former players, some dating back to his first season.
"That makes me feel unbelievable," he said. "I saw kids that I coached in 1990. So, that's neat. When someone sticks around this long, there's a lot of connections. I'm coaching players today that I coached their parents. When you're old, you have a lot of ties out there."
Bruce Hooley is a former sports editor of the Troy Daily News and the host of the We Tackle Life podcast on iTunes and GooglePlay.