Winning takes vision, hunger, effort and commitment, all of which abound in head coach Carla Siegel's Fort Loramie girls program, which Saturday hung a third state championship banner that testifies to the school's elite culture.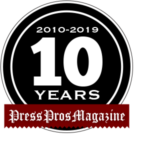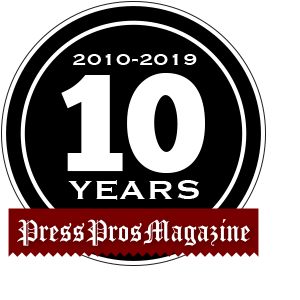 Carla Seigel survived some questions about the emotional tug of watching seven seniors win a Division IV state basketball championship in their final game.
And her heart strings withstood a reference to the four seniors who had that same chance taken away from them last year when COVID kept her unbeaten Redskins from playing their state semifinal game.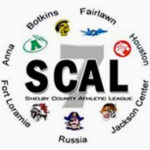 But you can't put as much effort and passion into something like Siegel has coaching Fort Loramie's girls for the past 22 seasons without the tear ducts asserting their will from time to time.
So Siegel took a second to compose herself Saturday — a 60-26 victory over McDonald having just occurred — before opening the window into why an innocuous inquiry regarding her third state title touched something deep inside.
She talked about her first season at Fort Loramie, not as a head coach, but as an assistant, and the three boys' state basketball championship banners that hung on the wall in the school gymnasium.
"Every day I'd walk in there thinking, 'Our girls program is just as good.' Just as good,' " Siegel said. "And we don't have anything on that wall.  All I wanted was one banner on that wall. To have three? Yeah. I think it's impressive."
That's indisputable, particularly given the dominant fashion in which this Loramie team flexed its muscle.
The 34-point win over McDonald set a D-IV record for biggest victory margin, fewest points allowed an opponent and fewest points allowed in a  D-IV championship quarter, which ended with Loramie in front, 17-2.
In the regional finals, Loramie defeated Tri-Village, 61-37, and its first four post-season wins came via margins of 67, 73, 60 and 34 points.
Every time they took the floor, it was as if the Redskins were exacting revenge for the tournament's cancellation last season.
Until, that is, they ran into Minster in the regional semifinals and trailed by 10 points late in the first half.
"The Minster game was a huge mental barrier for us," said senior Jaydn Puthoff, whose career-high 21 points that night would ignite Loramie's 47-36 comeback win. "Once we got over that, we knew we had a good shot at this if we locked down and played well every night."
The Redskins' commitment to defense forced 24 turnovers in their semifinal advance and 25 in the title triumph over McDonald. That's 49 turnovers combined, or one fewer than the total points Loramie allowed in two games at the Final Four.
"We challenged our girls in practice that if we were going to have a chance to win, we were going to have to play great defense," Siegel said. "I can't say enough about our senior leadership. Defensively, all our girls really played well."
Now that her high school career is over, senior Dana Rose smiled when asked if she ever tired of Siegel's consistent defensive emphasis.
"She's pounded that into our brains," said Rose, who led the Redskins in scoring their last three tournament games. " 'Buckle down; stay low; hands up; play as a team.' "
Programs don't achieve at the level Siegel's has — a record of 466-118, eight state semifinal trips and titles three of the last nine seasons — without the values and work ethic being clearly communicated and fully adopted.
That starts early, too, with Fort Loramie first- and second-grade girls exposed to skill training in Fundamental First. Then comes the transition to Flyin' to the Hoop in third and fourth grade, and finally fifth- and sixth-graders compete against other schools in the Hotshot League.
So while Saturday was a culmination of a dream, it was the payoff of a much longer investment of time and commitment than just a high school career.
And there's no telling what elementary and middle school girls it inspired to follow in the footsteps of Siegel's seniors.
"We've all played together since the first grade," said senior Kenzie Hoelsher, who had 12 points in the title game. "We've been together so long. To finish it out like this, to go up that ladder to cut the net with our entire community here to support us, it's just an awesome way to end it."
That's particularly true given the premature end to the 2020 season.
"It was a long wait, but it was definitely worth the wait," senior Corynn Heitkamp said. "Getting back here this year just made it so much more awesome. We had that fire because of last year. It's incredible to do it because of the long wait."
And now, there's a perfect balance of three girls state championship banners to go with the trio of boys' title banners that inspired Siegel long ago.
"This team, I can't say enough," Siegel said. "Their unity and chemistry. They're family. They're sisters. It's all on them. I'm the coach. I push them and drive them. But ultimately, they have to do the work on the floor."
Consider it done.
Bruce Hooley is a former sports editor of the Troy Daily News and hosts the We Tackle Life podcast on iTunes and GooglePlay.