Their up-and-down season came to a frustrating finish Saturday as Bishop Watterson lost step with surging Chaminade-Julienne.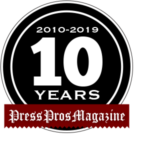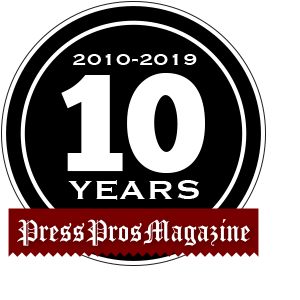 Vandalia, OH –  Watterson coach Vince Lombardo managed a smile at the reality of his Eagles topsy-turvy season coming to an end Saturday, 66-46, with a loss to Chaminade-Julienne in the Division II regional final game at Vandalia's Student Activity Center.
"They're a good team,"  said Lombardo of CJ (16-4).  "They're quick, they were physical, and we just didn't have the kind of second half we would have liked.  I thought if we could have gotten it a little closer there in the fourth quarter we could make a run at them, but we couldn't and that was that."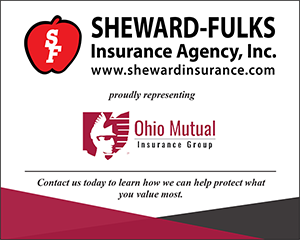 It finished 66-46, Chaminade-Julienne, and snapped Watterson's five-game post-season win streak that peaked on Thursday night with a dramatic 48-41 overtime win over McNicholas.
But in another respect it also documented the turnaround, and the spirit of a team that at one time in January was 3-12.
"We're better than we were then,"  said Lombardo Thursday after the win over McNick.  "We're not the same team and this is not the same season.  We've come a long way and our seniors just refused to give in."
It was a game that also punched the state Final Four ticket for Chaminade, making its first appearance in the big show since 2015, and seeking its first title since 1970.
"It's been a while since we've been there," said Eagles coach Charlie Szabo, who took over the program two years ago after the venerable Joe Staley retired as coach after 30 years at Chaminade.
"It's an honor, and it's a little nerve-wracking because of all the great players and coaches who came before me – Dan Gerhard, Jim Turvene, and others,"  said Szabo.  "I'm just happy for the kids and the Chaminade community."
For a quarter Watterson did business, falling back on the defensive energy they displayed in Thursday's second half comeback against McNicholas.  Sam Intihar hit a three-pointer, and center Cole Rhett cashed in close to the rim, and after eight minutes they trailed in an offensively-challenged affair, 8-6.
But Chaminade's A.J. Solomon began to heat up in the second quarter, hitting two of his three first half bombs from behind the arc…while 6'7″ center Daniel Nauseef proved quicker and more agile at the rim than Watterson could defend, scoring six of his game total of 13 points.  Outscoring Watterson 17-9 for the quarter, the 'CJ' Eagles took a 25-17 halftime lead to the locker room.
Watterson got a handle on Solomon out of the locker room to start the third quarter, but mercurial freshman Jonathan Powell picked up where Solomon had left off, scoring eight points while the rest of the Eagles lineup began to complement his effort.  Josiah Bowman scored four, Lee Landenderfer hit a long three, and Luke Chandler scored five as CJ slowly began to pull away.
In the meantime senior Noah Grayem did what he could do to keep Watterson close, launching a three from the win and scoring in close for a five-point quarter, but he had little help.  CJ continued to build on its lead, 40-28 at the end of three.
A game marked by physical play, and marred by 55 called fouls,  it might have tipped out of hand in the fourth.  As the fouls mounted the turnovers increased, and CJ turned four of those turnovers into transition buckets, extending its lead to 15 points by the mid-point of the quarter.
Watterson's Owen Samenuk did his best to keep pace, scoring on a pair of threes to highlight an eight-point quarter and a team-high 15 points, but CJ continued to pull away and Nauseef punctuated the their 26-16 run with a thunderous dunk on a turnover at midcourt.
A.J. Solomon finished with 16 points to lead the scoring for Chaminade, while Daniel Nauseef had 13 and Jonathan Powell had 11.
Watterson loses six seniors – Grayem, Intihar, Noah Gruver, Davis Boone, Nick Malagreca, and Jacob Hoying – but Lombardo could not have been more thankful for their late-season leadership that led to what amounted a six-game turnaround and a much more respectable 12-16 record for the year.
"They made the most of it after the start we had in November,"  said Lombardo.  "How can you ask more than that?"
Chaminade (13-5) moves on to next week's Division II Final Four on a seven-game winning streak to make their eighth overall appearance in the OHSAA boys basketball championship.