The Buckeyes managed two hits against the Hawkeyes in wasting a solid start by Seth Lonsway; Game 2 was over quickly with the Cornhuskers jumping starter Garrett Burhenn six earned runs in five innings.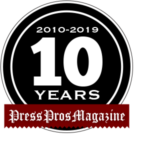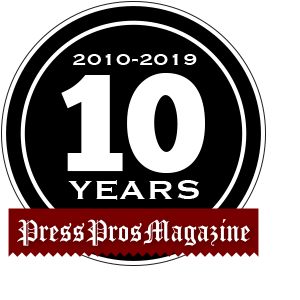 Columbus – It was difficult enough for Ohio State to play two baseball games in one day inside a U.S. Bank Stadium that was designed specifically to be the home of the Minnesota Vikings, and at least one Super Bowl.
There were almost 73,000 empty seats Friday afternoon – attendance was announced as 250 – and the sound created by BBCOR bats striking the ball created an echo.
Iowa and Nebraska made it a horrid afternoon for the Buckeyes in running them off the field in different ways.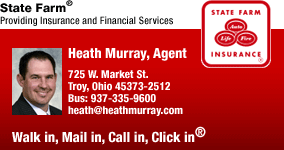 The defeats erased most of the good feeling from their taking three of four games from Illinois in the season opening series last week in Greenville, S.C.
First, Iowa left-hander Trenton Wallace, a redshirt junior, was dominant during the six innings he worked. He struck out 10, walked two and gave up two hits.
Iowa produced a run-scoring single by Brett McCleary and a run on a wild pitch in the fourth and a run-scoring double in the seventh by Tyler Snep to come away with a 4-0 victory.
The Hawkeyes stole four bases.
Then Nebraska, under first-year coach Will Bolt, hung a 10-4 loss on the Buckeyes in the second game.
It was that ugly with Ohio State (3-3) committing three errors and getting seven hits.
One of the few positives was sophomore Mitchell Okuley hitting two solo home runs. He has three on the season.
What did coach Greg Beals tell his team?
"That we need to get into the shower and wash this down the drain and come back tomorrow,'' he said. "We still believe in what we're capable of. The team you saw last week is still the team today. We've got to put it away and come back and play with that confidence. We can't have a day like today to fester. We've got to respond tomorrow. Tomorrow is going to be a great character check for our ballclub to see the resilience and character that we have.''
Okuley said the Buckeyes "came out a little slow to start the day'' against Iowa.
The Hawkeyes were pushed around by Michigan in losing three of four games last weekend.
"Then you've got to give credit to Nebraska in the second game,'' Okuley said. "They came out hot. They hit the ball well. We hit some balls hard. We just hit them at some people. We have to have a good approach and keep working together as a team. We should be fine going forward.''
Communication in the outfield, Okuley said, is imperative because balls can get lost in the ceiling tiles.
Ohio State had one error against Iowa and three against Nebraska. Last weekend, they were nearly flawless in 38 innings.
"It's definitely a little different,'' Okuley said of U.S. Bank Stadium. "With the lighting it's a little hard to see. It's not too crazy big of a difference. The dimensions are a little different. But, overall, it's not a big difference.''
Ohio State flip-flopped the first two pitchers in the rotation for this weekend, moving senior left-hander Seth Lonsway from No. 2 to No. 1 and Garrett Burhenn to the second slot.
It didn't matter in each case.
Lonsway was well-rested in that he lasted 2 2/3 innings last week in a 12-6 victory. It was his first start in almost 365 days, and he looked way off his game. He gave up five runs, walked four and hit two batters.
Start No. 2 went a lot better. He pitched well enough to win in giving up four hits, two runs and three walks in six innings. He struck out nine.
Those numbers came despite Lonsway being struck on the left shoulder by a line drive by the second batter of the game, first baseman Izaya Fullard.
"He competed really well,'' Beals said of Lonsway. "That's the one thing that Seth did. He battled and got us deep into the ballgame. To go six innings and give up two runs, you would like to think we had a chance to win the ballgame. We just couldn't get anything going offensively to support him.''
Wallace was the problem for Ohio State. He's one of the best athletes in the conference in that he also plays outfield and serves as a designated hitter.
The only hits Ohio State got off him were by designated hitter Sam Wilson and shortstop Zach Dezenzo. Four relievers combined to give up no hits the final three innings.
"He was effective in mixing his pitches,'' Beals said of Wallace. "His fastball has got some life to it and he was able to hit (the strike zone) with a breaking ball and a changeup. He had all three going. We certainly can and need to be better than we were, but he deserves a lot of credit in today's ballgame.''
The batters, he said, were getting underneath too many balls and either struck out or were retired on fly balls.
Okuley said the Buckeyes must return to the correct mental approach at the plate.
"I think you've just got to stay confident,'' he said. "You can't get down and think about your past ABs. You've just got to keep working. You've got to trust your teammates and know that everything will be all right.''
Burhenn was trusty as a true freshman last season and looked much the same last week against Illinois. He didn't get the decision in a 6-5 victory in 13 innings, but gave up four hits in six innings.
Start No. 2 was a disaster. Nebraska, which took three of four games from Purdue last week, smacked him for eight hits and six earned runs in five innings.