The close calls keep coming, so Ohio State's belief that it's figured out how to close games successfully seems open to question. But the Buckeyes have survived their anxious moments so far at the Big Ten Tournament and now take aim at No. 4 Michigan.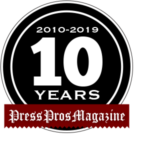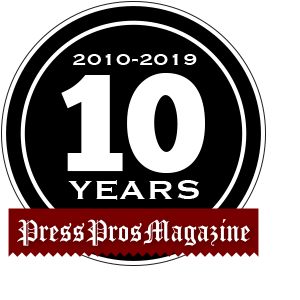 One of the classic bits on Seinfeld occurred when Jerry lectured a rental car agent for running out of cars despite his reservation.
"I know how to take a reservation," she sniffed.
"I don't think you do," he retorted. "You know how to take the reservation. You just don't know how to hold the reservation. And that's really the most important part of the reservation — the holding."
That's funny, because almost everyone has been there, but what continues happening to ninth-ranked Ohio State — seemingly game after game after game — has long since grown exhausting.
The Buckeyes know how to get a lead, they just don't know how to hold a lead.
And holding the lead is truly the most important part.
In front by 18 points at halftime Friday in the Big Ten Tournament quarterfinals, OSU gave away every inch of that advantage with another colossal collapse that turned what should have been a laugher over Purdue into an overtime root canal.
The 87-78 final margin belied the ineptitude exhibited in allowing Purdue back within range of inflicting a third loss on the Buckeyes in as many games this season.
"It's frustrating man," said OSU's Duane Washington, whose three-pointer with 1:16 left in OT finally fended off the Boilermakers. "It's hard. It's very emotional. You have to be very tough. Tough on the court and tough mentally.
"It's not our first time going through this. It's our third or fourth or however many times, everybody is counting the people who are coming back against us."
Pretty soon, we're going to run out of fingers and have to take our socks off to keep current.
Ohio State surrendered late leads in regular-season losses to Northwestern, Purdue, Michigan State and Illinois. Thursday against Minnesota, it let a 12-point margin with 1:38 left shrink to a single point and had to dodge a tying three-point attempt before surviving.
Even so, OSU (20-8) will get another crack at No. 4 Michigan at 1 p.m. Saturday, having lost to the Wolverines, 92-87, in the teams' only meeting Feb. 21 in Columbus.
The Buckeyes went cold in that one for just a two-minute stretch near the finish, precipitating a four-game losing streak and now two shaky wins at Lucas Oil Stadium that have featured too many extended periods of too many empty possessions and too little scoring.
"The only way you can get through it is to go through it the wrong way first," Washington said. "Having a team come back and beat you will definitely wrap your head around what needs to be done to close out games."
Well, then…maybe it's time to put all that closeout expertise into action.
Ohio State coach Chris Holtmann would — and did — argue that's exactly what happened in outlasting Purdue.
"Our players won this game," he said. "They made great plays down the stretch and stayed with it. I thought we had great execution in overtime and really good execution there late. To do this under some unique circumstances with some unique lineups is a testament to our players."
Everything appeared sublime when OSU frolicked to a 49-31 halftime edge thanks largely to 18 first-half points from Kyle Young, who surprisingly hit four three-pointers, including one just before the buzzer.
Less than five minutes into the second half, however, Purdue was within 53-43 and Young had left the lineup for good after taking an elbow to the temple from 6-10 Trevion Williams.
Young's departure deepened the Boilermakers' resolve and made Williams an even more inviting target than his first-team All-Big Ten credentials suggest.
Held to 2-for-7 shooting and four points in the first half, Williams made 10-of-16 attempts thereafter and scored 22 points, inexorably pulling Purdue closer and closer until he drew then even, 70-70, with 40 seconds left.
That erased what had been a 70-61 Ohio State edge with 5:23 to play, after which the Buckeyes committed three turnovers, missed seven shots and managed only two points at the line.
"Fans might look at it and say, 'Whoa, they're shell-shocked, an 18-point (comeback)," Holtmann said. "I think guys who have been in it understand you have to play the full 40 minutes. They're a really good team. They're going to make some plays. They did. We can do some things better. But I was super proud of their poise."
Ohio State took a three-point lead in overtime via Zed Key's free throw and C.J. Walker's layup, then got its next five points from Seth Towns, whose impact has been non-existent since mid-season.
Towns' three-pointer held off a basket by Williams that drew Purdue within 75-74, and then Towns banked in a jumper to soften the blow of losing E.J. Liddell via his fifth foul trying and failing to stop Williams again.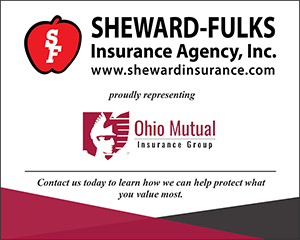 "Trevion Williams is a first-team All-Big Ten guy," Liddell said. "He's a great player. I give him nothing but props."
Purdue finally missed in close and Towns rebounded, setting up Washington for the dagger three-pointer that bumped OSU's lead to 83-76 and ended the suspense.
"They had the momentum going into the overtime," said Washington, who led the Buckeyes with 20. "We just had to make some crucial, critical plays, get a couple rebounds and make a couple shots to get us home and we did that."
Bruce Hooley is a former sports editor of the Troy Daily News and the host of the We Tackle Life podcast on iTunes and GooglePlay.