Tippecanoe jumped out to a 20-point lead in the first half, but couldn't keep the momentum against Chaminade Julienne. CJ cranked up the defense in the second half, then held on as Tipp's last-second shot to force overtime bounced off the rim.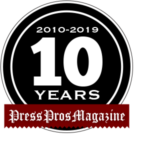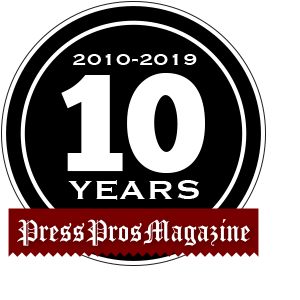 Vandalia, OH – This one will sting for a while, for sure. But when history looks back on the 2020-21 Tippecanoe High School boys basketball team, it won't be the heartbreaking way the Red Devils lost in the Division II regional semifinals that will be remembered.
It'll be the heart and soul that led the Red Devils to their first regional appearance since 2007. And this from a group of seniors – Gabe Dean, Zach Frederick, Ben Knostman and Nick Robbins – who won seven games in 2017, their final season in the Greater Western Ohio Conferences American North Division.
On Thursday night at Butler High School's Student Activity Center, they found themselves four minutes away from reaching the D-II regional title game. Those four minutes, as it turned out, seemed to last a lifetime.
Chaminade Julienne – which trailed by as many as 20 points in the first half – turned up the defensive pressure to rally and then win, 58-55. Tipp had the game's final shot, and it was a good one.
Coming out of a timeout with 8.2 seconds to play, Tipp worked the ball to Frederick at the top of the key. His shot bounced off the rim. CJ senior Daniel Nauseef used every bit of his 6-foot-7 frame to grab the rebound. The ball was stripped from his hands but several players from both teams played hot potato long enough in the closing seconds for the clock to run out.
"It's a heck of a ride," Tippecanoe coach Adam Toohey said. "We have so many great people involved and they just happen to be really good at basketball, too. That's what we're going to miss the most. They left a legacy. This is a really special group of seniors."
Tipp (21-2) won the Miami Valley League's Miami Division the past two seasons, but claimed the overall MVL title this season. It was the program's first league title since 2010. The Red Devils' regional appearance was their first since 2007.
And they were 4:13 away from playing for their third regional title in program history. Tipp's last regional title came in 1971. And 1943 before that.
The ball screens that led to 16 baskets in the first half … resulting in a 42-28 halftime lead … disappeared in the second half. The Eagles' defense played tighter. They bumped just enough to get Tipp out of its offense. And, just like the Red Devils in the first half, the Eagles' shots fell in the second.
Tipp, which banged in five 3-pointers in the first quarter alone, managed four baskets total in the second half.
"We started guarding. We put in a kid (Kenyon Owens) in who hadn't been playing much," CJ coach Charles Szabo said. "That Knostman kid is really good. He makes that team go. We let him in the paint. As we challenged more and kept the ball out of the paint, then we started getting stops."
CJ (14-5) gave a sneak peek of what was to come at the end of the second quarter. Trailing 42-22 with 1:00 left before the half, Jonathan Powell scored on a layup and was fouled with 17 seconds left. CJ got the ball back and with :02 seconds, Powell hit a step-back 3-pointer for a personal 6-0 rally.
Tipp still led 42-28 at the half. But CJ's momentum swing seemed like one of those "uh-oh, this could come back to hurt Tipp" moments.
In the fourth quarter, Tipp led 52-45 with 6:20 left. Three minutes later CJ had its first lead of the game. And the Eagles didn't stop there.
Nauseef scored in the paint (Tipp, 52-47). Evan Dickey hit a jumper (Tipp, 52-49). A.J. Soloman hit a pair of free throws after getting fouled trying to score off his steal (Tipp, 52-51). Nauseef scored on a reverse layup (CJ, 53-52). Nauseef hit a free throw (CJ, 54-52). Soloman added two more tosses, capping the 11-0 run with 1:47 left in the game and CJ up 56-52.
Knostman scored with 1:30 remaining and added a free throw at 1:13 to pull within 56-55. CJ finished out the scoring with one free throw each from Powell with 1:00 left and Dickey with 23.3. seconds to play.
"We just struggled to score in the second half," Toohey said.
Tipp's coaching staff told the Red Devils at halftime that the Eagles were going to pressure on defense, play with a sense of urgency and shoot more from the perimeter. The Eagles did all three.
"We knew that and they went ahead and did it," Toohey said.
"It's so hard to win at this level because everyone wants it so bad. … A lot of CJ's stuff went in at the end."
Tipp's nearly did. After seemingly scoring at will in the first half with 23 points in the first quarter and 19 in the second, Tipp managed just 13 total (8 and 5) in the second half. Still, Tipp had a great look at the end with Frederick's 3-point attempt that would have forced overtime.
"I literally had a moment today in my car, '10 seconds left, timeout and we need a shot. What are we going to do?'" Toohey said. "I'm going to say Zach Frederick where do you want the ball? … Sometimes they fall and sometimes they don't."
Frederick led Tipp with 19 points and Knostman added 14. Griffin Caldwell had nine, Stanley Clyne five, Gavin Garlitz and Cole Coppock three each and Gabe Dean two.
Nauseef – who averages 9.4 points per game – led CJ with a season-high 19. Nine of those came in the fourth quarter. Powell added 14.
"Our success has come with (Nauseef) being an offensive factor in the games," Szabo said. "And he's tough to guard. … He's so athletic and so unconventional. He's kind of awkward but he's a competitor and meeting every challenge."
Chaminade Julienne plays Columbus Bishop Watterson at 1 p.m. Saturday at the SAC. The winner advances to the state semifinals. Watterson upset Cincinnati McNicholas 48-41 in the early regional semifinal on Thursday, preventing an all-Greater Catholic League Co-Ed Division title game.