The state tournament for girls basketball is in full swing, but with far from a full house to watch, due to the pandemic.  But when the masks come off there'll be no excuse for limited crowds, and the challenge will then be…how do you make people want to come and watch?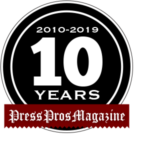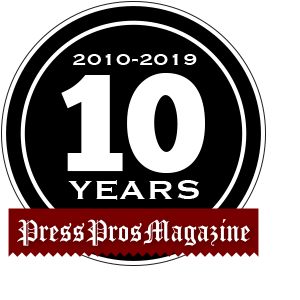 Dayton, OH – Doug Ute, the new Executive Director of the Ohio High School Athletic Association was front and center at Thursday's opening round of the 2021 girls state basketball tournament, and liked what he saw.
Ute is a good guy, a life-long educator, administrator, and most recently the superintendent of the Newark city schools.  He is, if you ask, a strong proponent of interscholastic sports as an integral component of adolescent development – the educational process.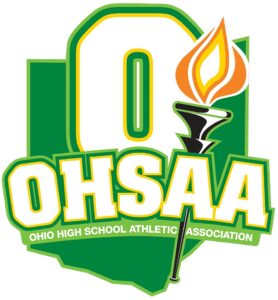 So yes, he liked what he saw, and what he'll see for the rest of the weekend – Fort Loramie, Berlin Hiland, and Mt. Notre Dame, three of the shining centerpieces of Ohio women's basketball.
But that amounts to window dressing, however, as the shelves behind the store front sit empty, largely devoid of fans.  The variance for attendance granted UD Arena allows for maybe a thousand patrons as mandated by the 'Dewine Depression', which makes for a great show…performed in a vacuum.
This, like the germs that have people wearing masks askew, and some with them hanging from their ear as to say, "Look, I've got one", but I'm eating everything I can find so I don't have to wear it…this all shall pass.  There will again be normalcy, one would assume, as long as you can provide proof of vaccination, the next assumptive component to a return to eating out, travel, and attending a public sporting event.
But to Doug Ute's purpose as commissioner of the OHSAA, how do you make them 'want' to be there?
There was no announced attendance for Thursday's opening round, but knowing the 13,500 capacity of UD Arena, proportionately there were probably eight hundred who showed up to watch – parents, family, and a limited number of students granted tickets from the respective schools.  And it's safe to assume that had there been open availability to the public, there would have been more from the communities of Fort Loramie, Crestview, McDonald, and Berlin Hiland.  But how many more, and therein lies a concerning issue for the governing body of Ohio high school sports.  How many people 'would' come, if they could?
These are not the days of the 60s, the 70s, or even 2007 when 18,000 people actually showed up at the Schottenstein Center to see Upper Sandusky, with Jon Diebler scoring 48 points, play Dunbar for the Division II title.
These aren't even the days of 14,749 showing up in 2005 to see the Division III final between Ironton and North College Hill, featuring future NBA players Bill Walker and O.J. Mayo.
These are different days, where attendance for Moeller vs. Akron St. Vincent-St. Mary in 2018-19 isn't even listed on the OHSAA history page of past tournaments.  I was there for it, and it was great – Moeller winning in the final minutes of the game.  But the upper deck of the Schottenstein Center was curtained off.  It wasn't needed.
So the challenge is…how to make people want to come to the state tournament?  This is what any good executive can see for himself, and I know that Doug Ute was looking up, mentally counting, and wondering.  What (no, who)…comes…next?
There will be more people post-pandemic, for sure.  But will there be enough, given the choices in modern culture?  Revenue is an issue for the OHSAA, like any business, and Ute addressed that in one of his first public interviews with Press Pros in December.  The OHSAA isn't spending like they used to, because they can't.  Tournament Finals venues have been moved to high schools in some cases, because it's more financially feasible.
And future football tournaments, beginning in 2021, will be expanded…to twelve teams per region instead of eight, for more games, more fans, and more revenue.
They hope.
For this is a day of buyer choice.  And given that, the bigger challenge for the future becomes how to get more than family, friends, and the immediate school community to attend tournament games.  They need the community at large to show up, what we used to call 'walk-ups'.  They need people to make plans in advance, the tournaments to become a destination, compelling, and competitive for expendable dollars.  They need a return to tradition.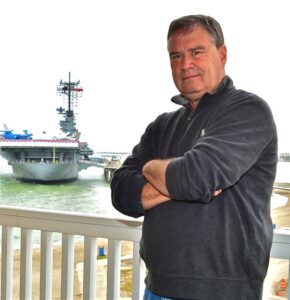 But traditions have changed with culture.  There was a time when you didn't have to promote to get people to St. John Arena for the state tournament.  Now you have to market such events, and aggressively.  You have to showcase the act, so to speak, and not for just the week of the tournament.  Now marketing any product is a daily message, and the OHSAA has a good product.  They have a good message, about which we all agree.
They've sold the broadcast rights, and that's hurt the house – easier for people to stay home and watch, leaving all those empty seats as the backdrop to what former commissioner Dan Ross used to call "the crown jewels" of the OHSAA.
The NCAA figured it out long ago – 'March Madness'.  They talk about it, and promote it from the moment the final horn sounds this year…until 'Selection Sunday' comes next year.  More than a game, it's an event – one shining moment!  And the view from Doug Ute's seat Thursday must have come with the realization that such moments need an audience – that window dressing won't cut it anymore.  Respecting the game will come to take on a 'new' meaning.  Someone has to see the game, as well.
I hope – we all hope – he's enormously successful!