It put a lot of people to sleep for three quarters, but Watterson somehow found a way to tie at the end, push Cincinnati McNicholas to double-overtime…and win!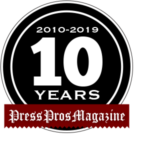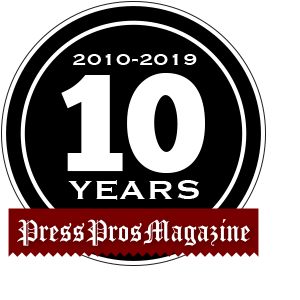 Vandalia, OH – When Hall of Fame coach Abe Lemons was winning all those games as coach at Oklahoma City University back in the 60s, he once came back from a 24-point deficit at halftime to beat a Southwest Conference team in overtime – double-overtime, in fact.
Asked by a reporter afterwards how his team could look so bad for three-quarters of the game, and then be good enough to win in overtime, Lemons joked, "I don't much care how good a team plays in regulation.  I want to see how they play in overtime, especially my team."
Bishop Watterson coach Vince Lombardo must have been thinking the same thing Thursday night…when his Eagles trailed Cincinnati McNicholas (21-6) for the first 31 minutes and 56 seconds of regulation, then tied the game in the final two seconds on a backdoor cut to the rim by senior forward Jake Hoying.  It knotted the score at 33-33, and entirely changed the character of the game…and Watterson, who eventually won in not one, but two overtimes, 48-41.
How bad was it?  A Watterson dad was grinning ear to ear when he said, "What a great ugly game" as he left the gym.
Why?
McNicholas, a team that blew out Trotwood in the district finals, plays tough man-to-man defense and held Watterson to just 6 points for the first quarter, and 16 for the first half.
Watterson, for their part, plays tough defense, too, and held McNicholas to just 9 points for the first quarter, and 22 for the half.
"We're not what you'd call a great shooting team,"  joked Lombardo afterwards.
Someone else claimed he saw Dr. Naismith put on his hat and coat and leave the gym at halftime.  Even he'd seen enough!
And the pattern continued in the third quarter.  McNicholas was content to milk a 6-point lead because Watterson was struggling to even get to the rim, much less penetrate it.  Watterson would score just 4 points in that eight minute span, but McNick wasn't much better, scoring just 6.
But the old adage about letting a team you should beat hang around came back to haunt the McNicholas Rockets.
Watterson (12-15) became more aggressive, deciding to attack the rim on the dribble and draw some fouls.  Senior Jake Hoying, who recently committed to play football at the University of Cincinnati, scored a couple of buckets.  Noah Grayem scored one of his own, plus a free throw.  Owen Samenuk kicked in a pair of free throws, and with the clock under a minute McNicholas began having trouble holding onto the ball, much less scoring.
Deliberate all night, suddenly when the Rockets needed some offensive urgency they couldn't find it, their only basket coming from guard Carson Seeman.  Their only other points coming on free throws (2) from Seeman, and one from forward Caden Conrad.  And they missed five more, hitting just 3 of 8 for the quarter.
A critical turnover gave Watterson the ball with 7 seconds left in regulation, and when the first option off a drawn up play seemed to fail, center Cole Rhett somehow saw Hoying streaking down the baseline to the basket.  Rhett hit him in stride, Hoying twisted under the rim and put in a reverse layup as the horn sounded…and it was 33-33, and overtime.
Abe Lemons would have loved this, because right off the top Hoying popped a long three-pointer from the corner to give his team the lead, and a four-point cushion on the next possession when he hit a driving layup along the baseline.
"Cole made a great pass,"  said Hoying of the final play in regulation.  "But he's been a great passer all year.  He always seems to find a cutter and that's what he did on the last play."
And on his fast start in the overtime period?
"I really didn't think about it,"  he said.  "I was just playing basketball."
Hoying would finish with a game-high 16 points.
McNick would respond with a three-pointer from Tyler Haynes, and from that point the additional four minute period became a slugfest of getting to the rim, getting to the line, and making precious shots to gain some advantage.
Watterson did it better for the first three minutes, building a five-point lead.  But with the opportunity to put the game away, they missed four of five free throws in the final minute.  And leading 39-36 with ten seconds remaining, McNicholas had the ball and a final chance to tie.
There was nothing at the rim as Watterson collapsed around players in the paint.  The one open option was Haynes, who had creeped to the corner, alone.  Someone found him, he launched from 23 feet…and nothing but net.  The game was tied at 39, and on to a second overtime.
Watterson suddenly became the the confident aggressor, as Noah Grayem gave them an immediate lead with a three-pointer from the corner.  McNicholas could not answer, scoring just one more basket over the final four minutes as the Eagles padded their lead from the foul line off desperation fouls.  Like Lemons said way back then…they proved they were the better team in overtime, winning 48-41.
It was as improbable a win as Vincent Lombardo could remember.
"I have to say I've been doing this for a long time, and I'd have to think hard to come up with one.  But we're a completely different team now than we were in November.  It's a whole different time, a whole different season, and tonight we made some plays when we needed them, and just hung tough.
"I know McNick is a good team, we had a lot of respect for them, and frankly, coming in I didn't know if we would be able to get them.  But as the game progressed we began to feel better, we battled, and we got our opportunities.
Watterson improved to 12-15 and now plays Chaminade-Julienne, out of Dayton, who advanced to the Saturday Division II final by overcoming a 21-point first half deficit to beat Tippecanoe, 59-55.