It looked like a lost cause for a long time, but Versailles refused to give up and extended Springfield Shawnee to the wire before coming up just short of a regional semifinal upset.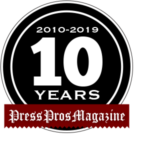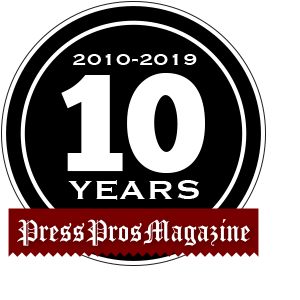 Don't mention this to anyone in Accreditation at the state level, because Versailles head basketball coach Travis Swank and the Tigers' other sports coaches likely approve of the apparent hole in the school's English curriculum.
While other students in other districts can probably rattle off the meaning of words like, "surrender" and "hopeless," Swank's players demonstrated a glaring gap in their understanding of such terms Wednesday night in a 58-55 loss to Springfield Shawnee in the Division III regional semifinals.
Down 13 points with seven minutes left, trailing by 12 with three minutes to play and still facing an eight-point deficit with 1:30 to go, Versailles refused to concede and fell a short, contested shot in the lane shy of tying and forcing overtime at the Vandalia Butler Student Activities Center.
"We had a good look," Swank said. "That's all you can ask for. It just didn't bounce in for us. Maybe next year if we're in the same situation, maybe the basketball gods will be a little bit kinder to us."
Absolutely nothing broke the Tigers' way against Shawnee until the Braves were warming up the bus and contemplating a Saturday game against Cincinnati Taft for a spot in the state Final Four.
Versailles' starting guard Eli McEldowney picked up two fouls in seven seconds late in the first quarter and went to the bench for the remainder of the half.
Teammate Jaydon Litten drew his second personal a minute later, stayed in and gained his third to earn a seat for the final 7:16 of the half.
 Even so, Versailles (12-15) trimmed a five-point deficit after one quarter to 24-20 at the break.
Shawnee (17-4) began asserting its strength inside once play resumed, inducing 6-6 Versailles sophomore Connor Stonebreaker to acquire his second, third and fourth fouls by the four-minute mark of the third quarter.
The first of that triumvirate negated a Stonebreaker basket on an offensive foul, which would prove huge given what transpired at the finish.
"We talked about wanting to work inside out and put the pressure on them around the rim," Shawnee coach Chris McGuire said. "I thought we did a better job of that in the second half."
Sophomore Zion Crowe powered into the lane for four baskets early in the third quarter and teammate Patrick Fultz added another.
The Braves would make one shot — a three-pointer from Fultz early in the fourth quarter — from outside the paint in the second half.
Shawnee's success built a 35-22 edge midway through the third, but Versailles fought back with a 7-0 burst.
Fultz's triple rebuilt the margin to 44-31 with 7:25 to play before another Tigers' mini-comeback threatened briefly, only to stall when 5-9 senior Troy Jones missed a contested shot at the rim.
Shawnee sprinted back in front, 53-41 before Litton hit a three-pointer at the three-minute mark and Noah McEldowney's three-point play reduced the deficit to six points.
"Our kids just never gave up." Swank said. "When we were down 13, a lot of teams would have rolled over and died. We didn't quit. That's the way we've been all year long."
Now within 53-47 as the clock ticked under two minutes, Shawnee started thinking about the consequence of its free throws when placed in the one-and-one.
The Braves missed the front end of three consecutive one-and-ones, and unwisely fouled Stonebreaker when the third straight miss came off the rim.
He hit a pair from the line and Versailles was within 55-53 with 47.6 seconds left.
Incredibly, Shawnee's Jamon Miller then whiffed on both tries in the double-bonus, only to have the second rebound kick long to his teammate, Fultz.
He missed the first, but made the second, leaving Versailles down, 56-53.
Stonebreaker scored again with 16 seconds left and Fultz then again made one of two at the line, giving Versailles 12.3 seconds to seek a tie or a winning three-pointer.
"After we missed a couple, it just seemed to snowball," McGuire said. "And then once they got that momentum going, it was a little bit more pressure on our guys."
Versailles isn't a three-point shooting team, so Jones drove for the tie, only to have the ball knocked out of bounds.
Swank then diagrammed a play for Stonebreaker cutting from the lane to the low right block. Shawnee got a hand in to barely knock that pass away, leaving the Tigers' 6.5 seconds to muster some heroics.
Instead, Stonebreaker's catch-and-shoot attempt in one motion, off a lob from out of bounds, fell off the rim and into Shawnee's arms, setting the stage for a final free throw and three-point margin.
"I knew they weren't going to give up," McGuire said. "They were going to make shots and make free throws when they needed to. I've always been impressed with Versailles' program and this just solidifies my thoughts about how tough they are and how good they are."
Swank spent an extended period afterward, consoling his players. The Tigers' top scorers in the loss — Noah McEldowney (13), Litten (13) and Stonebreaker (10) — all return next season.
"We have a lot of kids coming back that are going to be big factors for us next year." Swank said. "We can't be satisfied with just being here. You have to continue to improve and get better. I'm sure our kids are going to do that because we have a lot of kids who love basketball. They want to get back here and get over this hurdle."
Bruce Hooley is a former sports editor of the Troy Daily News and hosts the Wet Tackle Life podcast on iTunes and GooglePlay.