It's been an extended wait for Fort Loramie's girls to seek the state championship they set out to win in the fall of 2020. Now the Redskins are on the cusp, and they appear determined not to allow COVID or anything else get in their way.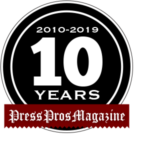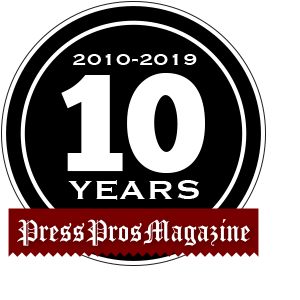 Dayton, OH – The Grand Canyon is just a big hole in the ground until you stand on the rim and peer down into its vastness, just like the pounding surf of the Banzai Pipeline seems unthreatening until you're awash in its thundering power.
That's the trouble with two-dimensional displays of danger. They give you only a taste of the threat that awaits, but spare you the reality of the cataclysm that's coming.
Convoy Crestview knows that in the aftermath of the 66-24 hammerlock top-ranked Fort Loramie applied in a Division IV girls state basketball semifinal Thursday morning at UD Arena.
"It's one thing to see them on film," Crestview coach Mark Gregory said of the Redskins (28-1). "It's another thing to see them in person. They were actually stronger and quicker than maybe what we saw on film."
No maybes about it, given the 24 turnovers Loramie forced.
That's right, the Redskins forced as many turnovers as the total points Crestview scored, holding the Knights to 15 points under their previous season-low.
"We thought our defense would cause them some problems," Loramie coach Carla Siegel said. "I didn't expect it to be that much of a problem for them."
Unrelenting coverage is the foundation on which Siegel has built her program over 22 seasons, eight of which have reached the Final Four, two of which ended with her team hoisting the state championship trophy.
If you want to play for the Siegel, you have two choices: Defend, or sit and watch others do it.
The words, "Loramie defense," roll off her tongue so frequently Siegel has gotten to the point where she prefaces almost every additional reference to that mantra with a disclaimer, "I know you've heard me say this before, but…"
But it's clearly more than a motto to her players. It's a mindset.
"The girls just work tremendously hard at what we try to do," Siegel said. "If we can get deflections and steals, we can pass the ball ahead and get some easy looks and that separates the game."
It took Loramie almost a quarter to impose its will on Crestview, with the Redskins suffering from an energy overload early that traced to the volcano that's rumbled inside them since getting called home on the bus as they neared Columbus when COVID cancelled the tournament last season.
Loramie missed five shots at the rim in the first six minutes and led only 10-7 until Ava Rose's three-pointer unleashed an avalanche of three baskets in the final 58 seconds.
"We're one of the only teams in the state that are back from last year who didn't get to play," senior Kenzie Hoelscher said. "I think we've used that as a little more fire in our belly to give us the determination to go and finish what we couldn't get done last year."
That inferno calmed to a comfortable temperature for the Redskins once the second quarter began, with a 15-2 burst ballooning a 17-11 margin to 32-13.
Rose hit another three in that flurry, Corynn Heitkamp dropped others from each wing and Loramie forced eight turnovers in the quarter atop the seven Crestview suffered in the first period.
"You try to do your best to give your kids that sense of what you're going to see in the game." Gregory said. "Their length, their intensity on defense was as good as I've seen."
Gregory's charges probably felt as if they were reading one of those warning labels on a side-view mirror — "Objects are larger than they appear" — since Crestview had scrimmaged Loramie before last season when a big chunk of the Redskins' roster was still engaged in volleyball.
"I think they had 12 or 13 girls the day we played them," Gregory said. "Half of them weren't their starters. So we really had not played them."
The Redskins can confound opponents with a spidery assortment of five players 5-10 or taller, and all of them can handle the ball out front, drive, shoot and defend.
The 6-0 Rose directs the offense from the point as often as she posts down low, and Crestview never figured her out on a day Rose shot 8-of-11 and scored 22 points to go with seven rebounds and two blocked shots.
"We knew we had to turn up our pressure and create some turnovers off that," Rose said. "Our passing was very good. We had a lot of really good, crisp passes."
Loramie accumulated 19 assists on 25 field goals and committed only three turnovers.
"You have to give credit where credit is due," said Gregory, whose Knights finish 23-4. "We had a game plan, and the game plan was, 'Hey, there are certain people we're OK with getting shots and there are certain people we don't want getting shots.'
"But they did a pretty good job with that. They hit the shots when they were open and that could have been threes, twos, it didn't matter. They were just so athletic at every position. Every girl can handle it. Every girl can shoot it. That's a good team. They're well-coached."
Loramie's margin reached 40-18 by halftime and 58-22 after three quarters, necessitating a running clock throughout the final eight minutes.
"The rotations on defense…we took away their weave; we took away their pick-and-roll; our communication was just phenomenal," Siegel said. "Everybody who came in off the bench, they all did a great job."
So now, Loramie and its lineup of five senior starters, two more in reserve and the juniors who round out its rotation will return to UD for a 10:45 a.m. Saturday tip to chase the title they couldn't pursue last season.
If they get it, the trophy will remain in the neighborhood, shifting a few miles from Minster — which won the Division IV championship in both 2018 and 2019 and was on track to claim it again until Loramie eliminated the Wildcats last week in a hard-fought regional semifinal.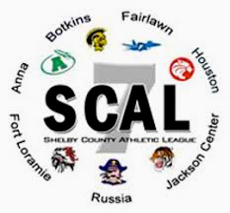 "Every time we've lost in the tournament, it was to Minster," Hoelscher said. "Playing against them, to finally get over that, it was a huge mental barrier. That gave us the confidence to go into these few games and come out how we want to, having that chip on our shoulder."
Bruce Hooley is a former sports editor of the Troy Daily News and is the host of the We Tackle Life podcast on iTunes and GooglePlay.