She has more wins than her predecessors will ever dream of achieving as coach of the Fort Loramie girls.  And yet, the fire never dims for Carla Siegel and her desire to see her students – her players – achieve and win.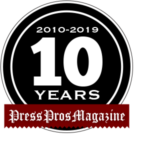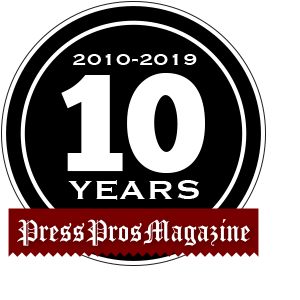 Dayton, OH – Carla Siegel won her 796th game Thursday, give or take a game, as head coach of the Fort Loramie Redskins, besting Convoy Crestview 66-24 in the Division IV semi-final game of the 2021 OHSAA state basketball tournament.
You wouldn't have known.
She's won two OHSAA Division IV titles, in 2013 and 2015.  But you couldn't tell.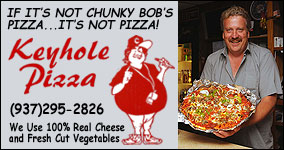 For watching her on the sidelines, encouraging, correcting, and anticipating opposing strategy you wouldn't have guessed she had any resume' at all.  Rather, you would have assumed that she was chasing her first win, and championship.  She still takes it that seriously, and it's still that fresh – all of it – as she pursues her third Division IV title Saturday against McDonald High School.
The story of how the 2020 Final Four was denied over concerns for the Covid virus is well-known.  Both Fort Loramie and Minster, just four miles removed, were on the bus en route to Columbus to participate in their respective semi-final games when they got the call from the OHSAA.  Turn around, and go back home.
"We had just stopped to eat,"  says Siegel.  "And we got the call, us coaches.  We waited until the girls had gotten back on the bus before we told them.  It was so quiet, and some of the girls – our seniors – were so upset.  It was one of the hardest and most disappointing things I've ever had to do.
"I remember how we tried to tell them to appreciate how much we had accomplished through an unbeaten season.  They accepted it, but that wasn't enough.  They wanted that opportunity to finish, to win."
There were some Convoy Crestview partisans watching from the stands that took Thursday's semi-final outcome hard – personal – and as Loramie's margin ranged over 20 points, past 30, and on to 40, they showed some umbrage.  Loramie's accustomed to winning by large margins, and there are those who accuse them of leaving starters in too long, or for running up the score.
Neither is true.  They substituted freely Thursday, as they do in every game, and it's safe to say that Loramie could score a hundred if they wanted to.  But that's not Carla Siegel, and that's not what they teach.
What they do teach is assembly line basketball.  Every one of the 15 players dressed for a Loramie game is like an interchangeable part.  They can all play – handle the ball, shoot the ball, defend and rebound.
"When they substitute there's no drop-off,"  said Crestview coach Mark Gregory.  "They can all handle it, they can all shoot…they're just so athletic at every position.  That's a good team.  They're well-coached."
And the person in charge is Seigel, who never won a title as a player at Loramie, and that probably serves as her motivation to get as much as possible out of every girl, every game, and every season.
"I'm so proud of them [my girls].  Last year I was so happy for my seniors because we weren't very good when they were freshmen and they worked so hard to get there, only to have it denied.  So now we come back with a new team, with those four missing seniors, and an injury to Ava Sholtis.  This group had had to put things together, still thinking of the disappointment of last year.
"They work hard and they buy into what we're trying to do.  I'm elated for them that they get to experience this.  I'm elated that they went out today and stuck to our game plan.  I'm elated that they get to reap the rewards of their effort."
She's an elementary classroom science teacher at Loramie, where she's accustomed to the reward to seeing kids learn and achieve, so her words are anything hollow, or 'coach-speak'.
But she's also humble – too humble.  Because beneath the exterior of teacher, coach, and district representative, there burns a fire to win as hot as any coach, in any sport, in any era.  Carla Siegel wants that third title on Saturday as much as any of the girls who play for her.
A boys coach with 30 years experience, but no state title, once joked to me that he wanted that trophy and championship ring more than everlasting life, itself.  "You don't want to face retirement and living the rest of your life without the satisfaction of that achievement,"  he said.  "And unfortunately, it happens to most of us."
Siegel is in her 22nd year, and admits with a smile that another title is not worth that kind of sacrifice, but admits…
"I am competitive.  And I think that's what makes us so good at Fort Loramie, because I want to win.  And I know there's more to winning…that it's not everything.  But why would you work so hard – why would you come to practice everyday, scout, and break down films – why would you do all of that and not want to be a winner?
"So yes, I'm excited – elated.  I've put a lot into this program, and I love it with my entire being.  And I was proud today to show people what Fort Loramie can do.  I watched today thinking to myself…I want them to be good, but they were doing GREAT.   And the reason is because we have high expectations.  People know me, they see me during games, and if you don't do what I want you to do I'm going to let you know.  And today, these girls exceeded the expectations."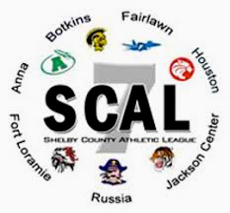 The apple doesn't fall far from the tree, they say, and if you remind Siegel of that she takes it as a compliment.  And while every coach has  detractors in the community – those who say they demand too much – none of them ever back away from the next title, and the next trophy.
In Fort Loramie they follow the lead of one very special teacher and coach.  They all want it – kids, coaches, and community.
And they have Carla Siegel to thank!