A comfortable advance suddenly turned adventurous for Ohio State in its Big Ten Tournament debut before the Buckeyes survived at the free throw line to win for the first time in three weeks.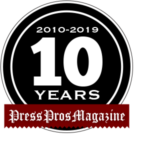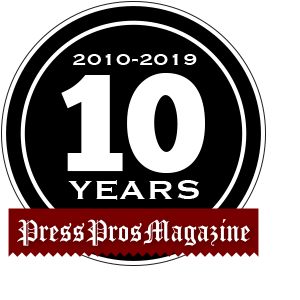 Each of the four Ohio State losses that dampened a once-promising season induced OSU fans to adopt the attitude of every traffic cop at every fender-bender that backs up the freeway at rush hour.
Move along. Nothing to see here.
After all, losing to Top Ten members Michigan, Iowa and Illinois is no disgrace, and even the Buckeyes' road loss at Michigan State came with the Spartans clawing to get into the NCAA Tournament.
Sniffing danger and swearing it's perfume works only so long, however, and Ohio State just about ran out of excuses Thursday in a 79-75 survival of Minnesota in the Big Ten Tournament.
OSU owned a 13-0 lead at the outset and held a 12-point margin with only 1:38 left before sealing an advance to a 2 p.m. Friday quarterfinal matchup against Purdue on E.J. Liddell's two free throws with eight seconds left and another pair from Duane Washington with two seconds remaining.
"We're not giving this one back by any stretch," Ohio State coach Chris Holtmann said. "I'm proud of our guys. I'm proud of E.J. for knocking down those free throws late. I feel good about being able to survive and advance and move forward."
Winning indeed beats losing, given the damage blowing a double-figure margin down the stretch to the injury-depleted Gophers (14-15) would have inflicted on OSU's NCAA Tournament seeding.
Minnesota played without center Liam Robbins, who scored 27 points in OSU's 77-60 loss at Minneapolis on Jan. 3.
Marcus Carr scored 24 and Jamal Mashburn 18 for the Gophers, with Carr getting nine of his points in the final 1:38 after Justice Sueing's two free throws handed Ohio State a 72-60 lead.
OSU missed three free throws, a layup and committed two turnovers after that and its lead soon shrank to 75-74 when Carr bottomed a three-pointer with 15 seconds left.
"You have to survive and advance," Sueing said. "Minnesota got going at the end and made some tough shots. We missed some free throws and they had some momentum plays that brought them back into the game."
Liddell made two free throws to extend the margin to three with 15 seconds left, then Carr made only one of two from the line at :07 and Washington closed it out.
"I've watched enough college basketball to know that players aren't perfect," Holtmann said. "They made some plays. We missed a couple free throws. We had a critical offensive foul there. It's part of the learning experience. There's a couple things we can do better, but they also made some tough shots."
That's the glass half-full view, which Holtmann hopes convinces OSU it can close out a game late after failing in similar circumstances in losses to Northwestern, Purdue and Illinois.
The glass half-empty perspective is the Buckeyes continue inventing ways to imperil outcomes that great teams put away and do not allow to get away.
"I wouldn't say that's a concern," senior guard C.J. Walker said. "It's March. A lot of things can happen: a lot of upsets, a lot of great games. You have to keep doing what you have to do, keep playing one play at a time and win the game. I think we did that better than what we've been doing."
If they do so again Friday, the Buckeyes (19-8) would likely guarantee themselves a No. 2 seed in the NCAA Tournament by avenging their two regular-season losses to the Boilermakers.
A defeat might not bump OSU off the No. 2 line, but would send the Buckeyes into the Tournament on the shaky ground of five losses in its last six games.
Getting to the Saturday Big Ten semifinals and a likely rematch with No. 4 Michigan would better rebuild Ohio State's psyche, particularly if it upsets or evenly trades blows with Michigan as was the case in the teams' 92-87 battle in Columbus three weeks ago.
Back then, OSU was routinely getting the balanced scoring it featured in the win over Minnesota.
Sueing and Washington had 16 apiece against the Gophers. Liddell added 14. Kyle Young had 11 and Walker 10.
"I'm proud of my guys being able to stick together after losing our last couple of games of the season," Sueing said. "Being able to stick together and carry out this win. It means a lot."
Bruce Hooley is a former sports editor of the Troy Daily News and the host of the We Tackle Life podcast on iTunes and GooglePlay.