Unbeaten and seemingly bearing down on a state championship with a youthful roster, Tri-Village ran into an experienced Cedarville tandem that interrupted the Patriots' dreams in a surprising regional tournament loss.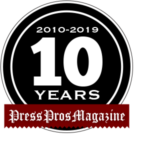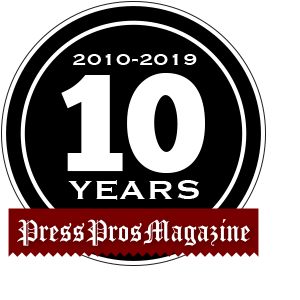 There's an old story that could be true or may just be illustrative. Whether real or imagined, it really doesn't matter, because it applies either way.
Two maestros were auditioning a young soprano whose range and power were quite impressive. At the end of her audition, one of the old conductors turned to the other and asked, "What do you think?"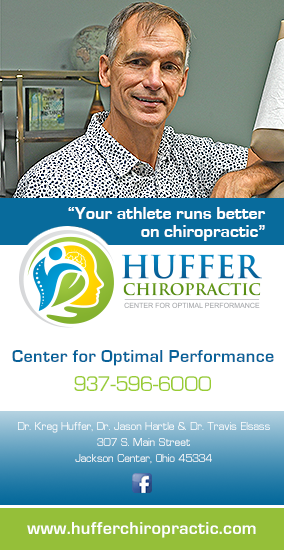 "She's good," he said. "But she'll be better once she gets her heart broken."
That's the hope Tri-Village coach Josh Sagester has for his young Patriots, who until last night were unbeaten in 26 games and riding atop Division IV as the No. 1 team in Ohio.
Today, their hearts are broken in the aftermath of a 67-56 loss to once-beaten Cedarville in the regional semifinals at the Vandalia Butler Student Activities Center.
But with a starting lineup of three sophomores, two juniors and nary a senior on the roster, it's quite possible the Patriots will acquire via their shattered dreams — like the young soprano — a deeper understanding that makes them better in the long run.
"I'm proud of them," Tri-Village coach Josh Sagester said. "No one can take a district championship away from them, and an undefeated season. That was the third in my career, so I'm very proud of them.  For being my first year returning, it's been a pretty good run."
 Sagester took three years off after the 2017 season to attend to a son's health crisis, which has since been resolved. His first year back with the Patriots raised hopes of another state title like they won in 2015.
That one came after crushing state semifinal loss the year before to Convoy Crestview in a game Tri-Village led most of the way, so there are parallels for the program to draw upon in the aftermath of Tuesday night's tough exit.
Credit Cedarville for hanging in when the Patriots bolted away to a 38-28 lead two minutes into the third quarter.
Up to that point, the Indians (24-1) capitalized on nine first-half turnovers to lead most of the way until Layne Sarver scored the final seven points of the first half and his team threatened a getaway early in the third.
The Patriots seemed in great shape, having surprised Cedarville with a diamond-and-one defense to start the third quarter, aimed at slowing down guard Trent Koning.
With Dalton DeLong shadowing Koning and Tri-Village's other defenders arranged in a 1-2-1 zone, Cedarville went scoreless until 6-5 senior Isaiah Ramey drained a three from the right wing to reduce the double-figure deficit.
Sarver followed an exchange of free throws with a baseline drive and the Patriots still led, 41-32, with 3:15 left in the quarter, but that would be their last field goal for nearly six and one-half minutes.
Over that stretch, Cedarville got points from six different players, a balance that Tri-Village couldn't match and eventually couldn't withstand.
"Our guys kept their heads," Cedarville coach Ryan Godlove said. "They didn't get down. That's the No. 1 team in the state right there. They hadn't lost a game all year. For our guys to keep fighting and persevere the way they did, it was a great team win."
Sarver tried to keep the Patriots even, but his shots began coming up short about the time Tri-Village had to come out of its zone as Cedarville went in front, 47-43, early in the fourth quarter.
Playing Koning man-to-man is a disastrous fate, as Jackson Center found out Saturday when the Cedarville senior repeatedly got to the rim for layups that fed a 30-point performance in a 50-48 win.
This time, Koning sped through the teeth of the Patriots' defense for two layups, Ramey stole the ball at midcourt and drove for another gimme and Tri-Village's desperation began compounding.
"We love to see a man defense," Koning said. "That's when I feel like everything will open up for everybody. I can drive to the basket and I can kick out and other guys can get some open shots. That's exactly what happened."
Tri-Village's last best chance came when Sarver drove and scored with 4:53 left to cut the deficit to 55-49.
From there, however, Cedarville got repeated layups off crisp passes that confounded Tri-Village's pressure.
"We had it right where we wanted it." Sagester said. "I go back to credit some of their guys for making shots. We had to give up something, right? And then we went back to man and Koning really torched us on a few things. You gotta pick your poison. I credit their kids for stepping up."
Koning finished with 22 points and Ramey had 20 for Cedarville, which plays Botkins for the regional championship at 7 p.m. Friday.
Sarver finished with 33 points, but no other teammate managed double figures.
"I think what you saw was some youth and inexperience and confidence," Sagester said. "When the going gets tough. Lane is our guy. I think they were more comfortable putting him in situations to be successful, as I was. We have a horse, and we were going to ride him."
Sarver, the Southwest District Player-of-the-Year and a certain first-team All-Ohio selection, is indeed the Patriots horse, but they will also return the rest of the cavalry.
"We have some intangibles and pieces back," Sagester said. "We have to go to work on those areas we have to improve, and hopefully we get a chance to come back here and play in a regional championship game."
Bruce Hooley is a former sports editor of the Troy Daily News and hosts the We Tackle Life podcast on iTunes and GooglePlay.