They came back from a double digit deficit to tie it at the end of regulation.  But Anna saw victory fritter away in the final four minutes of a regional semi-final loss to Cincinnati Taft.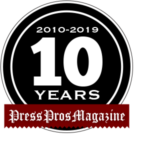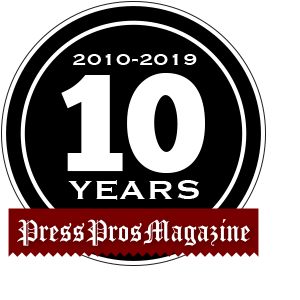 Vandalia, Oh. – Depending on what your definition, or perspective, of what competitive balance is…it failed the Anna Rockets Wednesday night in a 62-57 Division III regional semi-final 'overtime' loss to Cincinnati Taft.
Which, again, depending on your perspective, makes this story that much more compelling to write.
Taft was bigger, nearly four inches per man taller than Anna at a given position.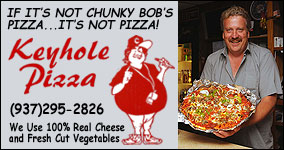 They were more athletic, quicker, and able to play above the rim.
They were deeper, able to play four or five off their bench to keep maximum pressure on the Rockets throughout, while Anna played just two subs.
Frankly, for the sake of competitive balance, Taft should have been matched up with Division I Moeller or St. X, not a team from the Shelby County League that just happened to have enrollment enough to fall into their path.
And physical?  God knows it was physical – one of those games where the tired cliche' of having the game determined on the court and not by whistle left partisans of both teams upset and confused over competitive advantage.  And because game officials don't want to be responsible for determining the outcome, they don't blow the whistle in a regional semi-final unless someone gets hit by a car.
But this is where the tired issue of competitive balance gets murky.
Anna was the better team.  Better organized.  Better prepared, better coached, and cool enough to come from an eight-point halftime deficit…and an eleven-point third quarter deficit…to tie the game at 53 at the end of regulation.  And but for a couple of missed shots at the rim, and a free throw here or there, the Rockets would have won the thing.
That close, and then the Rockets jumped out to a 57-53 lead in the first two possessions of overtime.  But again, missed shots, missed free throws, and a pair of turnovers played right into Taft's hands, and this time they didn't let opportunity slip away.  They closed out the game, and Anna's improbable season, 62-57.
All this, and Anna never blinked – came to play – and based on eight first quarter points from McKane Finkenbine (including a pair of threes), and six from Ben Kovacs, trailed by just two, 16-14, at the end of one.
Rayvon Griffith, a 6'6″ sophomore post player for Taft, would score ten and set the stage for things to come.  Anna had no defense for that size, except doubling down in the post when he got the ball, which left other players of that size, and with that skill, open and operative.  And Griffith never went away, scoring ten more in the second quarter while Anna's offense dried up and amounted to just two field goals and free throws from Finkenbine and Isaiah Masteller.  The Rockets would trail at halftime, 33-25.
Anna had played zone in the first half, but switched back to man to man defense after halftime, in Nate Barhorst's words, to create more pace and pressure on the ball.
It worked. Zach Ambos got warm from three-point range – a pair of them.  Isaiah Masteller hit one.  Kovacs connected from range, and Jacob Robinson canned one.  It helped Anna go on a 19-12 run that wiped out the deficit and left the Rockets trailing at the end of three by just a point, 45-44.
On the first possession of the fourth quarter McKane Finkenbine would give them the lead, 46-45, and from there it became a see-saw sprint to the finish.  The pace increased, the physical contact increased, but the foul calls did not.  In one of the roughest six minutes of basketball of the season, the stripes blew the whistle just three times on shot attempts, sending Isaiah Masteller to the line twice, and Taft's Yaaco Nelson once.
Much of Anna's success throughout the year came on Masteller's ability to penetrate and attack the rim, which he did on Wednesday.  But having averaged 22 points over four previous games, he would score just twelve against Taft.  The reason being, on at least three occasions he was knocked down attacking the rim, and no call!  That lack of points, or free throw opportunities hurt the Rockets.  The officials, in fact, did determine the outcome of the game.
Still, Anna had a couple of opportunities in the final 20 seconds of regulation on point-blank shots that missed – Finkenbine, Masteller, and Kovacs – altered no doubt by the contact, and Masteller did tie it at the foul line to send the game into the extra four minutes.
Finkenbine scored quickly off the tip, and Masteller followed on the next possession with a drive to the rim where he did score…and did get benefit of the whistle.  But he missed the free throw.  Maybe it did, or maybe not, but it seemed to let wind out of the Rockets sails as Taft's Brandon Miles came down and scored on a stickback from an offensive rebound where no one boxed him off the boards.
From that point on there was little or no wind in those sails.  Taft would score the next seven points while Anna again struggled to connect from within a breath of the rim, and forced foul, they sent Taft to the line where the Senators cashed in on five of eight attempts.
Rayvon Griffth finished with a game-high 28 points…and three fouls.  Taft, as a team, had twelve for the game.
McKane Finkenbine and Ben Kovacs each had 17 points for Anna.  Isaiah Masteller had 12.  And Anna, would finish with eighteen fouls.
Nate Barhorst said all the right things, of course, to the waiting media – praise of his kids' effort, the obvious physical advantage held by Taft, and the fickle fates of basketball itself.  The game giveth sometimes, as it favored the Rockets in last week's district round, and sometimes it taketh away.
But privately, in his locker room afterwards, he addressed the disparity of two teams, both in Division III, that were so obviously physically mismatched.  With a cynical smile, he said a lot in a very few words.
"That's something I'll let the state decide, and live with the ramifications.  To a certain degree they've painted themselves in a corner, but beyond that I won't comment.  It's something you don't address with your kids, though.  You have to play who you have to play.  Your hands are tied."
And yet, they almost won, anyway – technically sounder, and more adaptable!
"We almost pulled it off, because we preach discipline,"  he added.  "And you can't let it get to you – think about the odds – when you have those situations.  You can hang your head really easily, but we didn't.  We knew they were going to talk, and try to talk us into being something we didn't want to be.  We withstood all that tonight, and we almost won."
They finished 21-6 for the year, and again the irony…of being in the regional round of the tournament for a third straight year after some picked them fifth in the Shelby County League before the season even began.  Some said they might be .500, or less.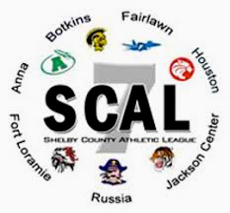 "If anything, it speaks to what we cover in our post-season evaluations every year.  We go over what it's going to take to get back to this point, even with the five graduates we lost last year, and the seniors we'll lose this year,"  added Barhorst.  "We've got talent, there's not doubt.  But in a pandemic year we told them that they've got to be playing someplace in the off-season, even if it's in your backyard, or in the gym later on when they allowed us to have four players.  Sometimes you get together with your buddies on a court somewhere and no one knows about it.
"That, and mental fortitude.  What are you going to set your mind to, because we have goals every year.  And if you don't attack those goals you might as well throw in the towel.
"But what we accomplished this year…",  he stopped to gather himself.  "To come as close as we did tonight after people said we might finish fifth, that helps counter any disappointment you have in losing a regional semi-final game.  You can say we had an opportunity to win, and we did.  You can say that we were up four in overtime, and we were.  But against a team like that…gosh, you can't help but to just be happy for what these kids accomplished."
But not quite enough, which is the cruelty of sports that is never addressed – just in the way you handle it.  What some call character.  What others call sportsmanship – people who never played.
Those that did know reality.  Sometimes it's just cruel.