Torrid shooting and the heroic contribution of junior Jameson Meyer off the bench led Botkins to the regional final with a convincing win over Newark Catholic.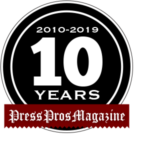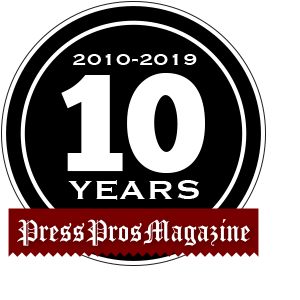 Vandalia, OH – This one will be long talked about in Shelby County – in Botkins.
It's a story that will grow with age, especially if the Botkins Trojans (24-4) parlay their 75-50 Division IV regional semi-final win Tuesday into something even bigger come Friday night, and next weekend.
They're going to talk about the night that the Trojans shot 53% from the field, 57% from three point (12-21)…and how junior Jameson Meyer came off the bench to hit 7 of 9 from behind the three-point line and scored an unexpected 21 points, literally shooting New Catholic out of the tournament and into baseball season.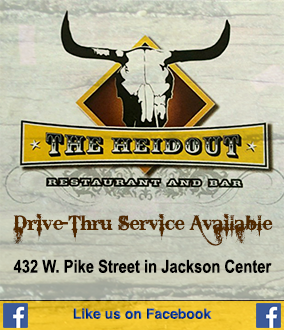 But that's exactly what happened, without exaggeration, in a win so neat and 'priddy' as to become epic for its timing…and long-anticipated.
It had been 25 years since the Trojans last won a share of the Shelby County League.  No one really knew, afterwards, anything about when they last tasted the regional round of the tournament (2001), and previously in 1994 when they appeared in the state tournament and lost to Worthington Christian in the semi-final round.
And for a quarter if looked as if they'd met their match in shooting.  A junior guard named Cole Canter, who pumped in 37 in the central Ohio district finals, came out hot for Newark Catholic and poured in 12 of his game-high 31 points in the first eight minutes.  A pair of threes included, he connected on four of his first five shots from the field.
Botkins' Zane Paul did his best to keep pace, dropping in a pair of threes, but none of the other four starters followed his lead – no one else scored.  The Trojans dropped behind by six and coach Sean Powell summoned Jameson Meyer off the bench.  Meyer immediately paid dividends, hitting a long three-pointer from the wing.  On the next Botkins possession he hit another from the corner.  And before the quarter was over he had hit one from the opposite wing to shoot the Trojans into a 17-17 tie as time expired.
"We knew he (Jameson) was a shooter,"  said Newark Catholic coach Nate Adams, afterward.  "Our scouting report said he could come off the bench and make shots.  We just didn't expect him to make them all."
And he wasn't done.
Meyer reprised his first quarter outburst with an identical one in the second, and this time Jayden Priddy-Powell, Jacob Pleiman, and Carter Pleiman did follow suit, rolling to a 27-10 run that shot the Trojans to a 42-27 halftime lead.  They would never lead by less than double digits for the rest of the game.
Cole Canter did his best to keep it within reach, hitting a pair of threes at the outset of the third quarter.  But Priddy-Powell ignited for 9 of his team-high 26 points in the same time frame;  and Jacob Pleiman suddenly found redemption at the rim.  Having scored just 6 points in the first half, he would warm up for 10 in the second half as Botkins grew their lead to 59-42 by the start of the fourth quarter.
Jameson Meyer wasn't done, however, and canned another long three in front of the Botkins bench to start the final frame, giving him 21 points for the game – all three-pointers – and ignite Priddy-Powell to start slashing to the rim to use up time and put Newark Catholic in foul jeopardy.  It worked.
Frustration set in as the quicker, more athletic Trojans simply ran past the Irish.  Newark coach Nate Adams drew a technical, that turned into a 6-point burst, and Priddy-Powell literally iced the Irish and drinks for the bus ride home by making eight consecutive free throws in the final six minutes.
In the meantime Cole Canter had lost his legs, and his touch.   After his 22 points in the first half, he would score just 9 in the second to finish with 31.  Impressive, but hardly enough as he got no support in the fourth quarter.
Botkins won with its shooting, and that accumulated passion for defense that comes with surviving in the Shelby County League against the likes of Anna, Fort Loramie, and Jackson Center.  The Trojans choked Newark Catholic in the second half – 23 points on 36% shooting.
"We had a scouting report,"  said Nate Adams.  "And the report said they had a great post player in Pleiman, and our thing was to make them shoot over the top of us.  But they were hitting tonight and we have to do a better job as coaches to locate the shooters.  But I couldn't be prouder of our guys to get this far.  It's not a consolation prize, but I'm happy for how hard they fought."
Outside the Botkins locker room the diminutive Jameson Meyer (listed at 5'9″, but that's generous) smiled bashfully when asked if he'd ever dreamed of such a shooting night.
"Oh yeah,"  he said.  "I shoot like that all the time in my driveway.  But that's usually against my brothers.  But I knew it was coming all season.  Tonight it just came at the right time, and when we really needed it."
And to Adams' point, Newark never really accounted for him until his last made three in the fourth quarter – his seventh.  The first six were wide open, and uncontested – as if he WAS shooting at home in the driveway!
"Yeah, it felt that way, but they had another kid that was hot and I wanted to keep playing until we all came together in the second half.  I've always been the fourth or fifth option to score, but those guys always tell me to get open.  They encourage me, and it's good to feel like they believe in me."
After breaking away from a trio of reporters Sean Powell drew a deep breath and smiled.  Having promised three years ago that Botkins' best days were on the horizon, he'd just delivered the next increment of his prediction.
When he took the job in 2018 he promised they would score.  When he began pushing the league leaders in 2019 he adjusted to the physicality and the defensive profile necessary to win in the SCAL.  And in 2020-'21 – on Tuesday night – he put it all together against a total outsider and unfamiliar opponent.
"It was actually our goal to get Jameson in the early,"  said Powell.  "We wanted him to get his hands on the ball and see how they were going to guard him.  It's kind of hard for teams to find him and still contain Jayden, Jacob, and the rest of our scorers.
"But these kids have worked their butts off for this – preparation two and three hours a day.  They love it, and they've done that now for the entire tournament.  Today it was a little rough starting off, because we had a tough time finding #2 (Canter).  He's a heckuva' player.  Our goal was to make sure the other four didn't get going – that they were one-player dominant.  But we ARE a team.  We knew we had shooters, and we just wanted to stay the course for 32 minutes."
Some numbers:  Jayden Priddy-Powell finished with 26 points, Jameson Meyer's fantastic night accounted for another 21, Jacob Pleiman had 16, and Carter Pleiman and Zane Paul each scored 6 points.
For Newark:  Cole Canter had his 31, but no one else reached double figures.  The next highest was Ashton Cox with 5, and Kyle Langenbrunner and Tyson Mummey each finished with 4.
The story gets bigger, of course, as Botkins will seek to reprise 1994 when they meet Cedarville in Friday night's regional final.  Cedarville shocked the Division IV world in the nightcap by knocking #1-ranked Tri-Village, 67-56.
In the meantime – tonight – Sean Powell swears he's going to sleep "good…real good".
Jameson Meyer?
"When I close my eyes I'm going to imagine every shot again.  This won't sink in until tomorrow."