How good were they? How good are they? What did the opening series with Illinois reveal? Some simple observations are indisputable.  After that, it falls upon your perception of reality.
I could have written this Sunday, post-game, but there was no time. Had to get on the road for a L-L-O-O-N-N-G-G eight-hour drive back to Camelot.
And Camelot, in this case, being representative of the good feeling of the Buckeyes taking  3 of 4 in their opening weekend series over a good – and I mean it, good – Illinois baseball team.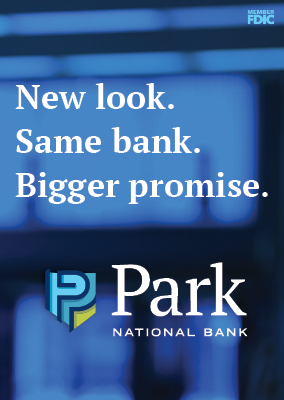 Mark Znidar and I used the eight hours to 'break it down', as they like to say on the networks: How good were the Buckeyes? How good are they, based on what we saw?
And what did those four games portend for the next four, and the next four, and beyond?
The numbers tell one story. The Buckeyes hit it pretty good, fattened up, in fact, by the Saturday double-header in which they rapped out 15 hits in a come-from-behind 12-5 win in game 2.
From the top down, weekend averages: Sam Wilson (.313), Colton Bauer (.294), Zack Dezenzo (.235), Conner Pohl (.353), Brent Todys (.250), and of course…the Archbold Blue Streak that played like a comet, freshman Kade Kern (.471).
And this was a question, if not a concern. With small, or no, sample size at four of the eight positions on the field, how well could they score?
They answered against a talented, if largely untested, Illinois pitching staff that threw hard, and impressively, and will be among the tops in the Big Ten by season's end. Freshmen like Sunday starter Cole Kirschsieper will break some hearts come May. It's good that one of them won't be wearing scarlet and gray.
Overlooked by some – many, probably – was the fact of catching and throwing the ball, opposite of the hitting and run production (6 runs on 9.3 hits average over four games). The Buckeyes committed just two errors during those four games (.988%), by far the league's best on opening weekend.
And of course, there was the anticipated spotlight on pitching, so talked about in the months leading up to Illinois. What the anticipation revealed was a lot of big arms, competitive personality, and depth. The metrics weren't overwhelming, perhaps, based on one weekend. The team ERA was 4.86 (slightly above last year's 4.78), and the strikeout to walk ratio was what it was. They struck out 43 in 37 innings and walked 21.  The latter needs to diminish.
Questions about the starters?
Seth Lonsway needs to be better this weekend when he takes the mound against Iowa, in Minneapolis.
Garrett Burhenn was good, and should settle in to the next level of comfort when he pitches on Friday against Nebraska.
The issue of the third starter is admittedly up in the air because Griffan Smith didn't pitch in South Carolina, and his status has not been revealed.
The verdict on third-game starter Jack Neely is still out, although the Texas transfer showed impressive credentials with a blistering fastball and a willingness to compete in four innings of work against the Illini. The numbers, again, might have been deceiving – 4 innings, 5 hits, 4 runs, 2 walks and a strikeout (9.00 ERA), but he settled in after a rocky first inning.
And Will Pfennig, likewise, never found his rhythm during his 2.2 inning start at 10 am on a 40 degree Sunday morning. History dictates better for the Mason junior.
The bullpen was as good as advertised – better in some instances. The known principals, Bayden Root, Mitch Milheim, TJ Brock, Pat Murphy, Wyatt Loncar, and Joe Gahm, came through unscathed (0.00 ERA), while freshmen Nate Haberthier (2.2 innings, 0.00 ERA) and Isaiah Coupet (3 innings, 2 runs, four hits) were just fine in their debuts.
You can pick and dissect any way you want.
You can make the point that it's early – one series, one weekend.
You can make the point that for a bit of luck on the Illini's part the Buckeyes could have dropped three, instead of winning three.
You can make the point that the numbers listed above were by no means overwhelming.
But you can't overlook this fact. They only got ONE good performance from the starting pitchers…and they still won three of four.  That doesn't happen in baseball – not often, anyway.
What you can't negate is hanging around for 13 innings in Friday's opener and riding that bullpen to an eventual win, 6-3.
What you can't overlook is the fact of trailing in both games of the Saturday double-header and refusing to lose – coming back to win both.
What you have to appreciate is being down 4-0 after a half inning in game two of that double-header, then exploding for 8 runs in the second to make a statement, then punctuating that statement with 4 more in the sixth, while the bullpen (Isiah Coupet) limited Illinois to 2 runs on four hits over the last three innings.
Overwhelming, no.   But highly competitive and indicative of the glass being BETTER than half full.
"I think we showed that we're capable of playing at a high level,'' said Zach Dezenzo. "We got contributions from a lot of guys all over the field, offensively, defensively and the pitching staff. I think we were really solid as a whole group this weekend. We overcame a lot of adversity early on in a couple games this weekend and responded in some tense situations.''
And the most obvious indicator of all, it was just good to be outside and playing baseball again – response to a stimulus.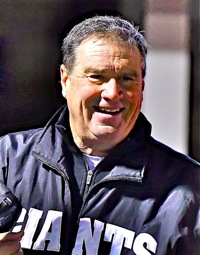 "Awesome,'' Greg Beals said. "Just being on the field again. It was fun. This is what we do. I was more worried about our guys being amped up too much and trying to keep them in the right spot.''
Reality?
The Buckeyes made their own long bus trip back to Columbus, fueled by diesel and a 3-1 record, one of four Big Ten teams so blessed (Indiana, Michigan State, Nebraska and Ohio State). On the flip, Illinois, Maryland, Minnesota and Purdue came home 1-3.
So, breaking it down…how good were they – are they?
Depends on your perception of reality, I guess.