Game 4 of the weekend series turned out to be a stinker of an 8-0 loss, but the opening weekend of the Big Ten schedule showed the Buckeyes have a lot of possibilities…if they continue to grow.
GREENVILLE, S.C. – The Ohio State baseball team boarded three tour buses Sunday afternoon to make the laborious trip back to Columbus over and through what seems to be every mountain range on the East Coast of America.
The scenery had to be pleasing to the eyeballs, but what occurred on Fluor Field this weekend had to be on the Buckeyes' minds more than the spectacular nature show.
It's just that there was a dud at the end in not being able to complete a four-game series sweep against Illinois.
Ohio State didn't go through the motions by any means in losing 8-0 to a desperate team at the home of the Boston Red Sox Class A team.
The No. 1 problem was 5-foot-11, 170-pound lefty Cole Kirschsieper. He turned Game 4 in the series into a stinker from the first pitch until his 91st because of pitch count.
Kirschsieper shut down a batter order that had scored 24 runs the first three games and turned it to mush.
The Illini scored three runs off junior righty Will Pfennig in the first inning by pecking away at him and two more in the third.
In five-plus innings, Kirschsieper gave up one hit and four walks and struck out six.
"We were not flat today,'' Buckeyes coach Greg Beals said. "You might be able to look at it and say, 'Ah, they win the first three games and came out flat on Sunday.' That was not the case. We just weren't able to get it going. Our dugout was ready, our guys were ready to play. That's the first thing I look at as a coach. Were we ready? We were ready. We hit some balls hard and hit into three double plays. It just wasn't mean to be for us today.''
Any team in the country, college of professional, would take winning three out of four in a season opening series and run home with a wide smile.
Illinois easily could have won three of four, but Ohio State showed more staying power.
And Beals raw thoughts on just playing again?
"It was awesome being out on the baseball field,'' Beals said. "It was fun. This is what we do. I was more worried about our guys being amped up too much and trying to keep them in the right spot.''
The start could have been way, way different when, with Colton Bauer on first base after a full count walk, shortstop Zach Dezenzo hit a shot to left-center that was gloved on the warning track.
The combination of wind and cold took the life out of the baseball.
Dezenzo said it's time to return to Columbus and get in three good practices before two games against Nebraska and two against Iowa next weekend in Minneapolis.
"I think we showed that we're capable of playing at a high level,'' he said. "We got contributions from a lot of guys all over the field, offensively, defensively and the pitching staff. I think we were really solid as a whole group this weekend. Secondly, we learned that we are a pretty resilient team. We overcame a lot of adversity early on in a couple games this weekend and responded in some tense situations.''
Dezenzo is a smart man, and he realizes that a 3-1 record is a building block and not a medal.
In 2019, Nebraska made it to the Big Ten tournament championship game before losing to the Buckeyes. It has been a solid team.
That's why there is no looking ahead to Iowa in Game 2.
"The work doesn't stop for us,'' Dezenzo said. "We have three solid days of practice and we're going to continue to learn and work on the things we need to work on and the success that we did have this weekend. We still have a lot of room to get better.''
Last season – if you want to call a handful of games that – Kirschsieper was 3-0 with a 1.35 earned run average in four starts.
He is rated the Big Ten's No. 12 prospect for the 2022 draft. He was a must-have recruit coming out of Frankfort, Illinois, as a senior.
Ohio State didn't get its first hit until first baseman Conner Pohl doubled of the wall in center. The second didn't come until shortstop Dezenzo doubled off the wall in left with two out in the sixth and the third didn't come until pinch-hitter Marcus Ernst singled to left-center in the eighth.
The Illini, who were picked to finish fifth in the Big Ten, were a fired up and desperate team. Their weekend started when one of their buses broke down, turning it into a 12-hour drive from Champaign.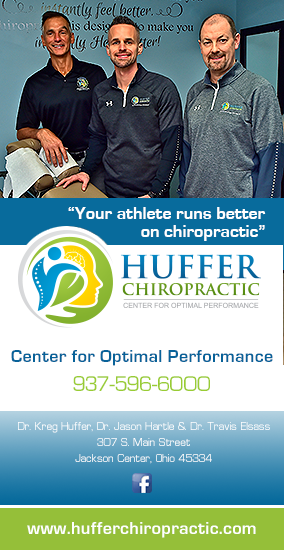 What did we find out about the Buckeyes this weekend?
In the opener, they showed staying power in a 6-3 victory in 13 innings. The bullpen kept the go-ahead run from scoring in the eighth and the winning run from scoring in the ninth, 10th and 12th.
Garrett Burhenn was the ace he's supposed to be in throwing six strong innings and Patrick Murphy, Brock and Root were stout.
There was a double-header sweep on Saturday only because the Buckeyes overcame a 4-0 hole after the first inning of the first game in winning 6-5 in nine innings in a game scheduled for seven.
Starter Seth Lonsway just couldn't get going in never getting comfortable. But Joe Gahm, fiery Nate Haberthier, Mitch Milheim, Tyler Kean and Bayden Root were exceptional.
Illinois, though, handed away the game with two errors, including one by shortstop Branden Cormia that brought in the go-ahead run.
A 12-5 victory in Game 3 was a boat race after an eight-run second inning.
We learned that the pitching staff might be ridiculously deep. It's obvious that pitching coach Dan DeLucia and assistant Brad Goldberg have helped these guys raise their miles per hour exponentially.
The task, Beals said, is to get the starters to work the middle of the plate out rather than the other way around in order to get ahead in counts.
We learned that there might not be a better defensive first baseman in the nation than Conner Pohl and that Beals might have come up with another dirt bag infielder in second baseman Colton Bauer.
Bauer is a senior, but had to wait forever for old reliable Matt Carpenter to take a job on the coaching staff.
He is from Grove City, a high school that produced fellow dirt bag Nick Erwin. The man caught almost everything hit his way and also hit the ball in the No. 2 spot in the order.
Beals might have found a keeper in right field in freshman Kade Kern. The man went 5-for-6 in his debut and followed with 2-for-5 and 1-for-4 before Sunday's power outage.
Outfield was a question going into last season. Now, Ohio State might be able to mix and match with players such as Nolan Clegg and Mitchell Okuley pressing the starters.
Asked about the Buckeyes getting some attention, Beals said he hoped so.
"I hope they are talking about us because we have a chance to be good,'' he said.