A familiar foe exacted revenge on Jackson Center, which had chance after chance after chance at the finish of a two-point district championship loss the Tigers will lament for quite some time.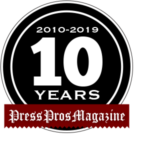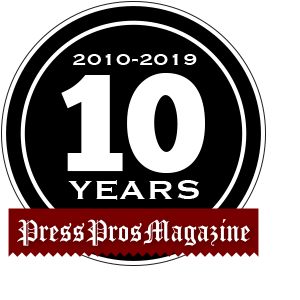 The length of a high school basketball off season is somewhat fixed, varying only by how soon the curtain falls on a team's current tournament run.
How pleasantly that time passes, however, is directly related to how painfully March ends.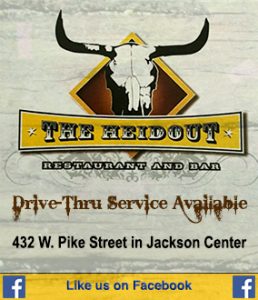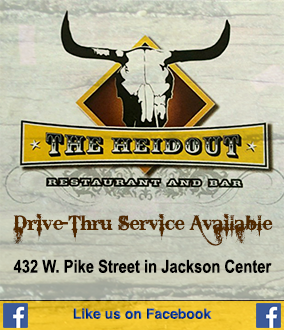 When you bow out as Jackson Center did on Saturday, in a down-to-the-wire, 50-48, district-championship loss to Cedarville, the sting won't subside until the second-guessing ceases.
And that's going to be awhile.
Quite awhile.
The Tigers (19-7) had three chances to tie or pull even in the final minute, and the inability to cash any of those opportunities will take much longer to shake than the drive from Vandalia back to Shelby County.
"At this stage of the game, you want to win and advance and keep playing basketball," Jackson Center coach Scott Elchert said. "It's the best time of year to be playing. We've been fortunate to play a lot of basketball in March over the last 10 years, but we're not playing basketball on Monday."
Cedarville (23-1) erased a 28-19 halftime deficit and avenged its 33-30 loss to the Tigers in this same district title game a year earlier thanks to the 30-point effort of senior guard Trent Koning.
He scored 14 of those in the third quarter and provided the Indians with their final points on a step-back three-pointer from the key with 1:18 left.
Cedarville never got another shot off, while Jackson Center managed only one attempt thereafter amid a wild flurry of contact, whistles and consequential officiating decisions.
After Koning's triple wiped out a 48-47 Jackson Center lead, the Tigers set up to free Aidan Reichert in the post. He went down in a scrum with the much-smaller Koning trying to front him, and the resulting offensive foul with 53 seconds left gave possession back to the Indians.
Twenty seconds later, Koning went to the line for a one-and-one, but missed the front end, presenting the Tigers another chance.
Reichert subsequently drove the lane and tried to tie it, but his shot went off the rim and out of bounds to Cedarville.
The Tigers, though, trapped Koning along the right baseline and induced him to step out of bounds as he headed up court.
Now with 14 seconds to play, Cedarville had two fouls to give before putting the Tigers into the one-and-one.
Instead, it used only the first, giving Jackson Center 12 seconds to inbound and seek either a tying field goal or go-ahead three-point attempt.
Camdyn Reese brought the ball quickly up court, into the key, where two Cedarville defenders pinched him and knocked the ball free. Teammate Carson Regula grabbed the possession and tried to force a shot toward the rim, but couldn't get it there with an array of hands stifling his attempt.
"We were going to run a post-iso for Reichert and then we have Regula coming off a staggered screen," Elchert said. "He would have been coming off that and we had (Jace) Mullenhour popping to the corner. We felt like we were going to be able to get a shot for either Reichert, Regular or Mullenhour."
Instead, the ball then kicked to Cedarville's Isaiah Ramey, whose timeout left only one second for the Indians to kill before celebrating a win they waited a year to claim.
"We respect Jackson Center so much," Cedarville coach Ryan Godlove said. "They're what we're striving to be We we were in a hard-fought game with them last year and our guys have been busting their butts since then to get back to this same place in this same game. 
"When you get the chance to have redemption and a chance to rewrite last year's story, to get a second opportunity, our guys just played their butts off."
Regula led the Tigers with 15 points, while Mullenhour added 12 and Reichert 10 under heavy duress wherever he roamed.
"It's been a common theme all year," Elchert said of the double-teams Reichert faced. "He took a pounding inside and couldn't get anything. I don't understand how he can get hammered…he had to hang tough, let's put it that way."

The loss denied the Tigers a regional semifinal shot at top-ranked Tri-Village, which hammered New Miami, 61-39, and will now meet Cedarville.
Southwest District Player-of-the-year Layne Sarver shot the Patriots (26-0) out of a tight struggle after one quarter to yet another decisive victory.
Sarver, who finished with 31 points, began having his way with New Miami (13-5) after a second-quarter three-pointer built a 15-10 edge. That ignited a 13-0 rally that built a 25-10 edge at the break.
Justin Finkbine's shot in close off Jason Hale's penetration and pass preceded Finkbine's steal and transition layup that contributed to the run. Finkbine missed the accompanying free throw, but the rebound found Sarver in the left corner for another triple and 23-10 edge.
"Lane is obviously very special," Tri-Village coach Josh Sagester said. "Big players make big plays in big games and he was very special tonight. A 6-6 guy whose making perimeter shots gets the defense off balance, and he had it going for sure. Once he did that we were able to take advantage of some different mismatches on the block."
Bruce Hooley is a former sports editor of the Troy Daily News and the host of the We Tackle Life podcast on GooglePlay and iTunes.