Worthington Christian man-handles Harvest Prep to avenge a stinging blow from last year…and move on in the Division IV boys tournament.
By Steve Blackledge for Press Pros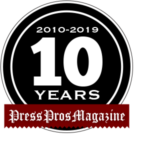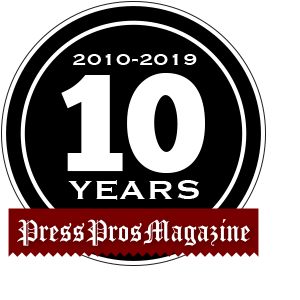 WORTHINGTON, OH – Before one of the most eagerly anticipated boys basketball games of the season Friday, Worthington Christian's players gathered in front of a big screen in the locker room and watched what amounted to a horror film.
"We sat down and replayed last year's district championship game, right from where it ended to them cutting down the nets to us walking off the floor with no one left in the gym," Warriors senior Tyler Kindberg said. "We watched this in complete silence. We wanted it to serve as a reminder that there was no way we were going to let that happen again."
There was no downplaying the revenge factor when top-seeded Worthington Christian hosted second-seeded Harvest Prep in a rematch of a 2020 Division III district championship game. Some 365 days earlier, Prep had come away with a 49-47 win at Ohio Dominican University on a pair of free throws with less than a second remaining.
"I don't really like to use the term revenge, but that was a tough one to swallow and I knew the guys were extra motivated to play them again this year," Worthington Christian coach Kevin Weakley said.
That was apparent from the opening tipoff to the final buzzer as Worthington Christian manhandled Harvest Prep 50-25 to capture its 12th district title before a limited but raucous crowd of 400 at the Hogue Center. Worthington Christian came in ranked No. 1 in the final Associated Press poll and Harvest Prep No. 3.
"No doubt, this was a redemption game for us," Worthington Christian junior guard DJ Moore said. "Watching them celebrate last year has stuck in our minds for a long time. We knew this was going to be a war."
Which is only fitting for two long-time powers nicknamed Warriors.
Like a championship prize fight, both teams came out tight, feeling each other out for opportunities. Prep point guard Mario Davis, generously listed at 6 feet, drew the assignment of guarding Moore, a muscular, diversely skilled 6-4 guard who is a lock to make first-team All-Ohio for a second straight season. Davis got up in Moore's grill, overplaying the ball and forcing turnovers on three of WC's first five possessions.
"I knew what he was going to bring – there was a lot of trash-talking and physical play all game — but we knew if we stuck to our game plan and didn't let them get in our head we'd be in good shape," Moore said.
But beginning midway through the quarter, Worthington Christian finally began to wear on Harvest Prep defensively with its intensity and a decided height advantage. All of the Warriors' starters are between 6-2 and 6-5.
Clinging to an 11-10 lead, Worthington Christian tossed a shutout in a jaw-dropping second quarter than ended with Kindberg putting down a monster dunk after a rebound and outlet pass from Moore.
Mind you, this was a Harvest Prep team scoring 83.8 points per game and allowing just 43.1 during an 18-0 season that included just one game decided by fewer than 20 points. Many around the Hogue Center wondered aloud during intermission if Harvest Prep – six-time state tournament qualifier – had ever put up a goose egg for an entire quarter.
Worthington Christian came in allowing just under 41 points per game.
"It was hard to know what Harvest Prep really was," Weakley said. "They played a lot of games that were really lopsided. We knew we had played a really challenging schedule, so we were mainly focused on what we needed to do. Whenever you play Harvest Prep, you have to take away the three-point shot and control the boards and our guys did a great job of that. The guys really bought in to what we wanted to do."
The Harvest Prep scoreless drought lasted some 10 minutes and 22 seconds. The shellshocked Warriors never got closer than 15 again.
"We just didn't make a play and our shots wouldn't fall," Prep coach David Dennis Sr. said. "I thought our defense was holding its own, but we just couldn't do anything on our end of the floor. Sure, their defense stymied us at times. But we were getting the ball to the high post, then just couldn't make anything happen.
"Although we have seven seniors on the rosters, this was the first time a lot of them had played major minutes against a really formidable team. We know we're a better team than that, but we want to give credit where it's due to Worthington Christian. They're very disciplined and they take advantage of every mistake you make."
Prep had only one full-time starter back from a squad that reached a regional final last March only to see the plug pulled because of the impending coronavirus pandemic. State champions in 2019, the Warriors were thought to have a solid chance of repeating.
A Liberty University commit, Moore totaled 13 points and five assists to pace WC. Kobe Buford added 11 points. Kindberg, who has signed with Indiana Wesleyan, put up nine points, eight rebounds and five assists. Isaiah Hazelwood also was a factor on the boards with seven.
No player topped six points for Prep, which shot 21.7% from the field went just 3 of 18 from three-point range.
"Our defense won the game for us tonight, and that's just the way coach drew it up beforehand," Kindberg said. "We played a lot of 3-2 zone to keep their three-point shooters at bay and I think our height kept them from being able to get into the lane."
This marked the fifth district final meeting between the teams. The first three were held between 2006 and 2009 at the Fairgrounds Coliseum when both programs were Division IV. Prep leads the rivalry 3-2.
Worthington Christian (25-1) will face Wheelersburg (22-1) in a regional semifinal at Ohio University at 6:15 p.m. Tuesday. The Warriors are shooting for a fifth state tournament appearance, the last coming in 2008.