Tippecanoe celebrated its first district title since 2007, but it didn't come easy. Tipp survived a shaky fourth quarter to hold off Cincinnati Indian Hill in a tense Division II district championship game.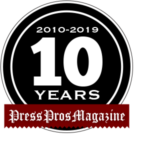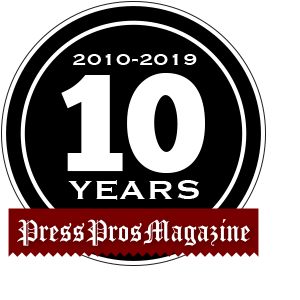 Trotwood, OH – Sometimes in big games it's the little things that make the difference.
Gabe Dean tipping the ball to a teammate for a defensive rebound. Zach Frederick looking past the double team to find Dean under the basket for a score. Ben Knostman providing defensive pressure at the rim to help cause a miss and teammate Nick Roberts storming in for the rebound.
And, with 1:04 remaining in Tippecanoe's Division II district championship victory on Saturday, Griffin Caldwell saving a potential turnover with a heads-up play along the sideline at Trotwood-Madison High School.
Indian Hill's Mateo Lopez drilled a 3-pointer with 1:11 left to cut Tipp's lead to five points. Tipp, which turned the ball over on Indian Hill's full-court press just thirty seconds earlier, nearly did it again. A pass to Knostman went behind him as he started up court. Another turnover seemed imminent.
"I thought, 'Uh oh I gotta go save this,'" said Caldwell, who was heading up court, too, but stopped and raced back for the ball. "I was able to save it and get it Zach."
And help save Tipp's season.
A minute later, and with a few more faint-of-heart situations survived, the Red Devils celebrated their first district championship since 2007. Tipp won 50-47 … despite going 4-of-14 from the free-throw line in the fourth quarter. The Red Devils were 8-of-20 overall.
The Red Devils have time to work on that before their regional semifinal 8 p.m. Thursday at Vandalia-Butler's Student Activity Center. Tipp (21-1) plays Chaminade Julienne (13-5), a 56-51 winner against Cincinnati Wyoming.
But for now, the Red Devils are going to enjoy this one. They barely had time to savor the moment during the game.
"It's one team, one goal and one vision," Tipp coach Adam Toohey said. "The goal and purpose is to have more points than them when the clock goes off. Luckily that's what happened."
Indian Hill (14-3 and winners of the Cincinnati Hills League) led 11-10 with 7:07 left in the first half. That's the last time the Braves were in front. And despite trailing by double digits most of the second quarter and by 47-37 with 2:39 remaining in the game – the last time Tipp led by that margin – the lead never felt safe.
Especially when the Red Devils missed six straight free throws starting with 2:21 remaining and ending with a pair of successful tosses by Knostman with 45 seconds to go. Tipp missed the front end of four straight bonus free throws during one stretch, missing out on eight potential points.
Still, the Red Devils persevered. Knostman – Tipp's dynamic primary ball handler who was saddled with foul trouble – hit his free throws with 45 seconds left. He then made a defensive play at the rim – and avoided fouling – for Roberts' defensive rebound. Roberts hit a free throw with 27 seconds left for the game's final score.
Indian Hill's final shot was a missed 3-pointer with about five seconds left. Knostman grabbed the rebound and fired an outlet pass before the Braves could foul. Tipp then made a couple quick passes away from any pressure to run out the final seconds.
"I was jumping up and down. I've never felt like this before. It's awesome," said Dean, who finished with four points.
Two of those gave Tipp that 47-37 lead. Frederick was double-teamed near the top of the key and found Dean alone under the basket.
"I really wanted to dunk it but I couldn't risk it. I had to get the two points," Dean said. "I want one. If I would have caught it on the run I would have put it down."
"Man, I thought Gabe Dean played amazing and calmed us down when he was in there," Toohey said. "It takes a whole team to get here and win this one. We needed it. It was a slugfest."
Robbins led Tipp with a season-high 15 points. Robbins, who averages 4.8, hit three straight 3-pointers in the second quarter. He added another moments later after Frederick drilled one, too. Robbins had 13 total 3-pointers coming into the game.
"Coach told me to keep shooting. I just let it fly," Robbins said. "Just a lot of fun out there. When you're playing well it feels great."
"He's such a strong leader," Toohey said of Robbins. "He's not the one that gets all the accolades. … He was just huge. It's just fun to watch him go. I'm so proud and happy."
Frederick scored 13 points, Knostman had 10 and both Caldwell and Gavin Garlitz added four.
"It's our chemistry," Caldwell said of the reason for Tipp's success. "We just bond so well together. We all know our roles and we all do them very well. I think that's what great about our team. We know how to win."