Illinois led both games at one point, but a deep pitching staff, patience,  and poise helped Ohio State get back on its feet for a two-game sweep.
GREENVILLE, S.C. – Ohio State started each game of a double-header against Illinois like a plumber waist deep in water in a basement and his forgotten tools still at the shop on the other side of town.
The first game could have been passed off as something of a baseball hangover in that the first pitch of Game 1 was at 10 a.m. Remember that Friday's game lasted four hours and took 13 innings to finish.
Who plays anything at that time?
Starter Seth Lonsway, who passed up a potential six-figure contract in the 2020 Major League Baseball draft, was handed a three-run lead in the first inning.
In the third, however, he was hit up for five runs on three hits, three walks and a hit batsman.
The Buckeyes hung around long enough for Illinois to beat itself 6-5 in a nine-inning game that was scheduled for seven. Shortstop Branden Cormia had a ground ball go between his legs as the go-ahead run scored.
Game No 2 started worse when 6-foot-8 Texas transfer Jack Neely gave up four runs on five hits.
Second baseman Colton Bauer told Neely that his teammates had his back, and they certainly did in a 12-5 rout Saturday at Fluor Field on a chilly, sunny day.
The team had 15 hits and put things away quickly by scoring eight runs in the second inning. Two scored on a single by shortstop Zach Dezenzo and two on a home run to right by outfielder Mitchell Okuley.
"We are happy to be 3-0,'' coach Greg Beals said of the start to the season. "But we know we can play better.''
Beals said no way would he have thought that his ballclub would sweep with Lonsway and Neely giving up nine runs and pitching seven combined innings.
This team bears down like many of Beals' teams of the past, but the body language with this bunch has been so different thus far.
These guys don't sweat when they take a punch.
"I think a lot of it has to do with the overall maturity of the team itself,'' senior first baseman Conner Pohl said. "There are a lot of the guys who are experienced and a lot of the younger guys are showing maturity, too. They act like they've been there before.''
Pohl is an example of a 2021 Buckeye. The man has dug out at least a half dozen balls out of the dirt to get outs this weekend.
He is not satisfied with his work at the plate, yet he walked and singled in the first game and went 3-for-5 in the second, including a three-run homer to right that put a pretty good dent in a passenger van.
First, what about that mitt?
At least 15 scouts got an eyeful of his picks. They were outrageously good.
"I would just say I take pride in making everyone in the infield feel comfortable throwing to me,'' Pohl said. "I know how that feels throwing across the diamond to first base. I want them to feel confident knowing that if they are throwing a little bit off or a little bit high that I am going to get it. We do that a lot in practice.''
Assistant Matt Angle talked with Pohl about his hitting before the opener on Friday and before yesterday's second game.
Whatever the former pro player said worked.
"I think the first two games aren't as much as I wanted,'' Pohl said. "It was more swing than hit. We kind of knew going in that Illinois likes to hit the outside and kind of go offside and couple that by coming inside a little. They want you to chase and get yourself out.''
Bauer is one of the newest faces in the batting order, but the senior from Grove City really is an old hand.
It took Matt Carpenter to take an assistant's job on the coaching staff to open the second base job, and Bauer is running with it. He was 2-for-5 in the first game and 2-for-4 in the second. He scored a run and drove in a run in each game.
The transfer portal beckoned, but he stayed put.
"I just worked so hard to get here and finally I have a chance to be playing,'' he said. "It's nice seeing what I've worked for (paying off). Seeing myself in the lineup is fun. I'm just trying to get on base, see pitches and not letting those fastballs get by. I do everything I can do to get on base for the big hitters behind me like (Dezenzo), Pohl, (Brent Todys) and (Kade Kern). Everybody on our team sticks to our game and we have confidence in what we are doing.''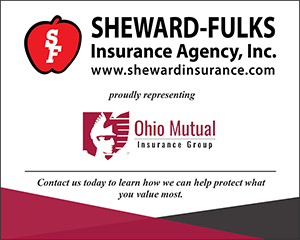 What about this team playing so loose no matter the score?
"We don't really press at all,'' he said. "We don't really put pressure on ourselves if that makes sense. We're all just playing free, which is nice.''
It helps that Ohio State is thriving thanks to what could be a ridiculously deep pitching staff.
The Buckeyes won the opener in 13 innings behind ace Garrett Burhenn and relievers Patrick Murphy, TJ Brock and Bayden Root.
In Game 1, Joe Gahm, Nate Haberthier, Mitch Milheim, Tyler Kean and Root gave up eight hits and zero runs in 6 2/3 innings.
Then Neely found himself and went three strong innings after the bad start and freshman Isaiah Coupet worked the final three innings in allowing four hits and two runs (one earned).
Neely came to Columbus via the University Texas and Iowa Western Community College. He pitched 9 2/3 innings for the Longhorns as a freshman and got three starts for Iowa Western.
There was a lot of cobwebs to shake. The only base runners the next three innings were a walk and two hit batsman.
"That first inning was rough,'' Neely said. "It turns out I was tipping some pitches. We caught that early and were able to shut that down. I was able to turn it around. I felt very confident in my pitches – even in the first inning. They were hitting good pitches. Bauer said they had my back and they definitely did.''
Texas wasn't a good fit, and he was honest saying he didn't pitch well. He throws a slider and curve.
"These coaches are just what I was looking for,'' Neely said. "They want the best for their players. I could see myself fitting in and helping them win.''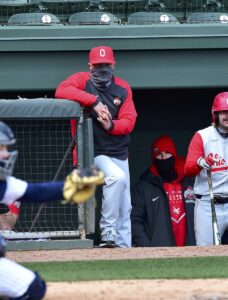 Is Ohio State becoming a pitching destination with all these live arms?
"I tell you what, I know that (pitching) coach (Dan) DeLucia and (assistant pitching) coach (Brad) Goldberg are doing a fabulous job of putting plans together for our guys in their development,'' Beals said. "We're using technology. We're very innovative in the training that we're doing. We have a philosophy of train it and trust it.''
It also helps that Neely & Co. throw hard and with great life on the ball.
"We have a talented group of guys and that's a big part of the equation to be successful,'' Beals said. "Now, we're trying to maximize that (talent) and add to that. One thing we believe in is our players taking ownership and competing. In order to take ownership you have to know who you are, and I think these guys understand who they are. We have a lot of communication, so they understand what they are doing, why they are doing it and what works for them. It's a very individualized coaching staff that I believe in.''