The quality required for Botkins used to survive the rough-and-tumble wars of its home conference has provided the foundation for a district championship and high hopes for the tournament road ahead.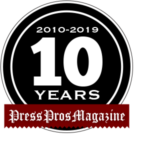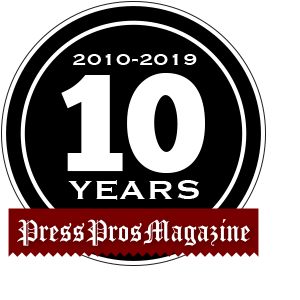 There are places in this world that have earned a reputation for unapproached excellence in certain specialties because time has proven their brand superior to all others of similar variety.
Bavarian chocolate, Swiss watches and French cuisine come to mind.
Oh, and Shelby County League defense, too.
Top-seeded Botkins unleashed its unique brand of SCL suffocation on Fayetteville Perry in the Southwest District championship game on Saturday, and it's safe to say the Rockets would have rather sampled Bavarian chocolate or French cuisine.
Or simply swallowed a Swiss watch.
With 6-6 senior Jacob Pleiman blocking Perry's first two shot attempts, and with Botkins' guards Zane Paul and Jayden Priddy-Powell applying vice-like pressure out front, Perry shot 1-of-17 in the first half and never had a chance in a 50-33 Botkins victory at the Butler Student Events Center.
The win moves the Trojans (23-4) into a Tuesday regional semifinal against Newark Catholic and continues to build on a historic season that includes Botkins' first SCL title since 1993.
"Defense is something we're so proud of," said Pleiman, who led his team with 20 points. "We work on that every single day. We really go hard."
There's no other choice if you want to be elite in the SCL, where Botkins has toughed out victories with point totals other teams in other leagues sometimes accumulate by halftime.
"They're very disciplined and just made it tough for us all night," Perry coach D.J. McCommons said. "We wanted to get it inside, but when we couldn't score on their big kid, it kind of killed our team's confidence early."
Perry scored its only field goal of the first half 2:40 after tip to get within 4-2, but it would trail by 18 the next time a field goal found the bottom of the net early in the third quarter.
"Thats a little bit of us and a little bit of Shelby County," Botkins coach Sean Powell said. "Our conference is a tough defensive conference. If you can't sit down and defend in the half court, you don't have a chance. We want to take that DNA and bring it to the tournament."
Selling that brand of basketball isn't easy with a generation weened on ESPN Top Plays that feature dunks and slams and nary a lockdown defensive maneuver.
Powell, though, has sold his Trojans on the merits as evidenced by wins this season when his team has scored as few as 29, 37 and 42 points.
"We definitely gave them problems getting into their offense in the first half," said Paul, who scored nine for the Trojans "We know our defense will lead to our offense."
Never was that more apparent than when Paul read a midcourt pass from Perry in transition late in the third quarter and took off toward Botkins' basket.
An easy layup beckoned, but Pleiman was also alone at that end and so Paul flipped it to the big man for a rim-rattler that punctuated the Trojans' advance.
"That one felt good," Pleiman said. "That's when it finally felt like we had blown it open for good."
Perry's zone gave Botkins a bit of difficulty early, but Jameson Meyer and Paul hit triples in the first quarter's final 2:08 to hand the Trojans a 10-4 edge after one period.
The Pleiman brothers went to work after that, with sophomore Carter scoring inside and Jacob hitting a right-corner three, a nifty baseline spin move and two free throws that provided a 19-4 halftime edge.
"Once we took that lid off, we blew it open," Jacob Pleiman said. "That's how it is in the tournament. You might struggle early, but you have to settle in quickly and we did."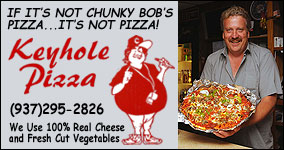 Perry (10-14) warmed up from three-point range after Botkins ran its lead to a high of 41-17 late in the third quarter.
A 13-0 spurt cut the Trojans' lead to 41-30 before Priddy-Powell put the advance on ice at the free throw line.
"When we face a team that's not from our conference, they might not have seen the type of physicality we bring," Powell said. "We try to bring that to the tournament and use it to our advantage."
Now Botkins gets another opponent on a tournament run that's brightened a subpar season in Newark Catholic (8-10).
"We think the sky is the limit," Pleiman said. "We're working hard every day. We know any team can beat anyone on any given night as long as you come to play. We're preparing every day as hard as we can."
Bruce Hooley is a former sports editor of the Troy Daily News and the host of the We Tackle Life podcast on GooglePlay and iTunes.