It took a 'dream' shot to do it, but a three-pointer by Landon Tillman handed Westerville Central the Division I district title over Pickerington North, at the buzzer.
By Steve Blackledge for Press Pros Magazine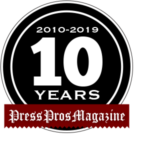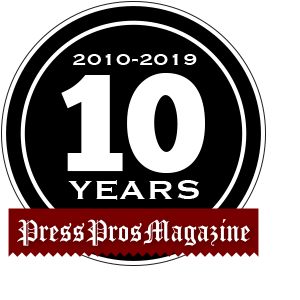 WESTERVILLE, OH – During those lonely days practicing in an empty gym or in the back yard, every player has fantasized about making a last-second shot to win a game.
Landon Tillman lived that dream Saturday, knocking down a three-point shot from the deep corner with 1.8 seconds left in a Division I district championship game, giving host Westerville Central a thrilling, come-from-behind 41-39 win over Pickerington North.
"Honestly, I thought it was short when it left my hand, but I guess it was perfect after all," the 5-foot-10 senior guard said. "The inbounds play was kind of set up for me. I was one of two options. I couldn't shake my defender but when I caught the ball, all I was thinking about was getting the shot off clean. It really is like a dream. I've never made a game-winner before and it couldn't have come at a better time."
After Quincy Clark had missed a runner and teammate Brad Leonard grabbed the offensive rebound, Warhawks coach Kevin Martin called time with 7.7 seconds left to draw up a final play under the basket. Clark was the trigger man. All-Ohio guard Tasos Cook figured to have a role.
"I thought maybe we could get Tasos the ball in a position to attack the rim," Martin said.  "Quincy inbounded to MJ (Davis), and he recognized Tasos wasn't open. Landon lost his guy maybe for a split second, and that's all the time he needs. He has a reputation as a big-shot guy. I knew when it left his hand it was in."
So did Davis and Cook.
"We looked at each other in the huddle before that last play, and Landon said, 'We aren't going to lose this game,' and coach drew up the play for him," Davis said. "Everybody did exactly what they're supposed to do. That was Landon in a nutshell. He always makes the big shot when we need one."
Added Cook, "With defenses usually focusing on me, Landon's our go-to guy in those situations. Man, what a clutch shot. I've never been so excited in my life."
When Jerry Saunders hit a floater with 3:20 remaining to give Pickerington North its biggest lead of the day at 37-28, second-seeded Central's chances appeared to be dead in the water.
Clark, however, converted a three-point play at the 3:10 to cut the deficit to six.
With North in delay mode patiently milking the clock and Central trapping frantically out of a 1-3-1 defense, the Panthers found Casey George wide open under the basket. He missed the bunny, and also couldn't convert the follow.
Central raced downcourt and (who else?) Tillman nailed a three from the top of the key with 2:19 remaining, chopping a potential eight-point deficit to three in one fell swoop. The sequence seemed to re-energize the Warhawks and put the Panthers on their heels.
Moments later, Clark stole the ball near midcourt and turned it into an easy layup.
After Central forced a five-second inbounds violation, Cook hit a scoop shot with 1:10 left to give Central its first lead, 38-37, since early in the third quarter.
George answered with a strong drive, putting North back ahead with 36 seconds remaining, setting up the dramatic finish.
"I've been in bunch of these games in the last seven years, and a lot of them have been in district semis and championship games," said Martin, who coached Johnstown before taking over at Central in 2018-19. "Nothing ever goes as planned in these games. They're always a grind. My philosophy is you just have to stay in games and fight through adversity to give yourself a chance to win. That's what happened tonight. Our kids showed unbelievable fight, heart and belief to pull that one out."
Cook scored 12 points (eight below his average) to lead Central (20-2) while Tillman and Clark contributed 11 each.
George had a game-high 15 points to pace seventh-seeded North (13-6), which seized control with a scintillating 17-2 run in the third quarter. A 15-foot jumper by Cook at the buzzer snapped a scoring drought of 7:30. Central had led 21-14 at halftime.
"We came out after halftime and got on a run that was mostly predicated on our defense," Panthers coach Jason Bates said. "We guarded them well, we got into more of an up-tempo pace on offense and we executed really well. That was a great quarter of basketball for us, but this was the third time we'd played these guys and we knew it would come down to the wire."
Central beat North 45-41 in Ohio Capital Conference Ohio Division play on Jan. 5, but the Panthers came back 17 days later and handed the Warhawks their first defeat 51-50. Five of the Panthers' defeats this season came by a total of 11 points.
"That's the way basketball is," Bates said. "I've been on the good end and the bad end of games this this. They made one more play than we did. That Tillman kid made a huge shot, actually two, and I give him a shout out."
Westerville Central will face third-seeded Hilliard Bradley (18-4) in a regional semifinal at 8:30 p.m. Thursday at Ohio Dominican University. Top-seeded Gahanna (21-2) will face No. 5 Olentangy Liberty (20-5) in the 6 p.m. matchup.
The Warhawks reached this point last March, but the impending COVID-19 pandemic resulted in a shutdown of all winter sports.
"After we had this opportunity taken away from us last year, I'm just so happy for the kids to get back to this point again," Martin said. "It's not easy winning district titles in Division I, and to do it back-to-back is a testament to the makeup of these kids."