Down 10 early and struggling to find offense, Fort Loramie rode the unexpected contributions of Jadyn Putoff and Ava Sholtis to overcome Ivy Wolf and the Minster Wildcats in the Division IV regional semifinals.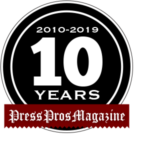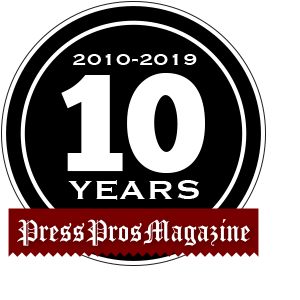 You can measure respect many ways…with kind words, of course, or maybe a handshake. Sometimes, a wink or nod in acknowledgement of outstanding effort or ability does the trick.
There are rare occasions, though, that you're overcome with such admiration that it feels OK to embrace an opponent even after what they cost your team.
That's how Minster coach Mike Wiss greeted Fort Loramie's Jadyn Puthoff in the aftermath of a pulsating Division IV girls regional semifinal Thursday night at the Vandalia Butler Student Events Center.
Puthoff's career-high 21 points, including game-changing three-pointers on consecutive possessions early in the fourth quarter, sent No. 1 Fort Loramie past the two-time defending state champion Wildcats in a much-closer-than-it-looked 47-36 final.
"Good teams have somebody that steps up," Wiss said. "I gave her a pretty good hug afterward. That's a hell of an effort."
Putoff, who ranks fifth on her team with a 5.8 scoring average, scored 10 points in the third quarter to bring the Redskins back from a deficit that reached 10 points late in the first half and had been rebuilt to 27-20 thanks to the exploits of Minster's Ivy Wolf.
She scored seven more in the fourth to move the Redskins (26-1) within a game of the state semifinals and avenge losses to Minster in the regional finals in both 2018 and 2019.
"Her eyes were different today," Fort Loramie coach Carla Siegel said of Putoff. "I could just see it. She normally comes out of the game first in our rotation. She came out one time, sat there for 20 seconds and said, 'Coach, I'm ready.' I thought, 'Well, you're the only one scoring,' so I put her right back in."
Wolf and the Wildcats forced Siegel to adjust all night.
Held to just six points in the teams' Dec. 12 meeting, a 36-26 Fort Loramie win, Wolf clearly came out on a mission trying to get her team a third straight regional win at the Redskins' expense.

She scored eight of Minster's nine points in the first quarter to pass Lauren Schenk as the school's career scoring leader.
A three-pointer and a pull-up 10-footer off a drive from the key gave Wolf 14 of Minster's first 21 points, with Loramie struggling to get into its offense.
"We didn't run a single play in the first half," Siegel said. "We were throwing the ball away, dribbling off our feet, they had us so far out, away from the basket that we couldn't' get any continuity."
Down 21-11, the Redskins rallied in the first half's final 2:14 to close within 21-18 at the break on Ava Sholtis' buzzer-beating jumper after a Minster three-point miss with 12 seconds left.
Sholtis would prove crucial as the second half unfolded, despite playing her first meaningful minutes of the season on the six-month anniversary of surgery to repair a torn knee ligament.
"My goal was for her to dress for the tournament, just to be a part of it," Siegel said. "For her to play was never on our radar until about two weeks ago."
Puthoff powered inside to bring Loramie within 21-20 early in the third quarter, but Wolf scored twice around an Ava Mescher field goal and the Wildcats had a seemingly-comfortable 27-20 edge.
Puthoff and Sholtis, however, combined for all 12 Loramie points the remainder of the period, with Sholtis shot in close handing the Redskins their first lead of the night, 32-31.
Puthoff's third three-pointer of the game moved the margin to 37-33 with five minutes to play, but Wolf cancelled that with a triple of her own to get Minster back within one.
Undaunted, Puthoff matched it with a transition three 10 seconds later, and this time there would be no Minster answer.
The Wildcats went scoreless over the final 4:45, flustered by Fort Loramie's 3-2 zone that clogged the passing lanes with the long arms of Kenzie Hoelscher, Dana Rose and Scholtis.
That was one of Siegel's adjustments, coming out of the man-to-man defense Wolf exploited early.
Rose also took over point guard duties against the Wildcats' backcourt pressure, giving Fort Loramie a bigger body out front to help facilitate better offensive flow.
"Our first quarter and the third quarter, our shot charts looked like Minster wants the shot charts to look," Wiss said. "The second quarter, they pushed us out a little bit and some of that happened in the fourth quarter as well."
The Wildcats finish 24-2, with both losses coming to Fort Loramie, which moves on to face Tri Village in the regional final at 7 p.m. Saturday.
"I'm happy as hell," Wiss said, noting the more than 100 wins and two state titles of Wolf and her senior teammates. "Disappointment, yes, but for all those kids in there, but I think our staff, our kids, those fans that showed up tonight, Minster was engaged and we gave Loramie everything it wanted."
With the Minster dragon slayed, Siegel now turns her attention to another nemesis from the past.
Rylee Sagester scored 19 points, Torie Richards had 13 and Morgan Hunt 11 to help Tri-Village overcome a 35-34 deficit after three quarters to defeat Legacy Christian, 53-42.
Tri-Village and Fort Loramie met in the regional finals each year from 2010-2013, with the Redskins taking three of those four.
"That's a good rivalry, too," Siegel said of the Patriots. "I haven't seen them since 2013. It's just great basketball in this area at this time of year. Nothing comes easy. You have to battle all 32 minutes. I'm so glad my girls battled those last eight minutes really well."
Bruce Hooley is a former sports editor of the Troy Daily News. He hosts the We Tackle Life podcast on GooglePlay and iTunes.