Senior catcher Brent Todys was 0-for-5 when he stepped to the plate and drove in the go-ahead run with a double down the left field line; Bullpen is nails in giving up one run in seven innings.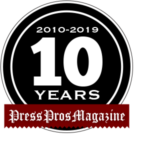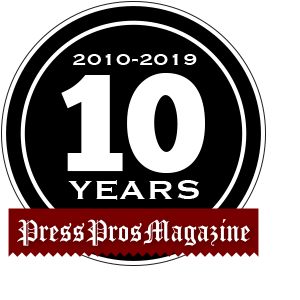 GREENVILLE, S.C. – Ohio State waited almost 365 days to play baseball after the Big Ten and just about every other athletic program in creation shut down athletics after a game on March 11, 2020 in DeLand, Florida.
So, after all that waiting, wondering and gnashing of the teeth in frustration, why not keep playing and playing on opening day 2021?
The Buckeyes did just that in a remarkable show of fortitude and calm in defeating Illinois 6-3 in 13 innings in 4 hours, 9 minutes Friday afternoon at Fluor Field before only parents, family and a bevy of Major League Baseball scouts.
True freshman Kade Kern of Archbold, Ohio, made his first collegiate start a smash by going 5-for-6.
The 5,900-seat stadium is home of the Drive, the Boston Red Sox Class A minor league team. Maryland and Michigan State also are playing four-game series here.
For Ohio State, ending the layoff could have been similar to letting a charged-up pack of antsy Jack Russell terriers out of their kennels. Instead, they played as if it was May.
"To be honest, it has been really tough,'' coach Greg Beals said. "I hadn't won a game in a long time, and that's really hard. It was a blast – it was a blast. Our coaching staff was nails (throughout the pause) and we were good tonight. I thought we managed the game well.''
The message: Trust your training.
It didn't matter to senior catcher Brent Todys that a Saturday double-header against the Illini will begin at 10 a.m. Breakfast was scheduled for 7 a.m. and the bus ride to the stadium an hour later.
"That's why they invented coffee,'' senior catcher Brent Todys said. "It won't be hard to get up. We play to win. Today's game showed our team's makeup. What better way to start the year with a 13-inning marathon win? I just wanted to get a win.''
The fortitude part for Ohio State came into play when the Illini had the go-ahead run on second base in the eighth inning, the winning run on second in the ninth, the winning run on third in the 11th and the bases loaded in the 12th.
The happy ending started when shortstop Zach Dezenzo led off the 13th with a five-pitch walk.
One out later, Illinois had to be fretting about the odds evening out when Todys, a senior, came to the plate. It had been a miserable game for him. He was 0-for-5 with two strikeouts and one man left on base.
Plus, he was charged with two passed balls on calls by the official scorer that easily could have been wild pitches.
Todys smacked a 2-and-2 changeup just out of the reach of diving third baseman Jackson Raper. The ball went into the corner and scored Dezenzo standing.
"Up to that point, I think I swung at fastballs that were out of the zone just a little bit. I got myself out,'' Todys said. "During that last at bat, I tried to stay to true to my approach and was looking to get something to drive into the air. He had thrown me a couple of changeups that were bait. Once I got to 2-and-2 he threw me a third changeup. I was seeing it well and I went after it. Until then, it was just the first game jitters. We hadn't played in a year.''
Before the 2019 season, Todys gambled on himself by transferring from tiny Andrew College to Ohio State. He's from the north Columbus suburb of Westerville and always wanted to wear scarlet and gray.
Beals took a chance on him, and Todys responded by becoming a driving force in the team winning the Big Ten tournament as a seventh seed.
"Tody will compete,'' Beals said. "This is Ohio State baseball and what we believe in, that a guy can have an 0-for-5 and not look good in doing so, but he keeps competing, he keeps playing and gets the big hit in the 13th inning. That talks to me about a guy's ability to stay in the moment. It's critical to be a great competitor and be able to put (the past) away.''
The Buckeyes were just getting started in the 13th against true freshman Joseph Glassey after Todys' hit.
Next, outfielder Mitchell Okuley reached on a single on a 2-and-2 count that second baseman Brody Harding couldn't make a play on.
Outfielder Nolan Clegg brought in Todys with a single to deep shortstop and freshman right fielder Kade Kern the sixth run with a double down the left field line.
None of the heroics could have been possible without a bullpen that buckled down and made difficult pitches. All told, three relievers combined to pitch seven innings of five-hit, one-run baseball.
Starter Garrett Burhenn went six strong innings in giving up four hits, two runs and three walks. He struck out three.
Here's what the bullpen accomplished:
Graduate student Patrick Murphy threw 2 2/3 innings of three-hit ball. He walked one and struck out two in giving up an unearned run in the eighth.
TJ Brock gave up one hit and struck out three in 2 1/3 innings. He came on with a runner on second and two out in the ninth and struck out Taylor Jackson. In the 11th, he stranded a runner on second.
Root gave up one hit and two walks and struck out four in two innings. He walked the lead-off man in the 12th, intentionally walked a man with one out and the runner now on third via a passed ball and hit a batter with two out. He coaxed a lazy fly ball for the final out.
"They nutted up,'' Todys said. "Those guys just slowed the game down. So many guys stayed calm in the moment.''
Ohio State left 10 men on base, but didn't commit an error. The only scary moment came when Kern in right and Nate Karaffa in center bumped collided on a fly ball that Kern caught.
"What I'm most proud of is that we stayed in the moment in those (tight) situations,'' Beals said of the team. "We stayed calm and we executed. This team is very talented and we've been pressing on execution and staying in the moment.''
If there hadn't been so much drama at the tail end, Kern would have been the first name on the marquee.
"We hadn't seen the lineup and I wasn't even sure I was going to play or not,'' Kern said. "I thank (the coaches) for putting me out there and believing in me. My teammates put just put me in the best position to succeed today, and sometimes you get lucky. That's just how it went. I was ecstatic (seeing my name on the lineup car). I had been working my hardest.''
The older players in particular came up to the kid before the first pitch to settle him down.
"All the veterans – all my teammates – are a great group of guys,'' he said. "All of them came up to me separately and encouraged me to be myself and to just have fun. That helped my nerves a lot. They all went through this.''
Kern singled off the wall in left in the fifth, tripled off the center field wall in the seventh, singled down the left field line in the ninth, singled to right in the 12th and drove in a run with the double in the 13th.