Even if they'd lost on Friday Greg Beals, his coaches, and 'the boys' would have gone back to their hotel Friday night liking what they saw.  But they won, and the way they won bodes well for the weekend and beyond.
Greenville, SC – Of course, they liked it a lot more because they won their season opener Friday, over Illinois, 6-3, in 13 innings – a game that featured everything you want to see if you're Ohio State head coach Greg Beals.
But even had they lost…the effort, the tell-tale signs of talent and trusting the contributions of each other was evident for three hours and forty minutes of nail-biting baseball.
The Buckeyes pitched well, they executed well, they caught the ball and threw it accurately, the bullpen was 'nails';  and yeah, it was just one game…but it looked good!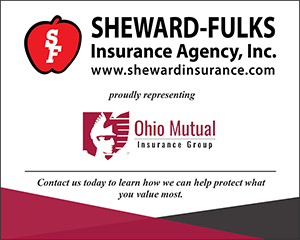 You have to have good starting pitching to be successful in baseball and junior right-hander Garrett Burhenn gave them that, 6 innings of 4-hit baseball, giving up 2 runs while striking out three. He wasn't as smooth as Garrett Burhenn can be, but forced to 'pitch' on a couple of occasions he looked vintage, while changing his jersey number this year from #30 to #7.
You need to catch it and throw it, and the Buckeyes made plays defensively, throughout 13 innings of up-and-down baseball. Beals didn't mention it specifically, but this was a far cry from seasons past when catching and throwing it was a challenge. NO ERRORS in Friday's 'titantic struggle' (where have you heard that before?), which took the pressure off pitchers and kept additional Illini runners off base.  In short, it helped make 13 innings doable.
You want some timely hitting, and they got that, too. Understand, the final line is deceiving – 6 runs on 13 hits. Four of those hits came in the 13th inning, when the Buckeyes broke the game open off Illinois freshman Joe Glassey. But before Glassey Illini pitching was tough all day.
"Yeah, it was like a heavyweight fight between Burhenn and their guy (Illinois starter Andrew Hoffmann),"  said Beals.  "And it was important for Garrett to go out there and do what he did because he gave us a chance to win."
Again, it's just one of 44, but the confidence and the momentum surely carries forward to Saturday, and to Seth Lonsway and newcomer Jack Neely  (righthanded transfer from the University of Texas).
You've got to have a bullpen in modern Big Ten baseball, and when Burhenn left after the sixth inning Patrick Murphy, TJ Brock, and Bayden Root combined for 7 innings of 1 run, 5-hit baseball.  And Root pitched his way clear of the 12th inning when Illinois had a man on third with no outs, then the bases loaded with two outs.
"Those guys were dealing," said catcher Brent Todys, who caught all 13 innings and drove in the winning run in the 13th after going 0-for-5 – the biggest of the 13 hits.
"When Patrick came out and did what he did in the seventh and the eighth he set the tone for TJ Brock and Bayden. And then he pitches out of the 12th with a man on third and no one out. That's was huge for us, and then win like we did. It makes it easier to come back out tomorrow."
It also reinforces what Beals has preached all winter. They have quality, and they have depth in that bullpen. Friday it was Murphy, Brock, and Root. Still to come…names like Mitch Milheim, Joe Gahm, Will Pfennig, and a couple you've yet to see, or hear about.
And then, of course, you always like something old, something borrowed, and something new.
The something new turned out to be freshman Kade Kern, who played right field and hit eighth in the order. What kind of day did he have in his Buckeye debut? 5 hits in six official at bats, a double and a triple, an RBI and a run scored, and a dazzling defensive play in right center in the third inning. All in all, a pretty big day for a kid from Archbold, Ohio – the first to have five hits in a game since Dom Canzone did it in 2018.
"I really didn't know I was going to start," he said afterwards. "And my teammates all separately came to me and told me to just go out there and be myself, and have fun."
Really, it's a simple game…baseball. If you pitch, if you can catch it and throw, hit a little and have the modern model of a bullpen, you're going to have a lot of good days. And that's what a tired-sounding Greg Beals kept re-inforcing in the post-game zoom press conference.
"I'm proud of how our guys stayed in the moment tonight," said Beals. "Our guys made some big pitches. We executed in key situations and no one panicked today. This was a good one and we got contributions from all over the place tonight."
Which makes it that much easier to come back at the ungodly hour of 10 am tomorrow and rev it up again for a Saturday double-header. But what the Buckeyes showed Friday it makes it that much tougher for Illinois to do the same.
Again, we can't emphasize it enough…with just 44 games and all against conference opposition, we're dealing with Donato's here. Every piece counts.
It's just one game, for sure. But what they showed Friday takes some of the worry out of the next 43.