A close encounter throughout, Hilliard Bradley uses 10-0 run to gain advantage, win over Westerville South for a Division I district semi-final win.
By Steve Blackledge for Press Pros Magazine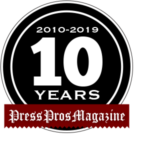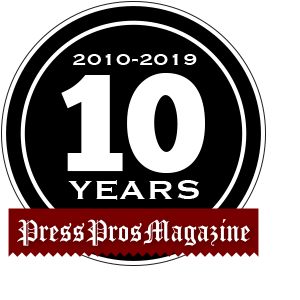 HILLIARD, OH – It was apparent from the outset of an intriguing Division I district semifinal Wednesday pitting defensive-oriented teams that one or two possessions likely would determine the outcome.
Indeed, one sequence during a trance-like 10-0 run spanning seven minutes in the third and fourth quarters jump-started Hilliard Bradley's 41-37 win over visiting Westerville South.
On the opening possession of the fourth quarter, Bradley standout Keaton Norris stripped the ball from 6-foot-7 Drey Carter under the basket on a layup attempt. The Wright State-bound senior then dribbled the length of the court through a maze of defenders and hit a difficult left-handed driving layup and was fouled. The three-point play gave the Jaguars a 31-27 lead.
"That sequence definitely gave us some momentum and put is in a position where we knew what we had to do," said Norris, who not only served as a one-man wrecking ball with 24 points, but was the primary ball-handler in the final quarter when Bradley extended the floor, shortened the game and milked away the hard-earned win.
It's no secret that third-seeded Bradley (17-4), known for its patience and discipline, rarely loses with a fourth-quarter lead but seizing that lead was the real challenge. A tip-in by Unisa Kamara had given 12th-seeded South (10-3) a 27-23 lead midway through the third quarter and the Wildcats seemed to have control of the contest before Bradley turned the tables with a renewed effort on defense.
"This was one of those nights where we never really found any rhythm on offense, but fortunately our defense was good enough to get the job done," Jaguars coach Brett Norris said. "It was not a thing of beauty, but in tournament basketball often you've just got to be able to find a way to survive games like that. This one took some grit, and I'm glad the kids were able to reach down and make some stops at key times. That's a pretty potent offensive team on the other side, but baskets were hard to come by on both sides night."
The father of Keaton and freshman Cade Norris, who contributed 10 points, Brett Norris ran his career record to 397-144 at three schools. He has 151 wins in just seven seasons at Bradley. His counterpart, Ed Calo, capped his 34th season at Westerville South at 504-267. It's not often that two coaches with 900 combined wins lock horns.
Both coaches were coming off conference championships. Bradley, ranked as highly as No. 2 in the state at one point, won a fifth straight Ohio Capital Conference Central title (the first four were in the Cardinal). Despite missing nine games and 61 practices due to three separate COVID-19 quarantines, South was declared co-champions of the OCC Capital.
"I'm really disappointed in the outcome, but not in the boys' effort," Calo said. "I thought we played hard the whole game and our defense was excellent most of the night. We kept them out of rhythm, for the most part.
"Ultimately, a game like this comes down to a possession here and a possession there. We made some mistakes down the stretch we shouldn't have. I'm referring to a couple travel calls and instances where we didn't handle the ball well. We rushed things. But you have to credit Hilliard Bradley a lot of credit for playing a hand in that. When they get the lead, they know what to do with it. We're the same way, but we couldn't keep the lead."
The game unfolded in a strange manner. Both teams came out firing from three-point range but cooled off significantly as the defenses took over.
Jaiden Guice, South's top threat averaging 18.3 points per game, had 11 in the first half but was limited to two free throws the rest of the way. Carter, his sidekick, managed just four points (all on free throws) – some 12 under his average. Outside shooting threat Peter Pedrozo, averaging 10 points, was held to just four.
Meanwhile, Bradley was literally a two-man gang with the Norris brothers. Secondary option AJ Mirgon scored on the opening possession of the game, eventually got into foul trouble and was shut out the rest of the way.
"Games rarely go the way you think they will, but this was a strange one," Brett Norris said.
Keaton Norris said Bradley never lost focus, even when it seemed as if their season might be on the brink.
"Outside of getting stops, we focus primarily on three others things: Get back in transition, don't allow uncontested three-pointers and get on the boards," he said. "Even if we're not hitting, we can set the rhythm and tempo of the game on defense."
Even after Bradley's decisive surge, South managed to stay within two possessions the rest of the way. Two free throws by Carter at the 2:33 and 55-second mark twice cut the deficit to three. But the Jaguars went into a clock-milking delay, forcing the Wildcats to foul and Keaton Norris sank 5 of 6 foul shots to seal the deal.
It marked the third time in four years that Bradley has eliminated South in postseason play.
Bradley will return home to face sixth-seeded Pickerington Central (15-4) at 11 a.m. Saturday in one of four big-school district finals.
The other matchups will feature Reynoldsburg (13-7) at top-seeded Gahanna (20-2) at 1:30, Pickerington North (13-5) at second-seeded Westerville Central (19-2) at 4 and Newark (16-8) at Olentangy Liberty (19-5) at 6:30. Three of the district finalists hail from the OCC Ohio and three others from the OCC Buckeye.
The Jaguars will be shooting for their third district title in four years. Last season ended unceremoniously as Bradley already had solidified a berth in the regional final when the impending threat of the coronavirus pandemic shut down sports at all levels.
"Getting to another district final game is just another step for us," Cade Norris said. "We always have high expectations here, but even so it's exciting to get to play in big games like this."