They simply dug themselves too big a hole at the start, and a furious fourth comeback bid by the Anna girls came up a bit short as the Rockets bow out of the tourney and their season, to Purcell Marian.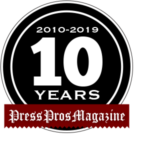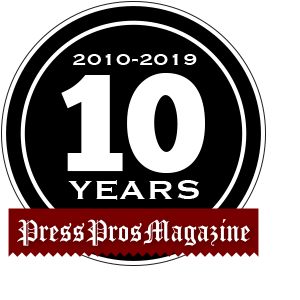 Springfield, OH – After it was over Anna girls coach Jeff Maurer did his best to manage a painful smile and try to put a good face on what's always a disappointing loss – the last game of the season.
"We just got too far behind at the start,"  he opened.  "But hey, I'm sure proud of my girls and the way they fought to come back in the second half.  No one can say they didn't."
Exactly, Jeff, on both counts.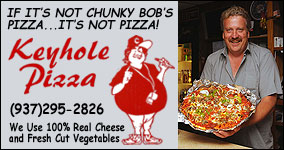 Anna did come out slowly against an athletic, and bigger Purcell Marian team Wednesday with that deer-in-the-headlights look in the first quarter.  They fell behind 18-10 at the end of the first,  and saw that deficit grow to 27-16 at halftime.  And it doesn't take Einstein to figure out that double-digit deficits can get you beat in a regional semi-final game.
Marian, 21-4, had lost in the regional round a year ago to Anna, and without question came to the gym with a bit of added purpose, essentially the same team that played last year, against an Anna team that had a few graduation vacancies.
But the one holdover that Marian did not look forward to, Ella Doseck, stepped forward to have one of the best tournament performances in the recent history of Anna women's basketball.  She would finish the game with 21 points, lead a spirited charge in the second half, and do all this while playing with four fouls.  And dogged if she didn't almost generate the upset!
Anna had issues with Purcell Marian's size, as 6'2″ center Janay Rose blocked 8 shots outright during the contest, and altered that many more.  To make her impact more poignant, nearly all of those shots were at the rim, good looks, and high percentage opportunities to score.  Rose swatted them away like a bad memory, and drew just one foul while playing 32 minutes.
The other issue was Purcell Marian's three-point shooting.  They finished having hit 8 of 14 from behind the arc (57%), well over their season's average of 4 per game.
"That's a good basketball team, and an athletic team,"  said Maurer.  "And they hit shots.  Kudos to them.  We kinda' lost some of those shooters in the first half, and we didn't want to leave them open, for sure.  But we got caught in a couple of slip screens where we had two go with one and left a girl open…and she hit the shot.  Or we helped down on their big player in the post and they kicked it out to a girl in the corner and she hit the shot.  Again, kudos to them.  They didn't miss many of them."
But trailing in the second half by 11, Anna started back by attacking the rim, while Doseck picked up her fourth foul midway through the third quarter…and just after she collected her 1,000th career point as an Anna Rocket.  But Marian kept making some shots, principally by a wing player named Kara King, who hit three long bombs in the game, and was simply 'money'.
Still down by ten to start the fourth, 36-26, Doseck charged through the center of the lane and hit a layup while drawing a foul.  She cashed in on the three-point opportunity to cut the lead to 7.
Marian responded, but Doseck answered again…and again.
And somewhere at around this point the officiating got a little messy.  On a dead ball call the clock didn't stop and no one caught it, while 14 seconds ran off and none of the three took it upon themselves to huddle, check it out, or add those 14 seconds back to the time.
Marian was suddenly turnover-prone, as Anna turned up their pressure against the backcourt, and London Reiss slipped out with a loose ball and scored to cut the score to 41-35 with 3:28 remaining.
One possession later Doseck again scored on a three-point play to cut it to 42-37, and post her 21st point of the game.
Marian began to go to the line as Anna fouled to stop the clock, but McKenna Haugabook missed a pair of shots and this time Mary Landis scored on the other end to  cut the lead to three…42-39, with 2:08 left.
Purcell would come back to hit their final three of the game, by King, but on the answering possession Kayli Brewer threw a bomb from the right wing…and it went in, to hold the deficit at three points, 47-44.
But Haugabook would go back to the line, hit three of four in succession as time simply ran out on the Rockets' comeback bid and their season.  Purcel Marian moved on to Saturday's championship round with a 49-44 final.
"I think we came out with some nerves and a little too keyed up,"  Maurer said.  "We hurt ourselves at the beginning, getting down that far.
"But I can't say enough about my seniors, Ella Doseck and Mary Landis, and the the fight they showed in the second half.  The girls are down a bit in the locker room, but they need to celebrate what they've accomplished this year.  District champs in back-to-back years and the kind of fight they showed here tonight.  I don't know many teams that could have come back against a good team like that they way they did.  I'm so proud of them."
Purcell Marian will play an outstanding Worthington Christian team in Saturday's regional final, who earlier in the evening advanced by beating a determined Waynesville team, 52-40.
In a game highlighted by four ties and six lead changes, Worthington Christian was led by an impressive effort by senior Katherine Weakly, who showed plenty of perimeter shooting range while scoring 18 points, and she was complemented by a 19-point performance by teammate Blessing King.
But the impressive thing about how Worthington won was not their ability to score, but rather…they're ability to defend.
Worthington, who led 41-40 entering the fourth quarter, finally shook free by holding Waynesville SCORELESS for the final eight minutes of the game – holding three outstanding scorers, Isabella Cassoni, Leah Butterbaugh, and Megan Bailey without points for the entire quarter!
With the win Worthington Christian improved to 18-3 for the year.