Which Flyers do you get?  The ones who turned out miserable last week against St. Joseph…or the ones who rebounded to take A-10 champs St. Bonaventure Monday night?  And they did it on a night when Jalen Crutcher was anything but himself.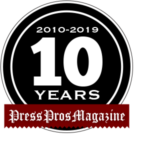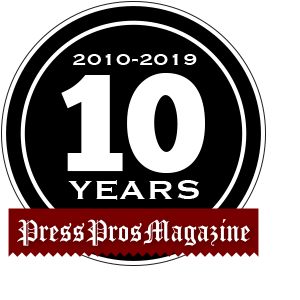 DAYTON — The University of Dayton Schizophrenic Flyers pulled off another scalp-scratcher Monday in Oleans, N.Y.
A team that couldn't beat LaSalle, couldn't beat Fordham and couldn't beat Saint Joseph's — all Atlantic 10 basement-dwellers — did what?
The Flyeres walked into Reilly Gym and beat the best team in the A-10, the league-champion St. Bonaventure Bonnies, 55-52.
And they did it with their star, their heart, their soul, Jalen Crutcher, as a non-entity.
Crutcher was saddled and bridled with foul trouble, played only 22 minutes and scored only six points.
He had three fouls in the first half and sat eight minutes. All three fouls were offensive fouls, charges down the lane.
His fourth foul also was an offensive charge and he sat 10 more minutes. And he fouled out on a phantom call with 3:51 left.
The Flyers had a 12-point lead, 47-35, with 11:42 remaining. The lead shrunk to 52-46 when Crutcher departed.
And the Bonnies drew within two, 54-52 with 2:03 left. Ibi Watson, a 78% free throw shooters, missed the front end of two free throws at 1:05, but he made the second to make it 55-52.
Jason Adaway, a transfer from Miami of Ohio, missed a three with R.J. Blakney in his face. Blakney hit a three, but after the shot clock expired, giving St. Bonaventure one last chance.
Adaway again missed a three at the buzzer. The Bonnies can't fault him, though. He was their only offensive operative with 17 points. All five starters average in double figures, but only Adaway hit doubles.
UD's defense, as weak as it was in a 13-point loss at last place Saint Joseph's, was iron skillet tough against the Bonnies.
The Flyers held the Bonnies to 30% shooting overall (18 for 60) and 29.2 % (7 for 24) from three.
The sum total was that the Flyers applied the first loss of the season at home on the Bonnies' resume, knocking them to 13-4 on the season and 11-4 in the A-10.
Dayton finishes the regular season at 13-8 and 9-7 in league play. And it sends them to the A-10 tournament in Richmond, Va. Wednesday on a high note.
"The defense won the game for us tonight," said Flyer coach Anthony Grant. "Not one of our better shooting nights, we had a lot of turnovers, but the guys were able to persevere and find a way to win."
While Crutcher was on foul crutches all game and scored six, Rodney Chatman only scored four. Ibi Watson led the way with 14 points. And R.J. Blakney, getting his first start, was a spark with nine points on 3 of 4 shooting and five rebounds.
The shooting. Not bad. The Flyers were 20 of 44 (45.5 %) and 6 of 12 from three (50%).
Led by Amzil Mustapha's perfect night of 3 for 3 (one-for-one on treys), two for two from the foul line and nine points, the Flyers received 17 much-needed bench points.
"The guys did a good job of following the scouting reports," said Grant. "St. Bonaventure has been really, really good all year. Their starting five all average in double figures. They have two guys who shoot the three on an elite level and they are one of the top offensive rebounding teams in the country."
The Bonnies, mostly due to 6-foot-10 center Osu Osunniyi, grabbed 13 offensive rebounds. Osunniyi finished with 15 rebounds and seven blocked shots.
"We knew we'd have to do this on a lot of different levels," Grant added. "We had to make sure they had to work for what they got. Our ability to make a play, get a stop and stay the course with what went on (Crutcher's foul trouble) won the game tonight."
Grant, who usually goes only seven or eight deep, was all-hands-on-deck Monday, trying to cover Crutcher's missing time.
"Everybody did a great job and it was definitely a team effort," said Grant. "The big thing was understanding what they needed to do from a scouting report standpoint. And to a man they did what we had to do.
"Like any game, there is going to be good plays and bad plays and there are going to be mistakes. There is no such thing as a perfect game, but their resiliency, their fight was good. And to able to come on the road and do it against the outright A10 champs, give them their first loss at home this year, was something we can build on as we head to Richmond."
Fortunately for the Flyers, LaSalle, Fordham and Saint Joseph's won't stand in their way.