Even when Ohio State was ascending in the polls, a daunting end-of-season challenge loomed ahead. Now that gauntlet has arrived, and the Buckeyes are paddling furiously to stay afloat and preserve their hopes for a prolonged post-season.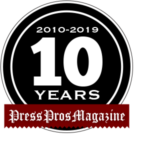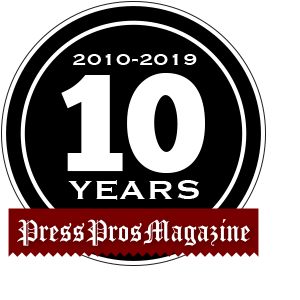 Playing in a league with three other teams in the Top 10 and eight or more projected to make the NCAA Tournament dooms everyone to a stretch of the schedule scarier than an IRS auditor in a sour mood.
Ohio State is trapped in that vice right now, and the prolonged wait for its arrival has seemingly strengthened and sharpened the forces pressing in on the No. 4 Buckeyes.
A 73-57 Sunday loss to Iowa in which OSU led only after an opening basket inflicted a third straight defeat in an eight-day span, which will raise questions about a flawed roster, flagging motivation or an overinflated national ranking.
Elements of all three may be contributing to this swoon, but it could also be the product of a tired team running into No. 3 Michigan and No. 9 Iowa on consecutive Sundays around a Thursday trip to a desperate, proud Michigan State squad sprinting to make the post-season.
Oh, and fifth-ranked Illinois is next on the OSU schedule to close the regular season on Saturday.
"It's hard in the moment," Ohio State coach Chris Holtmann said. "It's hard for all of us. As much as you want to talk about this closing stretch and talk about what it is with three Top 10 teams and then a team that is tough to play at their place, I think what we can own is areas as coaches and players where we just have to get better. That's what we're going to try to do."
The Buckeyes (18-7, 12-7) weren't great defensively, surrendering 92 points to Michigan, but the Wolverines are a load for anyone.
At Michigan State and against Iowa, OSU's normally-efficient offense malfunctioned, but senior Kyle Young missed the MSU loss with a concussion and didn't practice all week before giving it a go against the Hawkeyes.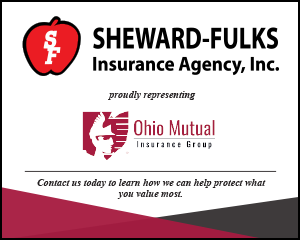 While Young was in the lineup, he wasn't his typical bouncy self, and he wasn't alone on a roster shy on both fresh legs and contagious energy.
"We clearly didn't have the emotional juice that we've typically had," Holtmann said. "I didn't recognize that yesterday. I thought we might, but we clearly didn't. We have to find ways. We have to get there."
Young had just three points and five rebounds in 25 minutes.
Justin Ahrens, who had been routinely producing three three-pointers per-game, made only one of two tries after finding space to launch only once at Michigan State.
Seth Towns, who occasionally provided some punch off the bench, experienced his fifth straight game with three points or less.
"This is unlike any stretch I've ever been a part of," Holtmann said. "What I'm hoping is, it gets us better. It'll certainly be a measure of our ability to handle disappointment and adversity and challenges. This is certainly the first time this season we've had a stretch like this.
"Even though you look at it and you anticipate struggle, it's certainly challenging in the moment. The balance between recognizing that we're playing a ridiculously-hard closing stretch and owning areas where we have to get better as coaches and players is the challenge moving forward."
Iowa had its own moment of truth several weeks ago, when it lost at home to OSU amid a streak of three losses in four games. It has since righted the ship with four straight wins until getting eviscerated at Michigan on Thursday night.
That only seemed to deepen the Hawkeyes' resolve to pay back Ohio State for its 89-85 victory in the teams' earlier meeting, when the Buckeyes came from 11 down in the second half to triumph.
Luke Garza, the reigning Big Ten player-of-the-year and a strong choice to repeat, didn't score in the last 14 minutes of that defeat and finished with 16 points, his second-lowest total of the season.
Sunday, Garza scored nine points before the first stoppage in play four minutes in, and had 15 by halftime to fuel Iowa's advance to a 42-28 lead.
OSU sprinted to within 44-42 in the first three minutes of the second half, but Garza rebuilt the lead with another shot in close and Joe Weiskamp's three-pointer on top of that added additional breathing room.
Ohio State got back within six points, 57-51, on Musa Jallow's driving layup with 10:17 to play, but made only one field goal thereafter.
E.J. Liddell led the Buckeyes with 15 points. Justice Sueing had 12 and C.J. Walker 10, while second-leading scorer Duane Washington Jr. shot 3-for-10 and scored seven points.
Walker and Washington each had four turnovers for OSU, which didn't claim its first offensive rebound until 16 minutes had elapsed and Iowa led by 10.
"The ball has to move more, and we have to take higher-quality shots than we took today," Holtmann said. "We were really, really sloppy with the ball, as sloppy as we've been all year."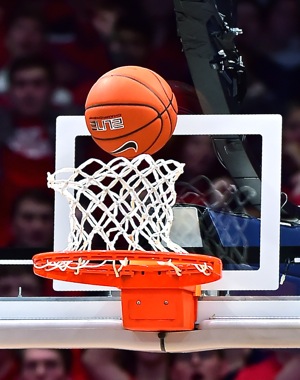 OSU will likely tumble out of the Top 10 when the newest poll comes out Monday, but its deeper concern is getting healthy and rested before the Illini come to town seeking revenge for an earlier loss to the Buckeyes.
Holtmann's task before that tip will be to correct the errors that have contributed to three straight losses and get his team back to the efficiency that fed its rise in the rankings, without crushing its vulnerable self-confidence.
"It's a balance," he said. "You don't want to excuse poor play by just sheer quality of competition, even though we recognize the quality of the competition we're playing. We have to get better in areas and we have to use this to help us get better."
Bruce Hooley is a former sports editor of the Troy Daily News and hosts the We Tackle Life podcast on GooglePlay and iTunes.