With opening day a week away, the Buckeyes look for some areas of quick certainty in a shortened season of uncertainty, and no place more important than the bullpen.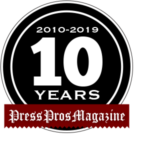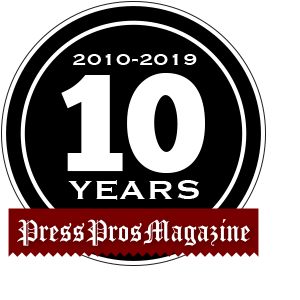 Greg Beals didn't answer my calls earlier this week. I think I know why.
Just seven days out from taking the field against Illinois (March 5th), in Greenville, South Carolina, to begin their shortened 44-game conference-only baseball schedule, the Buckeyes coach probably had a lot on his mind.
And more questions than I had.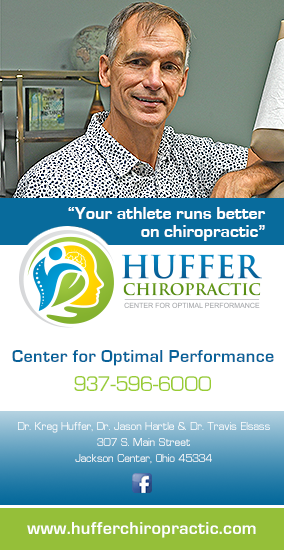 While they appear immensely talented on paper with what amounts to two freshman recruiting classes, a lot of those players have yet to prove themselves against everyday Division I college baseball.
But the holdovers bode well, those that have already seen the elephant in competition.
Senior Conner Pohl is an infield anchor at first base.
There are options at second base, but sophomore Nate Karaffa, who played center field last year,  is a name you hear mentioned.
Junior Zach Dezenzo is ensconced at shortstop.
Junior Nick Erwin is penciled as the everyday third baseman.
Brent Todys will get the lion's share of duty behind home plate.
At last conversation junior Nolan Clegg was the presumed right fielder, but after that the other two spots are part of a rather fluid conversation.  Karaffa played all or parts of 13 games last year in center, and did fine. But this year his experience and athleticism make him a candidate to move. He's a natural infielder.
Lots of names pop up when you consider left – Michell Okuley, Aaron Hughes, and Sam Wilson from the returners, along with the cream that rises to the top from the latest freshman class.
The pitching rotation is the one true given – Seth Lonsway, Garrett Burhenn, and Griffan Smith, in any order you like. All three have three year's experience, they're presumed to be among the Big Ten's top two starting trios, and all three portend to be taken in this summer's MLB draft.
But in the event that one of the three is not available for next weekend's Illinois series, so junior Will Pfennig will move from the bullpen to assume the role of temporary 'fourth' starter.
Behind the weekend starters is where things really get fluid. Because while Beals and staff hope for an average of 5 runs per game over that 44-game schedule, they hope to improve on a bullpen that yielded an average of 6.29 earned runs per game last year between these returning candidates: Bayden Root, TJ Brock, Patrick Murphy, Will Pfennig, Joe Gahm, Wyatt Loncar, and Ethan Hammerburg. Only left-hander Mitch Milheim pitched beneath the 4.50 ERA threshold, the junior throwing at a 1.93 clip in four games and over 9 innings, and he started one game.
Bayden Root, a junior, is a leading candidate for closer because of his experience, and for the fact of one very effective 'out' pitch.
"He has that devastating slider," smiles Beals, an old catcher who appreciates the sinister impact of the pitch. "Plus Bayden throws it 90-plus. It's just a matter of consistency and command."
Which can also be said of another junior, TJ Brock, who came to campus two years ago with potential, but has struggled with that same command. He gave up 6 hits and 4 walks in 8 innings last spring.  While he did strike out 11, Beals and pitching coach Dan Delucia want to see better placement of a fastball that reaches the 'high' 90s.
Patrick Murphy is a second-year transfer from Marshall, a situational-lefthander type that throws the breaking ball for strikes. But he gave up 10 hits and 5 walks last year in the five games in which he worked.
Will Pfennig has always thrown strikes, but health issues (knee) have hampered his development. And like Murphy, he proved hitable in his seven innings of work last spring.
Joe Gahm has had moments of brilliance, a situational right-hander with a slick curveball and the audacity to throw it at any point in the count.
Loncar, a sophomore from Los Angeles, throws murderously hard, but is untested, having just six innings of work in 2020.
Likewise with Ethan Hammerburg, a sophomore out of Upper Arlington, who saw just 3 innings of work in last year's 14-game season.
Those are the ones we know. Yet to be considered are this year's freshmen who may get early auditions if the afore-mentioned falter early.
"Isaiah Coupet (Flossmoor, Illinois) and Nate Haberthier (West Chester, Oh) will get the ball at some point in time," promises Beals.
The issue? With twelve fewer games on this year's schedule, there's less time, and a need for dependables to emerge sooner.
"But, our bullpen situation is such that none of those guys are necessarily left on left and right on right, " says Beals. "If we need more out of them they have the capability to throw extended innings. We're very confident in our pitching and our depth."
The excitement is palpable – to a man they express first an optimism to get back on the field and play.
And beyond that there's little question that this is a talented group, if untested in some vital positions. But the one position that counts most is loaded – pitching that throws hard and competes, and depth to call upon if someone falters.
"I'm excited," said Beals on Thursday. "I'm energized to get out and coach these guys because I know what we can do.
"What we don't know if the great unknown. We want to avoid the uncertainty that comes with the protocols. We don't want any hiccups, and realistically there isn't a sport you can name that hasn't had its hiccups this year – football, basketball, hockey, volleyball – they've all had their down time. We'll do our best to avoid that."
Last year's Buckeyes played 14 games, finished prematurely with a 6-8 record, and as a team hit .242 and pitched to a 4.77 earned run average. Opponents hit .283 against most of the same arms that return in 2021.
Like the Donato's commercial, every piece, and every game is important because there's no Big Ten Tournament this year and it borders on a winner-take-all scenario in regards to whatever lies beyond – the NCAA tournament. Beals and company are taking no chances. There's no harm in winning…as many as they can.
Regardless of what lies beyond!