He was a former baseball player who couldn't hit, but hit it big in country music with one song that the trucking world (and anyone driving late at night) adopted as their motivation to get home.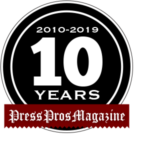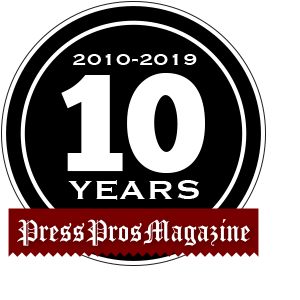 Driving home from Columbus late at night last week, I flipped my Sirius XM radio to channel 59 – Willie's Roadhouse – and there it was. The anthem to everyone driving who's tired of oncoming headlights, mile markers, and just wants to be home.
The late-night DJ spun the old Dave Dudley classic, Six Days On The Road (And I'm Gonna' Make It Home Tonight), as good a country song – and as recognizable – as has ever been written and performed.
I mean, even people who don't like country music tap their foot when they hear Dudley's classic rendition – the driving beat, steel guitar, and that slurred-bass voice style that no one before or since has been able to match.
A Wisconsin by birthright, Dudley grew up in Spencer, Wisconsin and set out to be a professional baseball player. Problem was, his dream was greater than his talent. And when he suffered an arm injury in the late 50s someone suggested that he turn his deep bass voice towards country music.
His personality and that distinguishable sound found a willing audience, and when he stumbled onto a song written by Earl Green and Peanutt Montgomery in 1963 it found instant acclaim, sold a million copies, and earned Dudley (born David Pedruska) a gold record.
It was titled Six Days On The Road and disc jockeys across America made it the national anthem of the over-the-road trucking industry. Everyone liked it for its distinctive sound, and over the next twenty five years nearly everyone took their turn in trying to duplicate Dudley's success with their own recording.
But no one could do it, and it made Dave Dudley a household name in the country recording industry. He would eventually have thirty-three Top 40 country hits including Truck Drivin' Sonuva' Gun and a Trucker's Prayer…and earn the title as the father of truck driving country music.
But times change, and with it people's taste in music…even country music. By the late 70s Dudley's popularity had begun to fade and he went into a different line of business, while still occasionally making appearances to rev the crowd and get 'em on their feet for that one song that everyone still wanted to hear.
He died in Wisconsin on December 12, 2003, of a heart attack while sitting in his car in a parking lot. He was 75. And eighteen years later, when I heard him on channel 59 last week it made me smile and a bit more patient for those final 6o miles.
When you hear Dave Dudley you know you're gonna' make it home tonight!