Finkbine nets career high 23 points and Sarver and Suggs 21 and 17, respectively, as Patriots defeat Legacy Christian Academy to get shot at first district championship since 2015.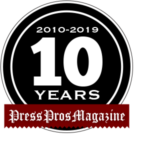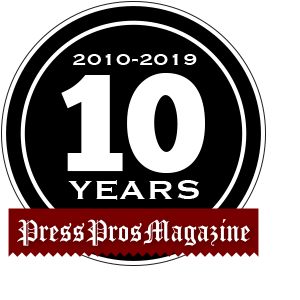 Troy, OH – Basketball scouts from Hamilton New Miami and Cincinnati College Prep had to walk away into the night impressed and more than a tad shaken seeing Tri-Village slug its way into a Division IV southeast district championship game.
Those scouts knew going in that the Patriots were a cut above weeks ago at the seeding meeting when they were picked No. 1.
But everyone from as far north as Cleveland to as far south as Cincinnati knew they had to be pretty special weeks before that in being top-ranked in the division in The Associated Press state poll.
For a young team, Tri-Village put on a show of maturity in taking down Legacy Christian Academy 65-47 on Friday night. It will meet the winner of New Miami-Cincinnati College Prep for its first district title since the state championship team in 2015.
Justin Finkbine scored a career-high 23 points, Wilson Suggs had 21 and Layne Sarver 18 for the Patriots (25-0).
But those scouts will go much deeper than stats in reporting what they saw.
How about the fact that Josh Scantland, a third-team all-district choice, didn't score a single point but was effective in so many other ways?
How about Suggs netting only four free throws after halftime, but moving the ball efficiently and playing hard defense?
Or Tri-Village holding the fourth-seeded Knights (20-5) to nine points in the final quarter?
"We start three sophomores and two juniors and we've been able to win a lot of games in different ways,'' coach Josh Sagester said. "We've grown up over time. We talk all the time that you are not going to play perfectly every night, but that it's the next play mentality.''
Afterward, there was some whooping it up in the locker room, but that lasted less than one minute.
This is an old school team despite having so many beginner shavers. There is no styling or trash talk. You make a good play and that is no time to preen. The next play beckons.
Someone new to this scene would never be able to pick out Sarver from the crowd and say he is the district player of the year. He carries himself like a foot soldier.
"We're just a bunch of humble kids,'' Sarver said. "We love playing for each other and watching each other succeed. We don't really care about (who scores) as long as we win.''
Legacy Christian had to be impressed as it watched the Patriots take a 20-9 lead after one quarter on a three-pointer from the baseline by Sarver with 0.4 seconds left.
A blowout of epic proportions seemed to be in store after an acrobatic reverse layup by Suggs on a feed from Scantland. He was fouled and made the free throw to make it 27-9 with 5:24 left in the second quarter.
The Knights, though, dug down and got within 42-38 with 55.7 seconds left in the third quarter on a jumper from the free throw line by Bret Carson.
In that quarter, the team hit four treys in getting some wide-open looks. There was juice throughout the lineup.
Sagester found a way to end that by having his team play an overplaying matchup zone that got Legacy Christian spread out and hustling just to maintain possession.
"It was a match zone,'' Sarver said. "It's something we've had a long time, but hadn't shown in a while. It's designed to take away the three-point line because they had nine or 10 threes. Those were keeping them in the game. So, we decided to change defenses and spread them out.''
The team's defense usually begins and ends with man-to-man, but Sagester decided the matchup was a hole card.
"If you make nine or 10 threes, on most nights you are going to win the game,'' Sagester said of Legacy Christian. "Give them credit. They made some tough shots. They were able to get themselves back into it. We gave them a good punch in the first quarter.
"We're a man-to-man school. That's what we hang our hat on as far as defensive integrity. They were making some tough shots and we said hey, let's try a little bit of our zone. That made them stagnant and we were able to get our big guys around the glass.''
The result was that nine-point final quarter.
There was more to the winning equation in that Tri-Village made 12 of 14 free throws in the fourth quarter.
When the team wasn't scoring with the clock not running, Finkbine was working inside to score four baskets in heavy traffic in the quarter.
"We just kept on playing,'' Suggs said. "We gave it everything we had. Coach Segs always says, 'Next three stops.'''
Finkbine, for one, did not panic when the Knights came back strong simply because they were playing at such a high tempo and had only four substitutes.
"They were running and nobody can keep that up for a whole game,'' he said. "We just kept doing what we were doing the whole game and they couldn't stick with us. We knew they were going to shoot threes, but we didn't think they were going to make that many in the third quarter when they had that run. We just kept up what we were doing.''
There was a feeling three and four years ago that Tri-Village might re-appear on the state basketball map because of the sophomore and junior classes.
There has to be pressure, too, especially when the community celebrated a state championship so recently.
At the same time, Finkbine said, "It's fun knowing everyone knows that you are good.''