In a slugfest between offensive juggernauts, Anna's Isaiah Masteller established a new Rocket record for scoring on the way to a sectional title win over Meadowdale.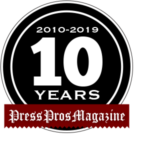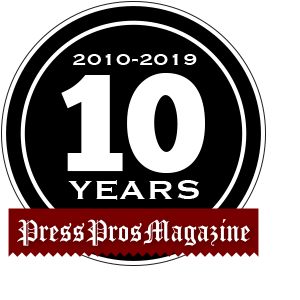 Clayton, OH – In this unpredicted, unforeseen season for the Anna Rockets…which now stands at 22 wins and 5 losses…Nate Barhorst can soon rightly claim that he has, indeed, seen it all.
Picked to be no more than a .500 team and fifth in the Shelby County League before the season began, the Rockets blew through that muff to a 10-2 league record and a share of the SCL title.
Questioned prior to the sectional tournament as to how they'd stand up to an unfamiliar challenge, they've since blown through Mechanicsburg and Northeastern.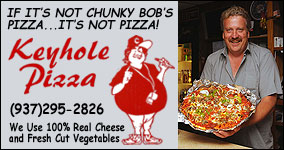 And if anyone wondered about their ability to withstand adversity…Saturday afternoon they squandered a 13-point first half lead over #5 seed Meadowdale midway through the third period, then put their foot on the gas and blew through the Lions (5-5) over the final nine minutes to a 96-85 win…and a Division III sectional title.
And you can never predict record-breaking performances, but senior guard Isaiah Masteller did Barhorst even one better Saturday by scoring 46 points to establish a new Anna single-game scoring record.
Masteller was simply unstoppable, scoring 21 points in the first half, but more impressively…25 in the second after Rockets had squandered that 13-point lead.  This was no hollow milestone.  When they needed it most, he delivered "to extend their season", he would say later.
From the start it had the feel of a track meet, which was not unpredictable, given the run-and-gun style of basketball played in the Dayton City League.  Masteller attacked from the opening tip, scoring 10 points for the quarter, and got long-range support from teammate McKane Finkenbine, who popped for a trio of long three-pointers.
In the adjoining lane Meadowdale sophomore Kalerrio Reaves took the challenge, matching Finkenbine with a pair of his own threes, and he was hardly done.  Masteller and Finkenbine would bolt Anna to a 26-16 first quarter lead, and that did little more than wake up Reaves.
Reaves would go off in the second, scoring 8 more…but Masteller said "checkmate" and answered with 11 of his own, and along with a three-pointer from Jacob Robinson shot the Rockets out to a 43-32 halftime lead.  As he walked to the locker room his sat on 21 first half points.
Apparently Meadowdale either didn't believe, or respect, Anna's share of the SCL title and their 21-5 record.  Or perhaps they hadn't adequately scouted Masteller and Finkenbine.  Because the longer the game went on the more liberties the two took with attacking to the rim, and scoring, and by halftime physical and emotional frustration began to accent the Lions' play.
When Meadowdale came out for the third quarter they set up in full-court pressure.  Masteller and Finkenbine ran through it like Allied troops took the beach at Normandy, further frustrating Meadowdale as the fouls mounted up.  They hit the double bonus for the second half at the 1:07 mark of the third.  Now it got chippy, and mouthy.  Officials Ron Black, Dan Holland and Seth Middleton were having none of it, and Middleton assessed Meadowdale a technical foul for taunting, which seemed to shift the Lions into a higher competitive gear.
Down eleven at the halftime break, they went on a 27-14 run that wiped out the Anna lead, and with a minute remaining in quarter Reaves would hit a wing jump shot that actually tied the score at 57-57.
But while the rim had shrunk for Finkennine, Zach Ambos, Jacob Robinson, and Ben Kovacs, Masteller paid little attention.  He continued to attack, draw fouls, and while Meadowdale had come back to tie the Rocket senior would add 9 more points to his game total, including a shot at the end of the quarter to give Anna a 61-59 lead.
The fourth resembled an NBA quarter, only framed in an 8-minute window.  Masteller continually beat the Meadowdale pressure and ran the length of the court on three different occasions to score a layup and draw the 'and one' foul.  He was literally unstoppable, as his point total eclipsed 35 at the five-minute mark.
Finkenbine would get back on track with a 9 points, Zach Ambos and Jacob Robinson would add 3's of their own, as the Rockets re-established their double digit lead with four minutes remaining in the game.
Reaves was not far behind.  While the rest of the Meadowdale lineup limped through foul problems, the hot-shooting sophmore was popping threes from the top of the key, the point, and Anna simply had no handle on him.  He would score 14 in the third, 6 more in the fourth, and as the verdict became clear he fouled out 90 seconds remaining.
Teammate Will Hill, who had struggled to get going in the first half, ignited in the second for 17 points…but it wasn't enough.  Not nearly enough!
Taking no chances, Masteller kept driving, drawing fouls and scoring on old-fashioned three-point plays.  And as the clock stuck 0:00 Meadowdale had had enough.  Masteller had rung up 46 points – Finkenbine 26 – and the Rockets had won, 96-85!
In addition to those two, Ben Kovacs finished with 10, Jacob Robinson had 9, and Zach Ambos finished with 5 points.
"Wow,"  Barhorst exhaled outside the locker room door.  "I really didn't think it would be like that, but hats off to them because they're a really tough team.  But our kids were relentless.  They never got too frustrated, kept their heads, and were able to play through some adversity there in the third quarter.  A lot of teams would have folded from losing a lead like that, but we kept our composure.  We battled through big games all season, and to come through like we did today was huge."
Had they shot a better percentage from the foul line they would have eclipsed the century mark – 100 points – in a 32-minute game.  But for whatever reason the only thing Anna couldn't shoot Saturday was foul shots.  They did hit 28 of 38, but senior Ben Kovacs struggled until the fourth quarter, particularly, and finished 8 of 13 for the game.
But the stage, and the spotlight, belonged to Isaiah Masteller.
"Reaves hurt us, hit some big shots,"  added Barhorst.  "And we were prepared to put the clamps on Will Hill (21 pts) and Decory Robinson (2 pts).  But our kids came through, and this kid right here (Masteller) never stopped attacking.  Attacking, attacking, and attacking.  And that was critical because in the past we've gotten content and quit being aggressive.  But when you've got players that can beat 'em off the dribble you've got to do it."
Down the hallway Meadowdale coach Dwayne Chastain paid his own compliments to Masteller.
"He's very poised, and as a pair of guards they're very poised,"  said Chastain, who's seen his share of talent over the years.  "You can tell that they connect, and they've been playing basketball for a long time.  Whatever Coach is doing over there is working.  They execute well, they know who to go through, and they took advantage of our guys by playing together
"But I'll take 35 points from Kallerio Reaves everyday.  He's a tough-hearted kid who works hard, he's a leader, and he's just a sophomore.  He took over today when we needed him, and we're going to look forward to that in the future."
The Rockets' leader just flashed a shy smile when asked about his performance.
"We got the win so that's all that matters," he said.  "I don't want this season to end, so I'm going to give it everything I have every game."
And if he hadn't put 46 points up Saturday…the Rockets don't win that game.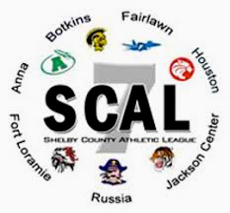 "I know,"  he nodded.  "But they kept giving me a lane, and I just kept attacking.  They kept fouling me and that helped the points, but if we'd made more free throws would could have won that game by twenty points.  We should make those – we should be better than that."
So the season continues, and the nay-sayers prior to the season at this point must feel a bit like the Meadowdale Lions.
No one saw this coming, just like Dwayne Chastain and Kallerio Reaves didn't see Isaiah Masteller coming.
And at least for Saturday's sake…neither did Nate Barhorst!