Coffman rolls on, and improves to 22-1 and claims a district women's basketball title after Saturday's 37-28 win over Marysville.
By Steve Blackledge for Press Pros Magazine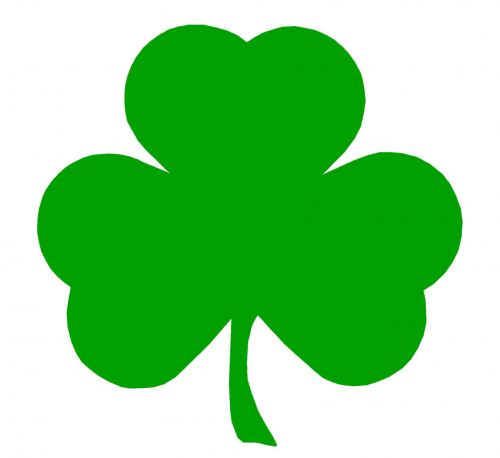 DUBLIN, OH – At first glance, the Dublin Coffman girls basketball team does not feature one superstar player, rather a seemingly endless assembly line of tall – and long — players who selflessly handle their various roles with confidence and zest.
There are a lot of reasons why the Shamrocks are 22-1 following a workmanlike 37-28 win over a gritty Marysville team Saturday in a Division I district title game.
"Our chemistry is just so strong," Coffman sophomore Jenna Kopyar said. "There's no one here who puts themselves before the team. Right from the beginning, we made such a connection. We lost some key players the past couple years, but our goals were even higher coming into the season. We've talked about shooting for the state championship and we believe it is a realistic goal if everyone pursues it together."
It was not, by any means, a classic Coffman performance but the Shamrocks made enough defensive stops to pull through and advance to a regional semifinal Tuesday at 5:30 p.m. against Reynoldsburg at Westerville South. Second-ranked Newark will face Pickerington Central at 8 in the other semi.
Making the earlier matchup especially intriguing is the fact that junior standout Imarianah Russell transferred from Coffman to Reynoldsburg in the offseason.
This was somewhat of a disjointed game from the opening tip.
Neither team scored until the 3:56 mark of the quarter. Marysville went 11 minutes until making its first basket, a steal and layup by Ava Krutowskis.
Unable to get into the lane against the long-armed and tenacious Coffman defenders, the Monarchs continued to show patience, waiting for open shots. It was 18-11 at halftime.
Trailing by as many as 10 midway through the third quarter, Marysville scored seven unanswered points to pull to 26-23 heading to the fourth quarter.
The Monarchs got as close as two, but scored just one basket in its final nine possessions covering more than six minutes. Coffman stalled for more than three minutes, leaving Marysville no alternative but to foul.
Krutowskis hit a hanger in the lane to cut the deficit to 31-28 with 1:03 left, but Coffman went 6 of 6 from the free throw line down the stretch to seal its first district title since 2017. The Shamrocks have advanced through the rugged regional only once, in 2014 when it lost in a state semifinal.
"That was a very important win for us in that we achieved one of our primary goals this season and keeps us on course for the big prize," Coffman second-year coach Adam Banks said.
"We've put a big emphasis on team defense since I got here. "It starts with Tara Flynn, who is one of the best defenders in Ohio in my opinion. We try to get after teams, cut off the passing lanes and generally be as disruptive as possible. The great thing about us is we have 15 athletes from a variety of sports who do a variety of things and play a variety of roles for us. We go 9, 10, 11 deep and that a real asset for us."
Flynn scored 15 points, 10 above her average, and Kopyar added 12. One of the team's leading scorer at 11.9 points per game, Tessa Grady was limited to six points but had three of Coffman's six blocked shots.
Coffman boasts four players over six feet and three more in the 5-10 range.
"Having the height we do is great, especially with the emphasis we place on defense," Flynn said. "What coach does so well is play to our individual and collective strengths. We communicate extremely well."
Eighteenth-seeded in the district, Marysville (18-6) put up a better fight than many anticipated against a state-ranked No. 2 seed. Coming off their first league title since 2000, the Monarchs were playing in their first district title in program history. The blue bloods typically come to the fore at this stage of the season.
"They were really hard to play against," Kopyar said. "They played very patient and stayed within what they like to do. We had to switch on screens a lot and stay very disciplined. We usually score higher numbers than we did today, but it was all about staying disciplined and playing together."
Leah Brown had 10 points and Krutowskis eight for Maryville. One of the Monarchs' standouts, sophomore Ava Wilkerson – the OCC Cardinal player of the year – was held to five points before fouling out.