It was physical, it was thrilling, and it was prototype MAC basketball.  And New Bremen played well enough, and long enough, to overtake Marion Local in overtime for the sectional title.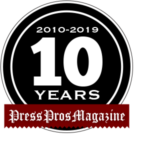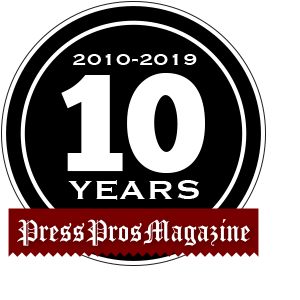 New Bremen, OH – If ever the value of making free throws was center stage…it was in the spotlight for the final two minutes of Friday night's Division IV boys sectional final between Marion Local and New Bremen.
In short…New Bremen could have won the game in regulation had they hit a couple of shots from the line in the first half, but they didn't.  And it took a quirky turn of events in the final three seconds of regulation for the Cardinals to have a chance to atone…and they did, winning 63-55 in overtime.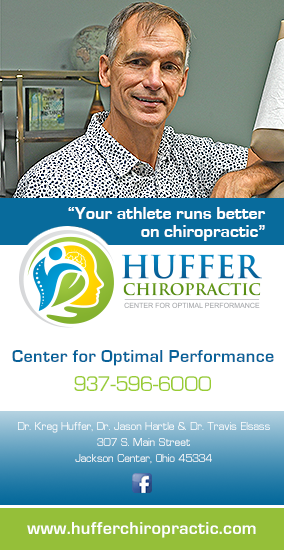 In short…Marion Local could have won the game in regulation had they hit a couple of shots from the line in the last couple of minutes, but they didn't.  That gave New Bremen a second life in the overtime period, and like sharks smelling blood they took full advantage.
They had played two weeks ago, a low-scoring, grinding affair that Bremen won by four points, 46-42.  And to paraphrase New Bremen guard David Homan, "We've had a pretty good year playing Marion."  And again, the Cardinals came out like a ball of fire, taking an early 7-2 lead on the shooting of Homan, Reece Busse, and Mitchell Hayes.
But Marion remembered, too, and Alex Eyink quickly shot them back into contention with a three-pointer and a couple of drives to the rim and by the end of the quarter Marion led 13-11.
Eyink was on fire, playing with as much energy as he'd had all season.  He continued to fill it up in the second quarter, hitting another three-pointer, attacking the rim, and got some extra shooting support with a three from Dane Goettemoeller and buckets from Charlie Huelsman and Brady Ronnebaum.
New Bremen kept pace with a pair of threes from Trevor Bergman and Reece Busse and a pair of two-point buckets from the Homan brothers, David and Dan.  Yet, they trailed, 27-22 at the break, and left points on the floor with a pair of missed free throws by Homan (David).
The game got physical in the third, or at least more physical, as bodies flew after loose balls and picks were set with a vengeance.  To heighten the intensity, the officials let them bang…and boys will bang.  Marion extended their lead to as many as nine, but a three-pointer by Bremen's Nick Alig reeled them back to within six.  Huelsman and Ronnebaum added a pair of late threes in the quarter to give Marion some momentum and a 38-31 lead at the end of three.
Marion coach Kurt Goettemoeller would later say that in his coaching career he couldn't remember two teams playing harder, and the passion for survival seemed to pick up steam the minute they hit the floor for the final eight minutes.
Alig and Bergman came right after Marion's lead, each with a three-pointer when it seemed the Flyers were about to run off and leave.  Marion would again extend their lead to nine, but then the older Homan, Dan, hit a clutch three from the win to cut it the lead to 6…and a moment later drove to the rim to score to cut it to 4.
Marion suddenly found itself in a field goal drought as New Bremen's defensive intensity increased.  Huelsman couldn't buy a bucket from point-blank range at the rim.  And Ben Knapke had three chances at the doorstep at the four-minute mark that were all turned away by a swarm of Cardinal defenders.
Eyink, who had 14 points in the first half, was suddenly confronted with a shrinking rim, as he had a couple of shots roll off but took advantage of New Bremen fouls to score from the line.  In all, he would get there nine times in the fourth, but cash in on just five of those nine chances.  The four he missed would come back to haunt.
New Bremen would not go away, keeping Marion at arm's length with a pair of turnovers, points in transition, and at the 1:27 mark trailed by four, 43-29, and it was apparent that points were going to come at a premium.
Bremen crept closer on David Homan's drive to score, and then fouled Eyink on the ensuing inbounds pass.  With 26 seconds remaining Eyink split the pair of free throws to increase the lead to 49-46.
Homan came back down and split a pair of his own, to keep the margin at two.  Trading opportunities, and fouls, they cut the deficit to 51-50 and again fouled Eyink with 3.8 seconds to play, with a chance to extend the lead to three, and force New Bremen to make a three-point shot from near half court to at least tie.
Eyink missed the first of a double bonus, and then missed the second intentionally, as per the instructions of Goettemoeller.
"I thought a one or two-point lead is no different because they're going to shoot a three either way,"  said Goettemoeller later.  "So I told him to intentionally miss the second shot, and then they'd have to scramble and the best they could do would be a shot near half court.  But my screwup was I didn't tell him to not go for the ball, and that's my mistake.  I take full responsibility for that, and it resulted in the toughest loss of my ten-year career."
The second shot caromed off the rim with New Bremen's David Homan right after it…along with Eyink.  They bumped, the official called a foul on Eyink, and Homan marched to the other end with a chance to win it at the line.
While Eyink had struggled at the line in the final quarter, Homan had recovered from four consecutive misses earlier in the game.  And with 2.5 seconds on the clock he held the game in his hands.  But he missed the first shot, short.  And with the crowd getting into it the second shot became like threading the eye of a needle.  But he made it to tie the game at 51-51, and with 2 seconds left Marion had no chance at scoring.
Marion would score the first points of the overtime period on a layin by Peyton Otte, but now New Bremen was swarming the court like sharks, scoring five successive points from the Homans while Marion could muster just a pair of free throws on the other end by Brady Ronnebaum.  David Homan would go back to the line, hit four of five, while reserve Aaron Thieman, playing for the fouled out Mitchell Hayes, would split a pair from the line, and the game ended, 63-55.
I screwed up and failed our kids at the end,"  said Goettemoeller.  "But give New Bremen credit.  They battled, they made some big shots, and they came up big at the end.  I told our kids…no one died, and we have to embrace the suck of this for the next 48 to 72 hours.  And then you get on to the next thing in your life.  There's nothing we can do about it now.
"This was an elite level basketball game, and even in the first quarter I said to myself, 'Wow, we're playing at an elite level'.  And Bremen made us play at a high level…because they were really good, and they were more athletic than us.  I thought we played well to built that eight-point lead late in the game, but they made those big threes to keep it close, and we just couldn't close it out."
David Homan didn't have a lot to say, but he could have, scoring a team-high 19 points and finding his stroke at the line in the nick of time.
"I missed some early,"  he said.  "But I hit them when we needed to hit 'em.  Free throws are important, because you can win and lose ballgames with them.  And I couldn't believe they fouled me after the intentional miss.  It was kinda of a ticky-tack call, but we'll take it.  Two MAC teams…this is what you're going to get every week.  Both teams played really hard, and it's big when you can beat Marion twice."
Cory Stephens cut down the nets with his team, hugged his family, and still had a look of bewilderment thirty minutes after the fact.  But…he was proud of his team and the manner in which they came back to win.  They finished the game hitting just 13 of 26 foul attempts, but found a way to snatch victory from the jaws of defeat.
"In the fourth quarter and overtime we were 12 of 16 from the line, so we hit them down the stretch when we needed them, and when we were tired.  That was great to see.
"We practice those situations all the time with free throws at the end of the game, and it turned out for us tonight.  When you play hard good things happen."
David Homan led New Bremen with his 19 points, Daniel Homan had 15, and Reece Busse and Trevor Bergman both finished with 8.  The Cards improved to 16-7, moving into the district round next week at Wapakoneta.
For Marion Local, they conclude their season with a 15-10 record, and Alex Eyink closed out his career with a good one…23 points to lead all scorers.  Brady Ronnebaum had 13, and Peyton Otte finished with 8.
Kurt Goettemoeller can spend the off-season playing woulda', coulda', shoulda', but he was magnanimous despite the disappointment of how the game turned at the end.
"Between New Bremen, Minster, Perry and whoever else is over there, that's going to be a really nice district [tourney].  So I wish all of those teams luck."