In a typical SCAL showdown — both physical and intense — the Botkins Trojans avenged seasons of frustration against the Fort Loramie Redskins to reach their first Division IV district title game since 2001.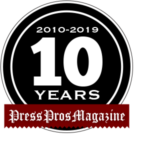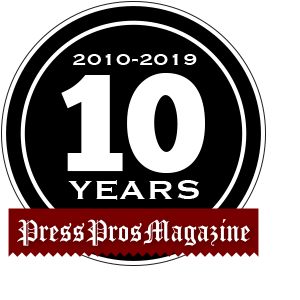 Piqua, OH – Since 2016, the Fort Loramie Redskins have been on everyone's list of teams to beat in the sectional tournament. But no one did.
Until Friday night.
The Botkins Trojans extended their own inspirational season by ending Loramie's exhilarating five-year run. Botkins claimed its first Division IV sectional title since 2001 – and snapped Fort Loramie's run at five straight titles – with a 45-38 victory at Piqua High School.
The No. 1-seeded Botkins never trailed. No. 3 Fort Loramie never relented. The Shelby County Athletic League rivals battled back and forth in a game that was both physical and, at times, emotional. The Trojans' victory wasn't secure until they ran off nine of the final 13 points.
"It's always a physical game when you play Loramie," said Botkins senior Zane Paul, who limped out of the locker room with a bag of ice on his right leg. "They're one of the strongest out there. They're good in football and it's going to be a battle every night with them."
And every season. Since middle school the Redskins have been the Trojans' nemesis. Included in those losses was a 49-35 defeat in last season's D-IV sectional final.
But this year – and this season – continues to be different for Botkins. The program won its first SCAL title since the 1992-93 season. And now, they move on to Vandalia Butler's Student Activity Center for the district title game March 6. Botkins plays the winner of Riple Union-Lewis and Fayetteville Perry, who play Saturday.
"Sick and tired of losing to them. That's about it," Botkins senior Denton Homan said of the Trojans' mindset. "Since seventh grade we've lost to them in tournaments. … We all said to each other it wasn't happening again. We're making it to Vandalia."
Added Paul: "We came here last year and got our but kicked by them. It feels good to get one."
Botkins (22-3) led by as many as seven points in the first quarter and five points in both the second and third quarters. But just as the Trojans could never stretch the lead to double digits, the Redskins (16-8) could never get on the right side of the score. The Redskins did tie the game four times through three quarters.
Fort Loramie pulled to 36-34 on senior Nolan Berning's basket with 2:56 remaining. Botkins answered with scores from senior Jayden Priddy-Powell and junior Jacob Pleiman. Priddy-Powell added a pair of free throws with 1:14 to go for the 42-34 advantage.
The Redskins, battling both the Trojans' defense and the clock, scored their final four points on sophomore Caleb Maurer's free throws (1:07 left) and senior Grant Albers' score (8.2).
Botkins scored its final five points from the free-throw line.
"We just never could get over the top," Fort Loramie coach Corey Britton said.
They came close several times, including Maurer's 3-point heave from just inside half court that banked in at the buzzer to cut the deficit to 11-7.
"Caleb hit that big shot and I thought we were going to be alright," Britton said. "We just never could get over the top and come down the hill."
Senior Grant Albers led Fort Loramie with 16 hard-fought points battling inside against Pleiman. Maurer added nine.
Fort Loramie graduates seven seniors off its roster – Isaac Maurer, Nate Meyer, Collin Moore, Devin Ratermann, Albers, Berning and Caeleb Meyer. It's a group that helped expand the Redskins' basketball tradition that included 13 straight sectional wins and four straight district titles. The Redskins last loss at the sectional level came in the 2015 final to Jackson Center (61-48).
"Our seven seniors have been absolutely incredible, "Britton said. "Winning basketball games is great, but the men they have become and the people they will be in our community, in the future and how they'll be as fathers is incredible. … Every one of them has great manners and that comes from our community. I told them it's been a pleasure to coach them."
As for Botkins, Paul and Priddy-Powell shared team-high honors with 10 points each. Homan and Pleiman both added nine.
Botkins has won seven straight games since a 67-63 double overtime loss to Antwerp, then ranked No. 1 in the D-IV state poll. The other two losses came to Anna (61-59) and Fort Loramie. They split the regular-season series with Botkins winning 44-37 on Dec. 11 and Fort Loramie getting the 49-40 win on Jan. 22.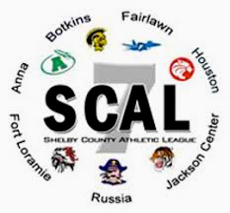 Botkins coach Sean Powell gave an assist to his coaching staff, as well as girls varsity coach Phil Groves. They collaborated together on how to stop the Redskins leading up to the sectional final.
"I have to congratulate my coaching staff. They've done a tremendous job the last week or two preparing us for this game," Powell said. "It was a collective effort. Even the girls varsity coach came in and gave us his two cents. It paid off.
"Loramie makes it very difficult for you to execute. They're strong. They read defenses very well. We had to stay positive and keep moving forward. (Our mentality is) the next play is our best play. Let the game play. If we come up short, we come up short and shake their hands and go home. Fortunately we were on top."
The Trojans were boosted by about 200 spectators on their side of the gym, a bigger crowd than typical thanks to coronavirus restrictions. They made their presence known often – as did their Fort Loramie counterparts on the other side of the gym, who were similar in size.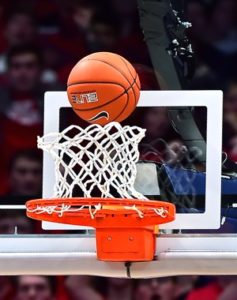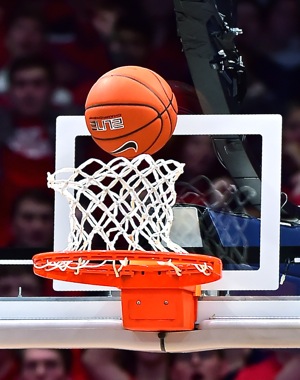 "I was just feeding off the crowd," Paul said of his 3-pointer in the first quarter. "My teammates put me in good situations. I was open because we have two kids who can score the heck out of the ball. I'm open I gotta knock it down."
And in turn, Botkins finally knocked down Fort Loramie.
"We've been together since fifth grade," Homan said of the senior class that also includes Parker Geis, Tyler Free, Garrett Greve, Paul and Priddy-Powell. "We haven't won in tournaments in forever. We've stuck together. There are a lot of people that's left us; not believed in us. We've all stuck together and that's what's so special about us."