Olentangy Orange came up short on shooting and used its defense to claw to a Division I sectional title Friday over Big Walnut.
By Steve Blackledge for Press Pros Magazine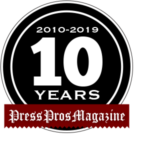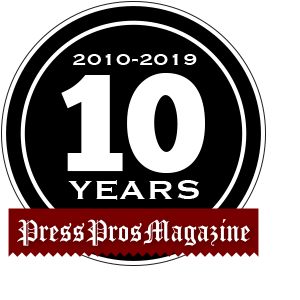 Lewis Center, OH – While others were twiddling their fingers or expanding their waistlines during the COVID-19 quarantine, Olentangy Orange boys basketball coach Anthony Calo was busy concocting a scheme that, in theory, would break down, then wear down opponents physically and mentally.
"Our staff felt like this was the most athletic team we've ever had, so we decided to go all-in on an aggressive pressure-oriented style where we dictate the pace from the opening tip to the end," Calo said.
The relentless onslaught of full-court pressing and trapping has been the calling card of Calo's father, Ed, during much of his 35-year run at Westerville South in which he often got the most out of undersized but quick, tenacious players.
Trailing for the good part of a Division I sectional final against visiting Big Walnut, Orange turned up the heat and manufactured a bevy of steals and forced turnovers into a 52-49 victory before an appreciative crowd Friday. The 11th-seeded Pioneers (13-8) will play at No. 7 Pickerington North (12-5) in a district semifinal on March 3.
Although the Delaware County rivals were middle-of-the-pack teams in their respective Ohio Capital Conference leagues, neither were exactly regarded as mediocre teams.
Realignment sent Orange into a brutal Central Division with the likes of Hilliard Bradley, Olentangy Liberty, Dublin Coffman, Upper Arlington and Hilliard Davidson. All six teams have advanced to a district final at least once in the past five seasons. Furthermore, after starting 4-5, the Pioneers won eight of nine games during in a late-season stretch. Wins over Bradley, Coffman, Walnut Ridge and Division II power DeSales opened eyes.
"We knew we could compete in every game, and we have," Calo said. "We've been hitting about eight three-pointers a game and we had just one tonight, so that tells you something about how we had to claw and fight to pull this one out. Big Walnut is a good team. We did not sleep on them because of their seed (26th). Give them all the credit in the world."
The matchup was especially captivating because of the teams' vast contrast in styles.
The Eagles (11-9) executed their game plan to perfection early on, effectively breaking Orange's pressure and patiently working for high percentage shots in the half court. With the Pioneers aggressively overplaying the ball, Big Walnut answered with open jump shots and inside baskets, many of the second- and third-chance variety.
"We had a couple great days of practice working on what we needed to do to combat all the pressure and physicality they throw at you," Big Walnut coach Brett Bartlett said. "We felt really good about what we're doing when we went in at halftime."
Trailing 26-18 at intermission, Orange made a few subtle adjustments and little by little began to seize the momentum.
"Except for some little things like boxing out, rebounding better and winning more of the 50-50 balls, I think we were all just confident that eventually out style would wear them down," Pioneers senior guard Andre Irvin said. "Let's face it. We've been playing this style all year. It's a lot more difficult for our opponents to hold up over 32 minutes. Usually, we can see the effects later in the game."
Orange cut a 10-point deficit to 43-41 on a three-point shot by Mikey McCollum with 5:30 remaining.
Two huge steals in the backcourt led to successive baskets by Jason Foster and Jordan Bethel that sent the Pioneers ahead for good. Orange's half-court defense picked up and Big Walnut, perhaps feeling the effects of the pace, missed some open three-point shots and crucial free throws.
It was nip and tuck to the final buzzer, however.
A pair of free throws by Jared Kreager with 9.6 seconds left pulled Big Walnut to 51-49. The Eagles trapped Irvin in the corner and appeared to flick the ball away from behind, but a foul was called.
Irvin missed the first free throw but made the second for a three-point lead.
After crossing half court, Big Walnut called time out with 3.7 seconds left to draw up a final shot. A heavily-guarded three-point shot in the deep corner by Troy Musser went off the side of the backboard, as Orange celebrated a hard-earned win.
Irvin had 15 points, Foster 11 and Bethel nine to pace the Pioneers, who went 18 of 33 at the free throw line, compared to 7 of 14 for the Eagles. Orange also got key plays off the bench from McCollum and Johnny Stearns. While Foster and Irvin typically lead the charge, Orange has six other players in the rotation averaging five or more points per game and excellent defense.
"It takes tons of bench energy to play the style we do," Stearns said. "Whether a player plays five minutes a game or 25 minutes a game, he is expected to have a big impact on the game. We all believe in each other."
Calo said the frenetic pace was nothing new for his team.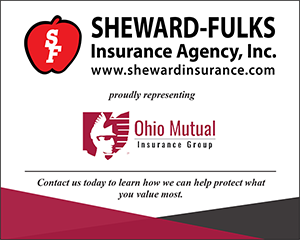 "That's just the way we have to play night in and night out," he said. "It was a constant push and fight to gain the pace we wanted. Big Walnut handled what we threw at them very well at times and that's why they were in the game so long. Over the course of the game, though, I think our aggressiveness finally won out."
Kreager had 15 points and Conard 10 to lead Big Walnut, which dropped five games this season by three points or fewer.
"We got a little careless with the basketball as the game wore on," Bartlett said. "We had some shots and missed them. It's not an excuse. They took the game from us with their defensive intensity. That pressure they apply all game along really wears on you physically over the long haul."