Ohio State had control midway through the second half, only to allow Michigan State to hang around and formulate a comeback that ended with coach Chris Holtmann's ejection in a second straight Buckeyes' loss.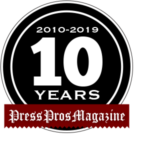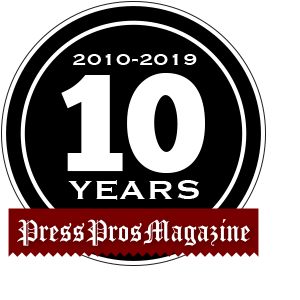 Columbus – Chris Holtmann confessed to such all-consuming frustration with his team's defense after a down-to-the-wire loss against Michigan that he couldn't shake the subject from his mind.
Well, now he can obsess about something else.
Leading by nine points with 13:30 remaining, the fourth-ranked Buckeyes came up empty offensively on far too many easy chances to allow Michigan State back into contention and eventually to claim a 71-67 victory.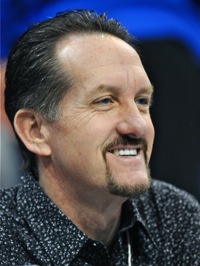 Now, Holtmann can fixate either on his team's inability to hold a significant second-half lead — something common to three of its six Big Ten losses — or on the ever-evolving, always-frustrating, seldom-sensible state of Big Ten officiating in the wake of his first ejection as Ohio State's head coach.
That transpired after a close finish which boiled down to OSU's Duane Washington's contested layup attempt to tie the score with four seconds left.
MSU's Joshua Langford appeared to hit Washington both on the arm and in the head as he tried to erase a 69-67 deficit, but nothing was called.
Holtmann, who'd already gained a technical foul earlier in the second half protesting a non-call in the post against E.J. Liddell, went nuclear after an MSU free throw bumped the lead to three points.
This time, Holtmann was either still upset by the non-call on Washington's drive or from Liddell being held so he couldn't track a court-length pass for a desperation, tying three-point attempt.
The resultant second technical foul earned Holtmann's first ejection in four seasons as OSU's head coach.
To avoid a fine from the Big Ten, Holtmann spoke carefully about his ejection.
"I'm not going to talk specifically about the officiating," he said. "Give (Michigan State) credit. They played with more force. It's my fault on the technicals."
Liddell was physically defended in the post all night, contributing to an uncharacteristic 1-of-9 start from the field.
OSU (18-6, 12-6) weathered that and opened a 49-40 lead with 13:30 to play, but couldn't survive repeated missed opportunities to widen that margin in the ensuing minutes.
Justin Ahrens failed to score on either of two breakaway layup opportunities with the Buckeyes comfortably in front, while Zed Key missed two free throws and C.J. Walker whiffed on a layup.
Denied those points, OSU suddenly found itself in a struggle when the Spartans came to life and could not deliver under pressure down the stretch to avoid a second straight loss.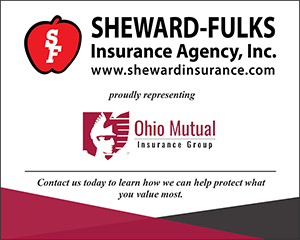 Liddell scored 13 of his 18 points in the second half and Washington had 11 of his 16 in the second half, but missed three three-point attempts in the last 2:30 that could have made the difference before his missed layup at the finish.
"We missed some very tough shots at the end," Walker said. "They were the more aggressive team. We couldn't get what we wanted at the other end."
OSU played without senior forward Kyle Young, whose absence showed up in Michigan State's 34-27 rebounding edge.
Freshman Zed Key soothed Young's absence for awhile, but did not score in the second half after making all four of his shots amid OSU's advance to a 38-33 halftime lead.
Michigan State refused to fold after getting hit with a 9-0 OSU spurt that built a 49-40 lead with 13:28 left.
The Spartans might have been further in arrears if Ahrens hadn't failed to cash either of two breakaway layup chances he gained soon afterward.
On the first, Ahrens pulled up and declined to shoot with the only MSU defender in the play trailing him to the basket.
On the second, Ahrens went to the rim and didn't protect the ball, which Aaron Henry blocked off the glass to key a Spartans layup at the other end.
MSU gained momentum from that reversal of fortune and built on it to get within 53-51 on Henry's free throw at 7:49.
Ohio State bolted away from a 40-40 tie by flexing its defensive muscles after MSU erased a five-point halftime deficit by the 16-minute mark.
Washington scored on a transition layup after Liddell's outlet pass off a defensive rebound, then Walker scored quickly following a Spartans' turnover he forced by collapsing as Henry spun to get free down low.
Justice Sueing then stole another Spartans' pass, which set up his two free throws for a 46-40 edge, which grew off Liddell's free throw and another Walker layup that resulted from a desperation three and long rebound at the end of the shot clock.
Coming off wins at Indiana and at home against No. 5 Illinois, MSU (12-9, 6-9) showed early it would not play as lethargically as it did in a 79-62 loss in Columbus on Jan. 31.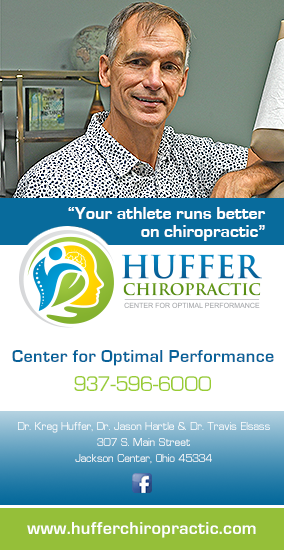 The Spartans didn't score a single fast-break point in that defeat, but four of their first five field goals came via that attack early.
Ohio State shut off that avenue thereafter and used 11 first-half points from Washington and eight apiece from both Sueing and Key.
Ohio State wasted a chance to separate from the Spartans in the last four minutes of the first half, scoring only three points over that stretch once point guard C.J. Walker went to the bench.
The Buckeyes likely should have had three more points on a desperation three-pointer from Washington with 2:29 left, but officials erased his triple off glass from beyond the key because of a shot-clock violation. Replays showed the ball out of Washington's hand before the clock expired.
"The explanation was that it was close," Holtmann said. "I understand your question and I appreciate it. I wish I could say more. It would have been an important three points."
Bruce Hooley is a former sports editor of the Troy Daily News.