The Shelby County Athletic League treated the D-IV sectional tournament at Piqua as its own personal tournament once again, placing four teams in the sectional finals on Friday (Botkins vs. Fort Loramie) and Saturday (Russia vs. Jackson Center).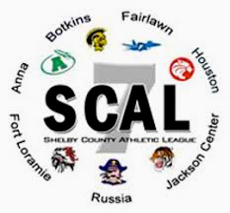 Piqua, OH – Counting its Division IV sectional tournament win Thursday night, the Russia Raiders have won six of their last 10 games. It's not coincidence that's also about the time the Raiders settled into their team defense.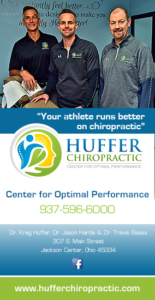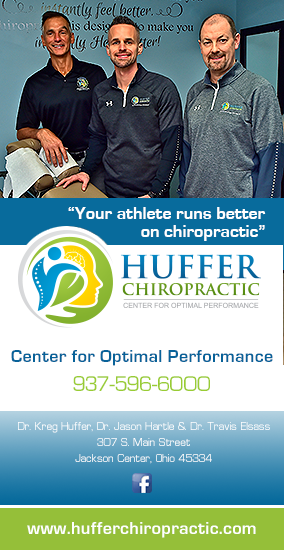 Russia hustled, scrambled, dove and defended its way to a 45-32 victory over a taller and more experienced Lehman Catholic team at Piqua High School on Thursday. It was an effort worthy of coach Dave Borchers' praise.
Borchers didn't quite get misty eyed, but you couldn't have blamed him if it had. After all, the first game of the season nearly brought him to tears.
"Our first game of the year I almost wanted to cry," said Borchers, who shook his head and smiled at the 63-44 loss to Fort Loramie that seems like a distant memory now. "Our defense from the first game was not very good. The next morning instead of having a shoot around we worked on defense for an hour. We've been getting better and better at it."
They'll need it to again Saturday. Russia plays Jackson Center in an all-Shelby County Athletic League D-IV sectional final 5 p.m. at Piqua. Jackson Center jumped out to a 13-point lead midway through the first half against Fairlawn, then held on for one of those closer-than-it-sounds victories, a 50-35 win in the second game at Piqua.
Second-seeded Jackson Center (18-6) beat No. 6 Russia (11-13) twice during the regular season, 57-35 and 55-30.
"We get to do it again. Play another county team again for the third time," Jackson Center coach Scott Elchert said. "History tells me that's typically what ends up happening – four teams from our league end up playing for the right to get out of (the Piqua sectional). We're going to embrace the opportunity and know it's going to be quite the challenge. It's that time of the year."
On Friday, No. 1 Botkins (21-3) plays No. 3 Fort Loramie (16-7) in their own all-SCAL D-IV sectional final 5 p.m. at Piqua.
The winners advance to the district tournament on March 6 at Vandalia Butler High School's Student Activity Center.
And for three quarters on Thursday, it was the No. 9 Fairlawn Jets (8-15) thinking why not us?
After falling behind 20-7 early in the second quarter – thanks in part to five 3-pointers in the first quarter from Carson Regula (3), Camdyn Reese and Trevor Sosby – the Jets sliced the halftime deficit to 21-18. The highlight came on Ashton Piper's 3-pointer at the buzzer from about 23 feet.
Jackson Center upped the lead to 26-18, but Fairlawn pulled within three points two more times in the quarter … the last (28-25) on Piper's basket with 3:33 remaining in the third.
The grind to get back into the game a handful of times finally caught up to Fairlawn. Regula opened the fourth quarter with a free throw, scored off a steal and capped his personal 6-0 run with his fourth and final 3-pointer.
"He came up big for us all night," Elchert said. "He got us out to that big lead to start the game. He actually gave us the momentum to give us a jump-start in the fourth quarter. To be honest, our battery was running low. He was the jump start that we needed in the fourth quarter."
The Tigers led 35-25 with 5:52 to play and never let the lead dip below double digits again. Regula led Jackson Center with 20 points, Jace Mullenhour had 10, Reese eight and Aidan Reichert – who was limited with foul trouble – seven.

"That's what kind of hurt us all year," Fairlawn coach Cody Anthony said. "We've gotten behind early and then they fought back. It takes a lot to fight back. … I wouldn't change their effort at all.
"We knew we'd give them a fight. … Our kids have fought all year. Our record hasn't showed it, but we've been there all year."
Piper led Fairlawn with 17 points and Drew Maddy added seven.
"Make no bone about it, I think if you asked almost any coach in our league and in the area they would tell you Fairlawn offensively one of the most talented teams around," Elchert said. "We knew they always play us tough. The third time around, I know how it rolls in our league."
It comes around again Saturday against Russia.
In the early game on Thursday, Russia led 12-4 after one quarter. The lead jumped to 16-4 after Xavier Phlipot scored off consecutive Lehman turnovers. After trading baskets, Brayden Monnin extended the lead to 20-6 off a steal. Six points off three turnovers in less than three minutes.
Perhaps the effort play of the game happened moments later. A loose ball on Lehman's end of the court bounced near half court. Jonathan Bell charged after the ball, racing between a pair of Cavaliers, and dove for possession. The hustle play didn't score points on the board, but it did with his teammates.
"It's a really good group of guys," Bell said. "We believe in each other. We trust each other to make shots. Every single one of us can make that play and dive for that ball.
"We've really come together the last eight games and really believing in each other. Pushing each other and getting after it in practice. … We just want it more. I was proud of how everyone played tonight."
Russia was struggling at 5-9 in mid-January. Now the Raiders are a win away from the district championship game.
Bell paced Russia with 11 points. Zane Shappie added nine and both Hayden Quinter and Phlipot scored seven.
"Our guys are stepping it up a notch and feeding off of each other a little bit more than they were at the beginning of the year," Borchers said. "Our passing is a little better. If we get a nice pass and somebody gets an easy shot, all five guys are charged up to go play defense."
Russia senior Austin Cordonnier didn't score, but he got the game's loudest cheer from the Raiders' student section when he entered the game with 1:20 left in the fourth and the Raiders up 45-29. The student section started chanting, "We want Austin!" with 3:28 to go. A couple minutes later they got their wish.
Cordonnier is still working back from an ACL injury and is one of three seniors on the roster with Bell and Nicholas Caldwell.
"My sophomore year, I can remember my first tournament game," Bell said. "We were up a ton and they were chanting my name, 'Johnny!' It's just a cool feeling when you have the student section believing in you. … He's a great senior. They both are. Those two guys have accepted their roles and said I'm going to do what I need to do to lead the younger guys."
As for Lehman, the Cavaliers finished the season 16-5 … the most wins in the program's 52-year history. The Cavs' runner-up finish in its final season of the Northwest Central Conference was their highest finish in their eight seasons in the league.
"Our kids did a great job representing themselves," Lehman coach Pat Carlisle said. "The basketball did a great job carrying on the tradition. … Unfortunately in basketball there are 810 teams and four of them don't lose their final game. That's just how this works."
Luke Frantz led Lehman with seven points. David Rossman, Michael McFarland and Justin Chapman all added six points.
"We have so much to be proud of and look forward to," Carlisle said. "Life is good."
Especially in the Shelby County Athletic League.