Ivy Wolf was vintage, leading Minster to a win over Fort Recovery;  and the steady, patient effort of New Knoxville slipped the Rangers past Marion Local in district play.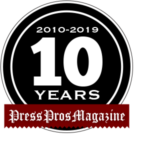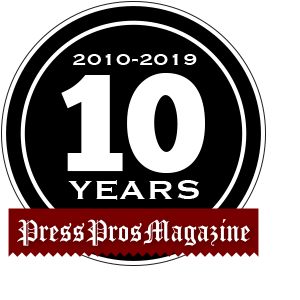 Wapakoneta, OH – Minster coach Mike Wiss admitted that he wasn't feeling well prior to Thursday Division IV district semi-final game with Fort Recovery (14-7).  In fact, he'd been fighting the flu for a couple of days.
But senior guard Ivy Wolf proved to be just the antidote he needed – that and a workman-like effort by his 21-1 Wildcats in taking out Fort Recovery in the first game of the MAC double-header, 50-32, an almost duplicate outcome to the first time the two teams met earlier in the month.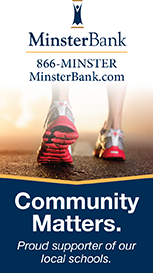 Wolf would score 18 points, teammate Ella Mescher sprung for 14, Janae Hoying had 9, and the rest was what you come to expect from the state's top-ranked Wildcats – tough defense and a confident effort under the stress of tournament play.  In short, they played like a team that's been here before – like a team playing for its third consecutive state title.
But Recovery threw them a wrinkle, by playing a junk defense – the triangle and two – in order to isolate Wolf and backcourt mate Janae Hoying.  It had some effect for the first six minutes, but Wolf, who's a Miami U. recruit next fall, took it in stride, scoring 12 of her game-high 18 points in the first half.
More, she attracted just enough attention to find other open shooters, and Mescher, Hoying, and company were Johnny-on-the spot to complement her.  They led 14-7 at the end of one, 31-13 by halftime, and while Recovery would score the first six points of the second half…Minster was never seriously threatened, despite some sloppy possessions and turnovers in the fourth quarter.
"I thought we did some nice things agains the triangle-and-two in the first half, but that's a defense that you have to mix things up against…you can't keep running the same thing,"  said Wiss, obviously fighting through whatever ailed him.
"But in the second half we didn't match their energy.  It was a little bit more physical, and we got a little herky-jerky on shots and some passes.  I don't think we passed the ball well tonight.  We pride ourselves on being a good passing team and tonight we just threw the ball into their hands too often, and that takes away some of your rhythm and energy."
Given, of course, they won by 18.  But for a team whose attention to the small details borders on perfection at times, it might not have been the flu that was bothering Wiss at all.
Minster improved to 21-1, while Fort Recovery retires for the year with a 14-9 mark.  Kierra Wendel, Mara Pearson, and Alli Vaughn all had 7 points to pace the Indians, while Paige Fortkamp finished her career with a 5-point night.
In the nightcap game, Marion Local (19-7) and New Knoxville (20-4) traded leads five times, and the margin was never greater than 6 points, but Knoxville took a five-point lead with four minutes left in the final quarter and nursed that lead to the end, winning 32-27.
Marion's Heidi Rethman and New Knoxville's Carsyn Henschen shot their respective teams to a 10-10 tie at the end of one quarter, and Alana Pohlman and Sammy Hoelscher shot Marion to a narrow 21-20 lead at halftime.
It could have been more, and perhaps it was.  Hoelscher drove to the rim with three seconds remaining on the clock before halftime, got caught up in traffic, and struggled to get her shot off before time ran out.
In one of those instances where the clock struck 0:00 before the horn actually sounded, her shot went in.  The three officials huddled, which is usually an indication that no one knew what happened, and they deduced that the shot should not have counted, so the points were taken off the board.
But Rethman wouldn't score at all in the second half, and Pohlman and Hoelscher did little more, each scoring just one field goal each.  Pohlman added a pair of free throws…and that was the sum total of the Flyers scoring for the final sixteen minutes.  They scored just 6 points in the second half!
New Knoxville didn't do much more, scoring just four field goals in that same time span.  But Morgan Leffel and teammate Ellie Gabel each had two of them, along with a pair of free throws each in the fourth quarter, to take a five point lead with two minutes left.
Marion continued to struggle, couldn't score, and on their final possession of the game, trailing 30-27, they came across half court with six seconds on the clock and the Flyer coaches screaming for a time out to set up a possible three-point shot to tie.  Again, none of three officials either saw or heard, and by the time Marion coach Beth Streib did get their attention the clock was down to 3.4 seconds.
Instead of having a couple of extra seconds to get the ball inbounds, and a decent look, Marion rushed the inbounds pass, it was picked off, Carsyn Henschen was fouled and hit two free throws to ice the outcome.
"We were concerned about Rethman getting the ball out of the timeout, because she's the gamer and a very good shooter,"  said Ranger coach Tim Hegemier.  "And they got a lot of offensive rebounds and points from right around the bucket."
Beth Streib was concerned about scoring only six points in the second half, an issue that almost always costs you a game in tournament play.  Sometimes it's just not your night, for the fact of shots not made, or for the fact of shots made that didn't count.
"They (New Knoxville) stepped up and hit shots in the second half that we were willing to take a chance with, and they hit them,"  said Streib.
"And we could never get into any kind of offensive flow, obviously.  That was an offensive struggle, especially in the second half.  When you only score six points it hard to win.  We had some good looks, especially at the end to get it to one or take the lead, but they weren't falling.  It just wasn't our night."
A questionable shot at the end of the first half – a pair of missed free throws by Heidi Rethman in the third quarter – and a timeout missed by the officials that cost them time when they had no time to spare.  No Beth, it just wasn't your night.
New Knoxville and Minster will meet Saturday night at 7 pm to decide the district winner.  Plenty of good seats are still available.  The fact that you can't buy one…is another matter.