It was as bad as they've played in a long, long time.  UD falls on the road to another A-10 bottom feeder, losing to Saint Joseph's, 97-84.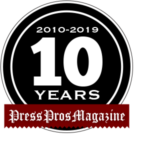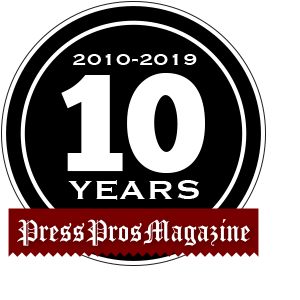 The University of Dayton Flyers ran into two double negatives in Philadelphia Wednesday night. Funk and Funk.
First of all, playing against the last place team in the Atlantic 10, playing against a team 2-and-14, the Flyers played in an absolute funk.
Before losing to Saint Joseph's on this dismal night, 97-84, the Flyers were embarrassed by bottom feeders Fordham and LaSalle.
This one, though, was the depths of embarrassment. . .an embarrassment with a capital 'E.' It was the most points piled on a UD team in 22 years. And it was done by a team with a 1-and-9 A-10 work sheet.
And what was the other funk? It's Funk, as in Taylor Funk, a 6-foot-8 junior forward. Funk tore apart the twine for 36 points.
With the phloundering in Philadelphia, the Flyers flipped aside their chance for a double bye in the A-10 tournament, dropping to 8-and-7 in league play.
After annihilating a good Saint Louis team last Friday, the Flyers kicked the can against a team that spent three weeks inactive due to COVID-19. Saint Joseph's won its previous game, too, an overtime win over LaSalle, last week after the long respite..
And that's the way it has been all season for this edition of the Flyers, a team whose identity is, "Consistently inconsistent."
As Saint Joseph's broadcast and bracketologist Joe Lunardi said during the decapitation, "This is crazy. This is nuts."
Crazy? Saint Joseph's took 42 three-point shots. . .42. . .and the Hawks made 18.

The mayhem began early as it looked as if defense is a dirty word in UD's dictionary. Saint Joseph's leaped to a 15-4 lead in the first four minutes before the Flyers called a timeout.
At that point, Saint Joseph's was 5 for 8, 4 of 6 from three-point territory. And it got worse and worse and worse. Three times the Hawks led by 17 points.
By halftime it was 54-38 and Funk had 21 points and three other Hawks were in double figures.
The Flyers filled up on No-Doz in the second half and finally got active and aggressive.
They put together a 21-8 run and slithered within three, 62-59, with 13 minutes left.
It looked as if the UD was saying, "We know who you are and we know who we are."
Wrong and wrong.
Funk hit another three, Jordan Hall hit a three, Funk made three free throws after he was fouled shooting a '3,' Cameron Brown hit a three, Funk scored on a drive. . .and the threes just kept coming, another by Brown and another by Hall.
It was a 20-point 6 1/2-minute explosion while the Flyers were scoring 13 and Saint Joseph's was back in command, 82-69 with 7 1/2 minutes left.
Then came the sword to the neck. Funk made five free throws on one trip to the line. And how is that possible?
Funk was fouled trying another three. UD coach Anthony Grant protested mightily and was slapped with a technical foul.
Funk made the two technical fouls, then all three free throws from the foul. Now it was 87-69 and the Flyers were not just toast, they were burned toast.
If one gazed at only the Dayton side of the box score, it looks like a winner:
—84 points, enough to win most games.
—The Flyers had four players in double figures…Jalen Crutcher 17, Ibi Watson 16, Zimi Nwokeji 13, R.J. Blakney 15, Mustapha Amzil 11.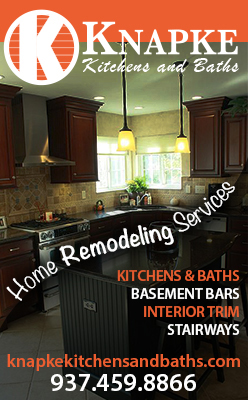 —UD outscored the Hawks off the bench, 20—0, with Blakney's 15 a career-best.
—Dayton shot better than 50 per cent, 32 for 61, and hit 10 of 25 threes.
—The Flyers scored 38 points in the paint, 16 points on fast breaks.
It was a paper mirage. They lost by 13, but trailed by 20, 90-70, late in the game.
Despite being outmanned, with only six scholarship players available, Saint Joseph's put four in doubles.
To get his 36, Funk made 10 of 18, 5 of 11 from three, 11 for 11 from the foul line and added six rebounds.
Senior Ryan Daly, playing only his second game since December due to injury, flipped in 25, also making 5 of 11 from three.
Cameron Brown was 6 for 9, 4 of 7 from three for 18 points and Jordan Hall was 6 for 9 and 4 of 6 from three for 16 points.
All four Hawks' double-figure scorers either had four or five three-pointers.
When they weren't spinning the scoreboard three points at a time, the Hawk were grabbing offensive boards, scoring 18 second-chance points.
Flyers coach Anthony Grant forewarned his team about Saint Joseph's three-point prowess and also warned before the game, "To me, Saint Joseph's is a very dangerous team."
Turns out that wasn't just coachspeak.
"Taylor Funk was outstanding today, he did a heck of a job," said Grant, in the season's biggest understatement.  "In the first half, those guys really controlled the game," he added. "We were a step behind them on everything they did."
Usually, it was two steps, a two-step defensive dance.
"Our guys fought in the second half," said Grant. "We cut it to three at one point (62-59), but then we just couldn't make enough plays to be able to sustain it. Then they made some tough shots because we made it a little more difficult for them in the second half. Give them credit. They were able to answer our run with a run of their own."
And they ran the Flyers right out of Hagan Arena and right down N. 54th Street.