Lost on much of the Ohio basketball public, Tri-Village is unbeaten, ranked #1 in Division IV, and prepared to reprise their title run of 2015.  What others don't know…is their own problem.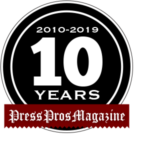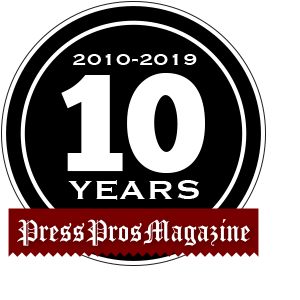 Troy, OH – Josh Sagester and Tri-Village really wanted to play Tuesday.  The #1 seed was anxious and tired of waiting, having lost their scheduled Division IV tournament opener last Friday against East Dayton Christian due to the virus.
Southeastern, the #10 seed and owners of a limited 2-9 record, just happened to be in the way, and had the misfortune of bearing the brunt of that pent-up anxiety, scoring just 15 points in the first half, and 24 for the game.  Final score:  Tri-Village 69…Southeastern 24.
Tri-Village, the #1-ranked team in Ohio Division IV, improved to an impressive 24-0, but may not have opened any eyes, or improved their profile among the state-wide basketball public.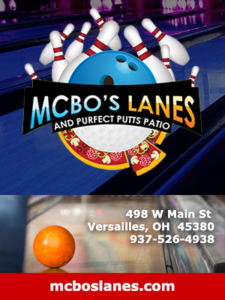 "Tri-Village is ranked #1 in Division IV and they're in your back yard,"  wrote a reader from central Ohio last week.  "But I don't see any Tri-Village articles on Press Pros.  How come?"
The answer is not that complex, actually.  Out of their 23 wins prior to Tuesday's contest with Southeastern, the cumulative record of those 23 previous opponents was 177-222, a .444 winning percentage.  Hence, one can deduce that a number of those 23 wins came against competition far beneath the level of the Patriots, who previously won the 2015 Division IV title under Sagester against favored Harvest Prep, out of Canal Winchester.
And indeed, Southeastern proved no challenge Tuesday, falling behind 20-9 after one quarter, 45-15 by halftime, then the beneficiary of a running clock for the entire second half.
But to the unenlightened, Tri-Village is talented, young, and coached again by Sagester after stepping down after the 2016-'17 season to attend to a family health crisis with fourth-grader son, Trey.  There are no seniors on the team, a group that went 12-13 last year, and one that starts three sophomores and two juniors.  Three of those starters are 6'6″, athletic, and fit the profile of what Sagester has always coveted…athletic kids with size that can shoot.  Give him that, and he'll take his chances against anyone.
One of those six-foot-sixers is the conference Player of The Year, Layne Sarver, who scored a fluid 28 points to lead all scorers in Tuesday's win, backed up by sophomore Justin Finkbine's 11.  The third of the three, junior Josh Scantland joined them in double figures with 10.
In all, there are five players on the Patriots roster listed at 6'5″ or bigger, and with Sagester, about which there's never been a question about his ability to coach, the Patriots would appear to be back in business – back on track for another deep tournament run.
The irony of this year's Patriots is the abrupt turnaround.  Beset three years ago by an internal hazing issue that brought the wrong kind of attention to Patriot basketball, the program fell beneath the .500 mark and struggled to play with consistency under different leadership.  Sagester, who serves as the district's superintendent, watched from the side, but not comfortably.
"It was hard," he admitted Tuesday.  "I have not been asked this before, but it was difficult to sit in the stands and watch something that been your baby for a long time.  I didn't miss the practices, the summer league and the shootouts, but I missed game nights.  I missed the competition.  It was like the girlfriend that leaves you.  You take it for granted a little bit, and that's how I felt watching from the stands.  I missed the relationships I built with the players.  Being a superintendent you lose touch a little bit with students, so coaching was my way of staying involved with our student athletes."
Trey is now healthy, a seventh-grader, and Sagester is back at the helm after a three-year hiatus.  Layne Sarver, for one, is glad to have him back.
"The last couple of years we've struggled,"  says Sarver, who opened eyes playing quarterback last fall on the Patriots' playoff football team. "But now that Sags is back we're back on track and people are beginning to notice us again.  But I really don't think about lack of attention, I just try to play hard and play for our team.  We're trying to win games and do the best we can do.
"It's nice to be undefeated, it's something that's hard to get to, and we've put in a lot of work to get this far.  But the biggest difference in where we are now and where we were last year is our coaching staff.  Sags puts us in a good position to be successful.  He makes us work hard, and he wants the best for us."
It's not the same New Madison and Tri-Village as the one who watched the Patriots win the D-IV title in that 48-46 thriller six years ago.  Football is a robust varsity sport now.  Girls basketball is 21-2, state-ranked, and features a guard named Sagester – Rylee – who scored 18 in their Monday tournament win over Franklin-Monroe.  And the Patriots move to a new league affiliation next year, the Western Ohio Athletic Conference (WOAC).
"Our tradition has expanded,"  says Sagester.  "And our community buy-in is really good.  Football had a great season, our volleyball program had a great year, and our basketball programs are winning.
"But the difference in this year and last is maturity by our kids.  Work ethic and hunger have been a factor, and when you pair that with our basketball tradition you can have what we have presently.  We've been good defensively, and our length can cause some tough nights for teams, offensively.  We've had good leadership by example.  And when you have a young man like Layne Sarver, who's had two years of varsity experience, you're going to give him the green light to score.  He came in tonight and played with a lot of confidence, compared to some of our younger kids who've never won a tournament basketball game.  Tonight was their first win and they have a comfort level with him out there on the floor."
And while not concerned to prove anything, to anybody, there was the issue of finally getting to play Tuesday.
"We like to play early,"  says Sags.  "We don't take the bye because we like to get on the floor and put some shots up.  We know that tournament games, especially early ones, can be difficult. Things can happen because these are 16, 17, and 18 year-old kids.  So you want to get on the floor, get the bugs out, get a flow and play some basketball."
A film and scouting junkie, Sagester is well aware of the Division IV field across the state, but for priority sake focuses on his own district and regional field by watching live video streaming.
And as to his own record against 177-222, he shrugs and simply focuses on the here and now – the next game.
"All you can do is play your schedule," he adds.  "And despite that statistic I think we've played a pretty good basketball schedule.  We've played against athleticism, we've played against some size, and we've played a team or two out of each league in the area.  I think we're battle-tested, but again we start three sophomores and two juniors.  You have to walk before you run.
"As to the tournament, I've seen everyone on video and there are some good teams.  In our own district we have Cedarville and Jackson Center.  Botkins has had a tremendous year.  Fort Loramie has to be respected because any time you have to play someone in the Shelby County League three times you become a dangerous opponent.  And Fairlawn, out of that league, has talent with a pair of thousand-point scorers.  And I won't discount Catholic Central, in Springfield, because I think they're athletic.  So we're not going to disrespect anyone because our path isn't going to be easy."
Happy to be back, Josh Sagester has exactly the kind of hand he likes to play.  He has his three athletic big men.  He has the turn-around scenario he relishes.  And he has the backing of a community that enjoys its basketball tradition, with a hunger for more.
Not once was the fact of being ranked #1 mentioned, or that of anonymity.  Bottom line, if someone hasn't heard about Tri-Village, or questions their record, it's their problem.
Layne Sarver and Josh Sagester couldn't care less.