Up by nine points at halftime, the roof caved in on Tipp's second half, and season, with a 57-48 loss to Carroll in the district semi-final game.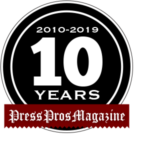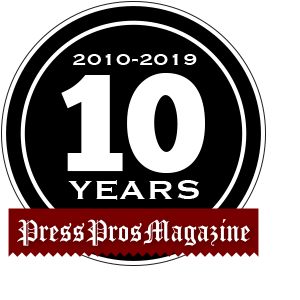 New Carlisle, OH – For sixteen minutes it really looked like a different karma from that of past years, and district and regional round games lost to teams from the GCL – Carroll and Kettering Alter.
For sixteen minutes Tipp ran its offense, got the ball inside to scorers Rachel Wildermuth and Katie Hemmelgarn.  Throw in a three-pointer right before the half by Ashleigh Mader, mix in a little offensive discombobulation by Dayton Carroll, and the 22-0 Red Devils left the court with a 26-17 halftime lead and feeling pretty good about themselves.
"But I told them,"  said an emotional Christina Pentaudi afterwards.  "I told them at halftime…'Don't be surprised if they come out and pressure us in the second half, and play tougher."
She might have heard a member of the small Carroll student section yell out as they left the floor for the locker room, "Wait 'til you see us in the second half."  Maybe, or maybe not, but the Red Devils should have heeded his warning.
Because Carroll completely turned the tables, offensively and defensively, went on a 24-6 run in the third and fourth quarters, and ended up dominating the #1 seed Red Devils, 57-48, to quash the dreams of a deep tournament run and thumb their nose at the undefeated record and #1 seed.
In a nutshell, Tipp came out of the halftime locker room and went on a 6-2 run – a continuation of the first half – to take a 28-17 lead.  But as Pentaudi predicted, Patriots coach Cecilia Grosselin turned up the heat, flummuxed the Red Devils' pattern of offense, and streaked to that 24-6 run that saw them cut the lead to 31-28 at the end of the third…and finally take a 35-34 lead two minutes into the fourth on a three-pointer by Carroll sharpshooter Megan Leraas, her third of the game.
Carroll would ultimately hit 8 of 14 attempts from behind the arc, Sarah Oaks, their outstanding point guard would get untracked to score 14 of her 18 points in the second half, and summing it up in street terms…the wheels just came off for Tipp over the final six minutes of play.
Ashleigh Mader, so much the glue of Tipp's season, showed her frustration by slamming the ball on the court as the third quarter ended, was assessed a technical foul, and Carroll turned it into a three-point play to open the fourth – a made foul shot and a bucket on the awarded possession.  From that point on the Red Devils could never stop the Patriots' momentum.
This one hurt – really hurt – reminiscent of those good Tipp teams that Pentaudi played on for then coach Todd Varvel…that ran out to an impressive seasonal record only to see it come undone in the district or regional round.  But if there is an object lesson in a loss so painful, here's a short list of things that tripped them up.
Carroll was the hungrier team, especially in the second half.
Carroll was the more physical team in the second half, determined to not let Wildermuth and Hemmelgarn score from the paint.  The minute it touched their hands somebody put a body on them and knocked the ball loose.
Carroll had the luxury of wide-open looks from three-point range – Tipp failing to close out on those shooters, giving them ample time to set their feet and shoot in rhythm.
"We were so concerned that they would drive it in the lane and get past us to the rim,"  said Pentaudi afterwards.  "Too concerned, and we didn't close out hard enough."
Too many soft passes by Tipp.  Quick-handed Sarah Oaks made them pay with lost possessions and points at the other end.
And too many passes, overall.  More than once Tipp drove the ball in the lane with a clear path to the rim…and kicked it back out rather than attack and draw the foul.  And when they did get it to the rim…too many misses on point-blank shots.
It added up to a shattering letdown when it was over, and a thirty minute-long meeting in the locker room before Pentaudi finally emerged.
"They're very emotional in there, and to be honest I'm pretty emotional about it, too,"  she said.  "That's a special group in there.  There's a lot of crying and a lot of frustration, but then we have to remind them of the great season that they DID have, as well as the legacy that our seniors will provide to the upcoming generation of players.
"It's hard to know that the end is here, and there's nothing I can say at this moment that will make them feel better.  I've been there, and I know what it's like."
Rachel Wildermuth would lead them with 16 points, ten of those coming in the first half.  Katie Hemmelgarn would finish with 10, but with just four coming in the second half.  Kenna Smith finished with 8, and Ashleigh Mader had 7.
For Carroll, Sarah Oaks had their number, scoring a game-high 18 points while converting 12 of 14 attempts from the foul line – attacking the rim all night long.  Ava Lickliter had 14, Megan Leraas had 11, and Takierra Robinson finished with 7.
"We talked about it at halftime…them being down by nine and having to do something to come back,"  added Pentaudi.  "So we talked about it…and we've played against them for years and it's always been a battle.  They knew this coming in, but this time we truly thought we were a different team.  We really thought we were going to get it this time.
"But it's that point in the season where you either win or you're done, and they had a lot of seniors, too, and they were hungry.  You could tell that they had that drive that pushed them to keep going.  Not that our girls didn't work hard, but we didn't withstand it as well as they were pushing it."
Christina Pentaudi is a young coach, with perspective that will serve her well in the very near future.  Just nine years ago she experienced that last game with a player's sense of finality felt by Kenna Smith, Ashleigh Mader, and Rachel Wildermuth.  She's been there and knows.  Adolescent or adult…it always feels the same.
Monday night she experienced it as an adult, the beacon for next year, mentor to another generation…and another attempt to "get it".
Tipp's milestone year in basketball has another act yet to play, Tuesday night, when the 18-1 boys team meets Graham (13-9) in a district semi-final at Springfield High School.