Excited over their 14-5 record, and relevance in the current Division IV sectional tournament, Lehman fans can justly claim that it's been a long, winding road since they've felt this way…back then!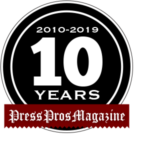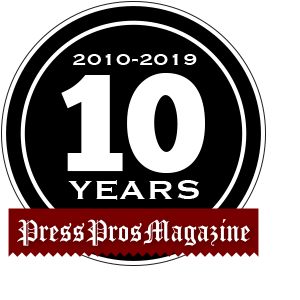 Pat Carlisle is, as we say in sports vernacular, a 'good stick'.
In business you'd call him a good 'rep'.  He represents the product well.
Upbeat, affable…he projects the current Lehman Catholic basketball team and its 14-5 record like one would show home movies on the living room wall. The average movie screen, the kind you once stored in the closet, isn't big enough for this picture.
Carlisle talked about them Saturday, following the Cavs' 36-32 determined, but point-thirsty win over Troy Christian – of how their "excellent season continues", the best league record in recent memory, and for the way his young and developing program represents Lehman High School in positive fashion. And Lehman, basketball-wise, was in need of a good front man when Carlisle took the job prior to the 2018-'19 season.
Stability, they say, is the cornerstone of any good building. It's common sense. But for the sake of history, and representation of Cavalier basketball, Pat Carlisle represents the fifth coach in the past 14 seasons at Lehman, following Mike Piatt's 18-5 season in 2007, a year in which Piatt led an under-appreciated Lehman team to the district finals as an independent. There was no league affiliation back then, just a steady diet of bigger, better teams like Versailles, Minster, Marion Local, and Anna…and Piatt's Cavaliers whipped a lot of them on the way to a district final showdown that year with Lockland at UD Arena.
With players like Zach Schmitz, Tony Reiss, and Doug Westerheide – and an insidious matchup zone defense – Piatt flummuxed the much bigger and athletic Panthers from Cincinnati, leading by 12 in the fourth quarter.
But district titles come by playing 32 minutes, and the lead vanished in the final two minutes when the Cavaliers failed to ice the game, missing a layup and the front end of a pair of one-and-ones. Lockland overtook them and won. And afterwards when a local writer asked him outside his locker room if he would have done anything different, Piatt answered, "No, I didn't miss any free throws."
It got him fired, despite being named AP Southwest Ohio Div. IV Coach of The Year, and started a carousel of coaching changes over the years that including names like Bruce Vanover, Isaiah (the Ice Man) Williams, John Tollefson (who drank iced tea during games), Tim Gleason, and now Carlisle, who recently coached at the college level, with Wittenberg and Columbus State.
I've always had a soft spot for Lehman, having grown up in Piqua and playing summer baseball with kids like Steve Dembski, Gene Steinke, and Tom Jenkins. Writing football, and those teams with Dan Jacob, Adam Hewitt, and Justin Seger that always seemed to over-achieve – current coach and athletic director Dick Roll taking a team to the playoffs two years ago with hardly enough players to substitute for an injury.
And of course, a lifetime of Bob Heil stories, the venerable coach and ambassador that to this day connects generations of Lehman history.
So Carlisle, who has a good relationship with Piatt, and the Cavaliers' 14-5 record is something like opening a time capsule to the past. They don't play teams like Versailles and Minster anymore.  Now it's Elgin, Mississinawa, and teams from the Northwest Central Conference – Perry, Waynesfield-Goshen, Hardin Northern, and Temple Christian. So comparisons are what you make of them.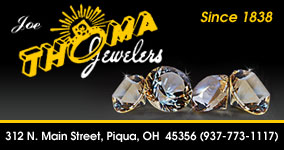 But you have to start somewhere, and next year Lehman becomes a charter member of the new Three Rivers Conference, a much tougher basketball league with Covington, Milton Union, Northridge, Riverside, Miami East, Bethel, and Troy Christian.
And Saturday's win brought back smiles and memories of Mark Worm, Jerry Fries, Henry Stolle, and Piatt, coaches who once made a date with Lehman in basketball something you circled on the calendar.
Pat Carlisle is doing his best to make it that way again. They don't play Russia anymore, except in the tournament, where they'll meet the Raiders on Thursday in the Piqua sectional. And if they win that one they get the winner of Jackson Center and Fairlawn – real Shelby County basketball, as it once was.  And if they win that one…a district final with a team to be determined. The excellent season really does continue.
But no Lockland. The Panthers got beat in the first round by Fayetteville Perry.
Proving time capsules aren't perfect…just that what goes around, comes around.