With a height advantage at positions 1 through 5 in its lineup, Tri-Village cruised by Franklin-Monroe to advance to Saturday's state district finals.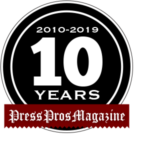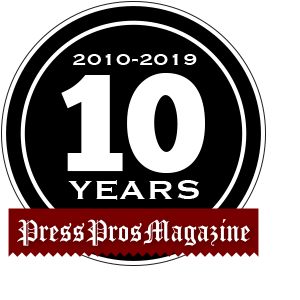 Versailles, OH – One picture shines through from Monday's district semifinal matchup between Tri-Village and Franklin Monroe.
That image is Tri-Village junior forward Meghan Downing, who stands 6-foot-2, hoisting in a layup through a trio of defenders measuring 5-foot-6 or less.
It represents the very essence of the game better than any 1,000-word story could.
Franklin-Monroe put up a valiant effort and schemed best it could to negate the obvious disadvantages it faced, but none of it mattered in a 72-39 dismantling by Tri-Village.
Four Tri-Village players finished in double figures, with sophomore guard Rylee Sagester leading the way at 18 and Downing close behind at 15.
"We know that we have a lot of different kids that can score the basketball," Tri-Village head coach Brad Gray said. "Teams tend to try to take Rylee and Morgan [Hunt] away from us some, and fortunately our other kids have stepped up when teams have done that."
Respect is due to the Jets, they fought to stay alive in the district semifinal game, but they were outmatched physically.
Every single starter for Tri-Village stood taller than any single starter for Franklin Monroe.
It was a rebounding and shot-blocking domination, schooling, beatdown, what have you. And there wasn't much the Jets could do about it.
It took one half of basketball for Downing to accumulate six blocks. That's roughly one block every three minutes, for those counting at home.
She picked up two more before exiting midway through the third period with eight on the night.
"Our defense has really improved as the year has gone on, and a lot of that is because of the security blanket that we have with Meg," Gray said.
An eight-inch height advantage over all opposing players likely didn't hurt her cause either.
Board stats aren't kept at such district semifinal games, but if they were it'd come as no shock if Downing pulled in 30 of them.
The Patriots enjoy taking perimeter shots too, however, and that showed through as well.
Sagester emerged as the primary outside threat against the Jets, and served as the main catalyst for what became the Patriots' game-clinching run.
With her team ahead 19-14, Sagester buried a 3.
Franklin Monroe senior guard Janessa Koffer sank a triple of her own, and Sagester responded by stealing an inbound pass and converting for another basket.
After her teammates chipped in to extend the lead to 29-18, Sagester capped her second-quarter flurry by nailing back-to-back shots from distance. After a lay-in by sophomore forward Morgan Hunt, the Patriots led 37-18 at halftime.
"A ton of credit to coach Shellabarger and the way he's gotten that team to improve as the year's gone on," Gray said. "They were fired up for sure. Not only fired up, but they played well."
Midway through the third the combination of Sagester's final make from distance and a beautiful driving finish from Hunt pushed the team's edge to an insurmountable 30 points at 58-28. 
It became clear the Jets weren't going to get back within striking distance.
"We're really trusting each other right now," Gray said. "Early in the year we were struggling with that a little bit. But as we've played better, it's gone in tune with the fact that, really, it's trusting each other. It's building confidence with each other."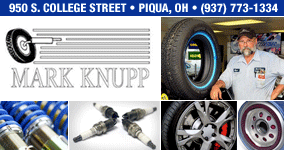 Tri-Village got off to a freezing cold start, even if third, fourth and fifth chances were being generated by the aforementioned rebounding advantage.
At one point in the first quarter Franklin Monroe trailed by just two points at 11-9, with seven coming from sophomore guard Jaliyah Nichols.
Soon the mismatch became clear, however.
Tri-Village moves on to the D-IV southwest district finals. It will play Saturday.